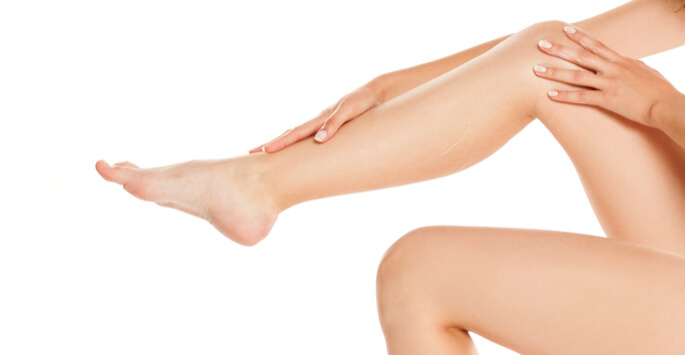 Spider veins can cause many people distress and intense self-consciousness, leading them to avoid certain activities and clothes to conceal these blemishes. The good news is that spider veins can be treated with the YAG laser procedure; this process can reduce, fade, and even remove these veins and get you back to the garments and pastimes you enjoy. We at Precision MD are proud to offer this spider veins treatment to our patients and invite you to learn more about it.
What Are Spider Veins?
Spider veins are thin, thread-like veins that appear blue, purple, or red. They get their name from the fact that they often look like spider webs weaving their way under your skin. These veins most commonly manifest on the face, calves, ankles, and thighs, and are caused by poor circulation, pregnancy, and hereditary factors.
How Does the YAG Laser Work?
The YAG Laser is the most effective spider veins treatment, using light energy to target and eliminate them. A topical anesthetic cream is first applied to the treatment area along with epidermal cooling. The laser then acutely permeates the blood vessels, and the patient feels only a mild tingling sensation. From there the vessels will collapse and seal, thus eliminating the spider vein.
Results should manifest in a matter of weeks. The complexion of your skin will clear up, and you will no longer be able to see those vexatious veins. For the best results, we recommend having around two to six treatments to see a significant improvement.
With the YAG Laser-based spider veins treatment, you can regain all your comfort and self-confidence. For further information on how this option can benefit you, feel free to reach out to Precision MD and book an appointment! At our office in Elk Grove, CA, our friendly team of devoted professionals will be happy to explain the process fully, address any questions and concerns you may have, and help you feel comfortable again. Contact us today so that we can schedule your YAG Laser consultation!