Venus Legacy Body Contouring
Precision MD Cosmetic Surgery Center. Treatments for Your Specific Body Concerns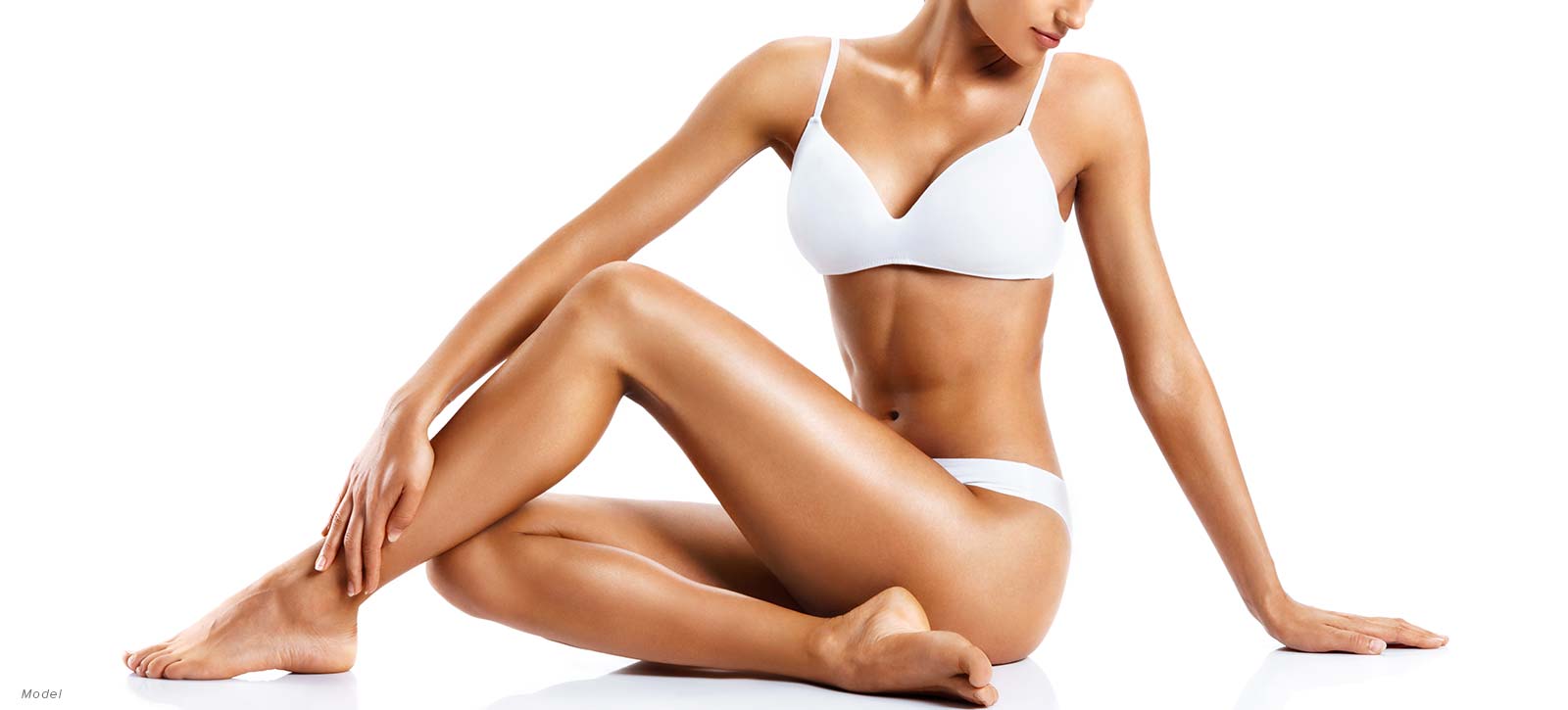 Non-invasive body contouring
What Is a Venus Legacy Treatment?
A Venus Legacy™ treatment is a completely non-invasive body contouring application that provides advantages such as skin tightening, cellulite reduction, and diminishing fine lines and wrinkles. As we age, the body's natural production of collagen, a very important protein that gives skin its elasticity, wanes. Additionally, our body deposits additional stores of fat, leading to abnormalities and signs of aging such as fine lines and wrinkles, cellulite, and saggy skin. Venus Legacy uses innovative hand-held technology to combat these signs of aging.
Non-invasive body contouring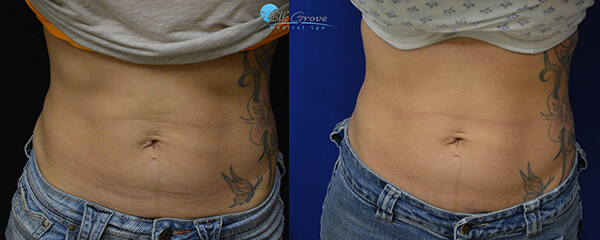 Venus Legacy – After 6 Treatments. *There is no guarantee of specific results and the results can vary.
How Does the Venus Legacy Treatment Work?
Venus Legacy utilizes proprietary technology to produce heat just beneath the surface of the skin. This process naturally boosts the production of collagen fibers while also shrinking fat cells. At the same time, a VariPulse machine (an adjustable pulsed suction technology) pulls the skin upward, allowing the heat to travel deeper into the tissues to provide safe, comfortable, and effective treatment. The ideal candidate for Venus Legacy treatment has pockets of body fat and areas of cellulite resistant to diet and exercise and desires a non-surgical solution for their problem areas. Conversely, another ideal candidate for the treatment has troublesome sagging and wrinkling, which are powerful indicators that skin has lost its elasticity.
What Can I Expect During the Procedure?
Most patients feel a gentle warmth as the applicator wand gently heats up to a precisely controlled temperature to apply two types of energy (multi-polar radiofrequency and pulsed electromagnetic fields) just below the surface of the skin. The risk of burns is extremely low, as sensors in the device provide precise, real-time, continuous temperature detection. Both the temperature of the applicator and strength of vacuum can be decreased for patient comfort. As a result, the Venus Legacy procedure is very comfortable and pain free.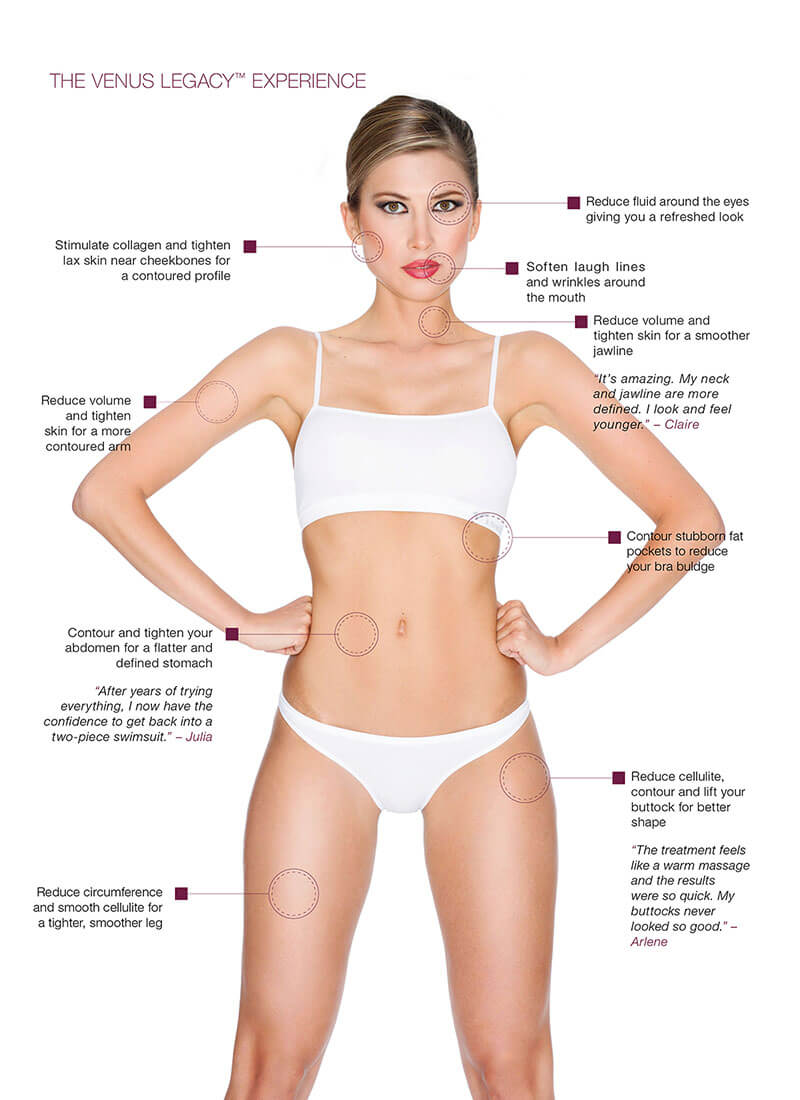 Venus Legacy – After 10 Treatments. *There is no guarantee of specific results and the results can vary.
What Kind of Results Can Patients Expect from the Procedure?
The results of the Venus Legacy treatment are immediate and continue to improve up to a maximum of 3 to 4 months after the last treatment. This skin treatment is safe for all skin tones, and many patients see encouraging results after as few as 3 treatments. In most cases, multiple treatments (anywhere from 6 to 10 sessions) are needed to achieve optimal results. Some patients will also pair their Venus Legacy treatments with VelaShape or CoolSculpting®, which sinks even deeper into the skin to encourage fat cells to shrink.

After 10 Treatments. *There is no guarantee of specific results and the results can vary.
How Long Is the Procedure? How Much Downtime Can Patients Expect After the Procedure?
Depending on the area treated, a Venus Legacy treatment can be completed on average in 30 minutes. The frequency of the procedure should be no more than once per week. It can be done during a lunch break, as there is absolutely no downtime and patients return to normal activity immediately after the procedure.
Contact
Contact Precision MD
Contact Precision MD today to schedule a free consultation and see if the Venus Legacy procedure is right for you!