Breast Augmentation in Sacramento, CA
Precision M.D. Cosmetic Surgery Center. Treatments for Your Specific Body Concerns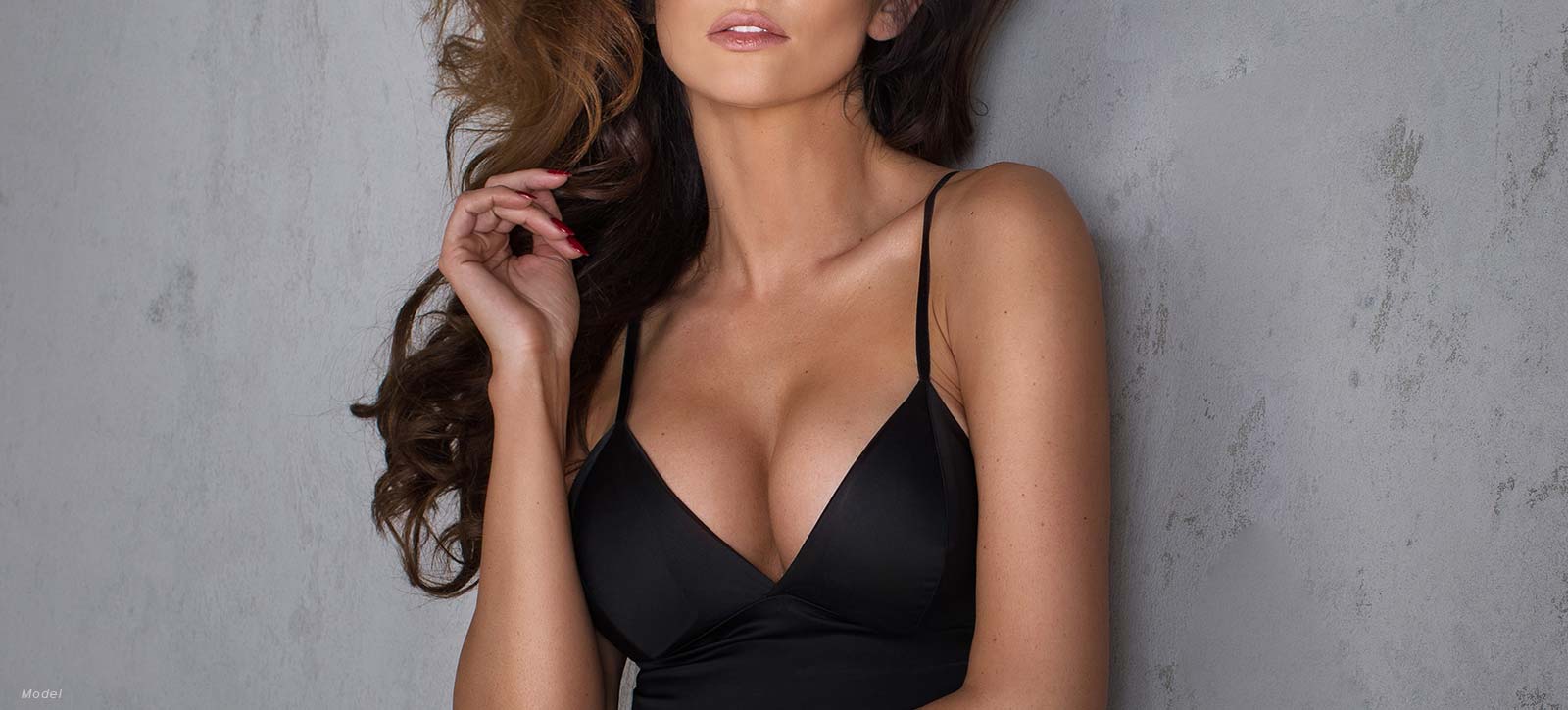 Increase breast fullness with a breast augmentation surgery
Full, sensual breasts often give women a sense of self-confidence. Unfortunately, not every woman is naturally gifted with her desired breast size.
Women looking for an increase in her breast fullness may consider breast augmentation surgery. Breast augmentation improves the shape and increases the size of the breasts with implants or fat transfer to be in better proportion with your body frame.
Am I a Candidate for Breast Augmentation?
Breast augmentation is desired by women of all ages to increase the size of naturally small breasts or return fullness to breasts that have lost volume after pregnancy or weight fluctuations.
Candidates for this procedure are over 18 (for saline implants or fat transfer) and 21 (for silicone implants). You may be the ideal candidate for breast augmentation if you are in good physical health, have fully developed breasts, and do not smoke.
If you desire breast augmentation, schedule a consultation with Precision M.D. to learn the cost of your breast augmentation.
Increase breast fullness with a breast augmentation surgery
What Are My Options for Breast Augmentation?
---
Breast Augmentation With Implants
Breast implants allow for the most noticeable enhancement of naturally small breasts. These implants are available in a variety of sizes, shapes, and materials, and customized to fit your aesthetic goals.
Implants are inserted above or below the pectoral muscle through incisions made along the inframammary fold (the crease beneath the breast), around the areola (the darker-colored skin surrounding the nipple), or in the armpit (a technique known as the transaxillary approach).
Saline Implants
Saline implants consist of a sterile saltwater solution encased in a silicone shell. Saline implants provide your breasts with firmness and fullness. If the implant ruptures, the body safely absorbs the saline.
Silicone Implants
Silicone implants are filled with a cohesive silicone gel, making them feel like natural breast tissue. If leakage occurs in the implant, the gel should remain in the shell.
Since ruptures of silicone implants are difficult to see, patients with these implants are recommended to undergo routine MRIs or ultrasounds to verify the integrity of their implants.
Breast Augmentation With Fat Transfer
Breast augmentation with fat transfer allows women to achieve a more subtle but natural enhancement. This multi-step procedure begins with liposuction of the abdomen, thighs, buttocks, hips, or arms. The fat extract through liposuction is purified and injected into various parts of the breasts to enhancement fullness.
Fat transfer to the breasts provides women with an all-natural alternative to breast implants while allowing them to tone and tighten the surrounding areas.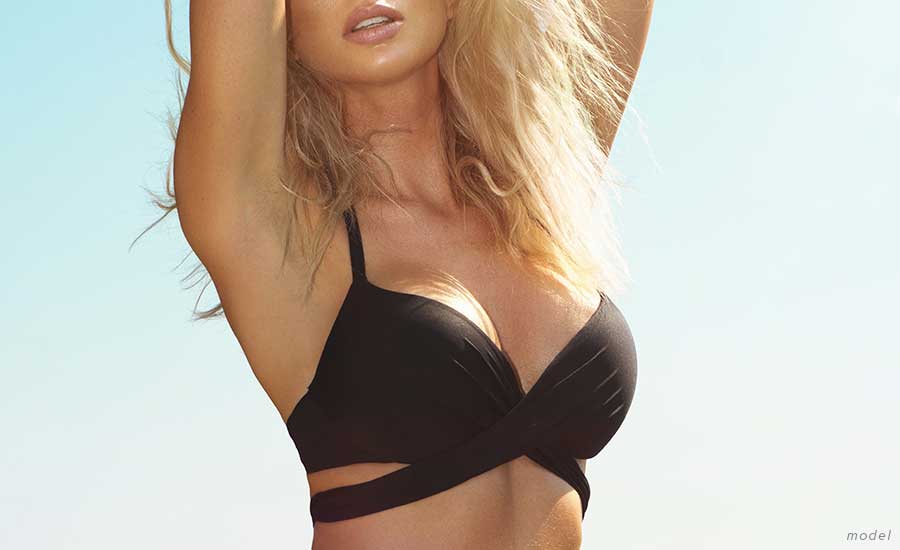 What Should I Expect From My Breast Augmentation Recovery?
Breast augmentation (with implants or fat transfer) is an outpatient procedure, and you can return home to begin your recovery shortly after your surgery.
Breasts will be wrapped with bandages and a compression garment/surgical bra that will protect the healing breasts, promote circulation, and reduce swelling. Breast augmentation patients should expect to experience bruising, swelling, and tenderness following their surgery. Prescribed or over-the-counter pain medication can be taken to alleviate any discomfort.
Most women return to work and their regular day-to-day activities within one week, but strenuous exercise should be avoided for at least four to six weeks.
It is necessary to follow the instructions provided by your doctor and attend all follow-up appointments. These practices will help to ensure there are no complications.
When Will I See My Results After Breast Augmentation?
---
You will start to notice the results of your breast augmentation immediately after your procedure. These results will continue to improve over the following weeks and months as the bruising and swelling subside and the implants or transferred fat settles into place.
The results of your breast augmentation will be long lasting; however, they may not be permanent. Breast implants are usually expected to last between 10 to 15 years; although, this can vary either way.
Contact
Interested in Breast Augmentation in Sacramento, CA?
If you would like to learn more about breast augmentation surgery in Sacramento, California, call us at (916) 691-6666 or fill out our online contact form to schedule a consultation.