Contact Us
The #1 Cosmetic Surgery Center Serving The Greater Sacramento Area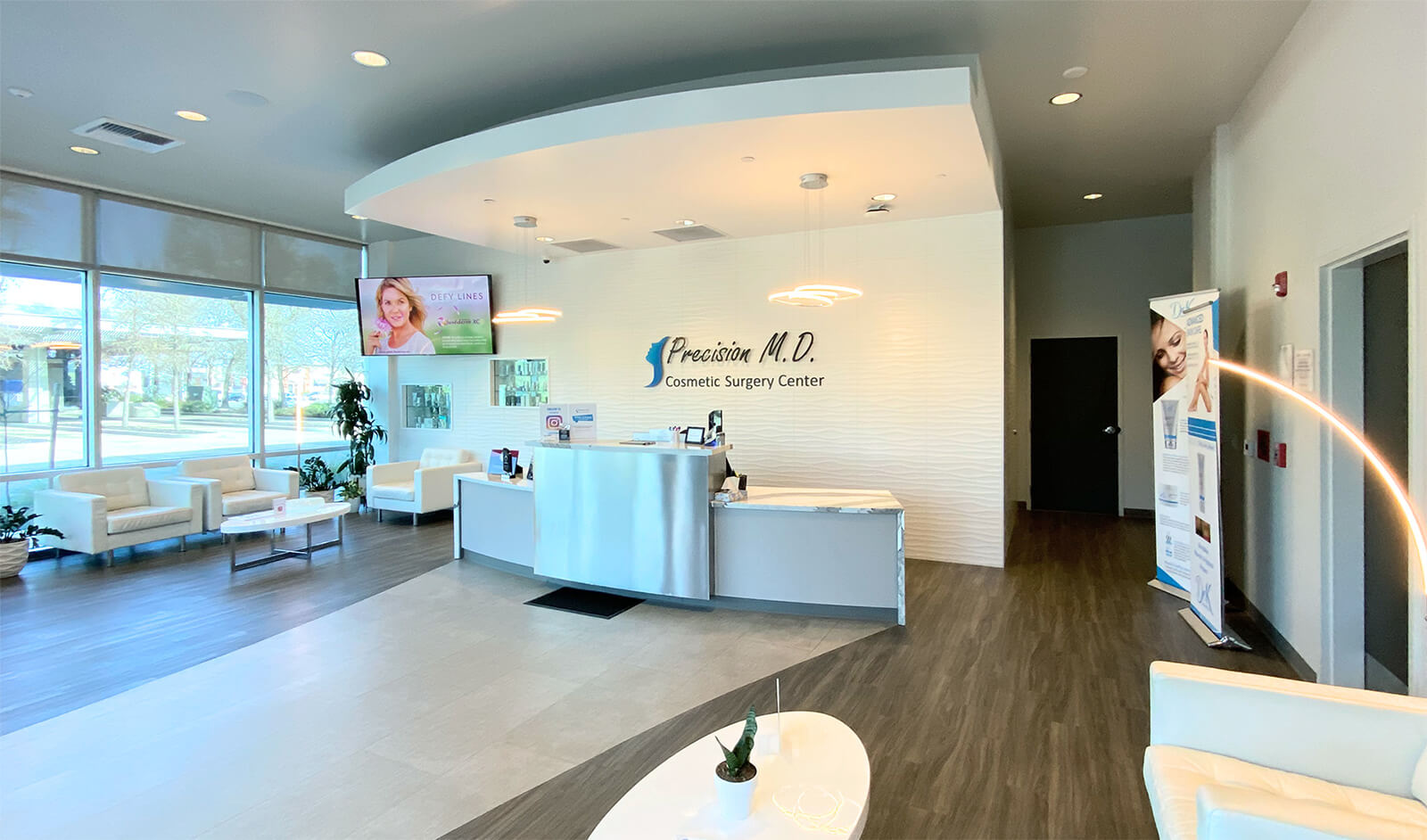 Contact Precision MD
---
9250 Big Horn Blvd, Ste 100
Elk Grove, CA 95758
Phone: (916) 691-6666
Fax: (916) 691-6668
Physician Office Hours:
Monday – Friday: 8:00 a.m. – 5:00 p.m.
Saturday: 10:00 a.m. – 4:00 p.m.
When the office is closed, an answering service will be available to help you contact us.
Please contact us to schedule your office visit, as well as to inquire about lab services and refills.
Arrival Time:
New patients, please arrive 20 minutes prior to your appointment time to complete registration.
Current patients, please arrive 15 minutes prior to your appointment time.
Our Consultation policy is as follows:
Our Consultations are completely free, we only ask that you provide us with a two business day notice in advance if you wish to completely cancel or reschedule your appointment. Should you have an emergency we are happy to move your consultation time around as long as it is still kept on the same day. Those not subject to terms will be charged a fee of $100.
Fees and Policies:
All co-pays, fees and outstanding balances must be paid in full prior to seeing the doctor.
If you have questions about our fee structure or policies, please contact us directly.
(Friendly notice we do not allow children in our facility due to potential hazards)
Emergencies:
Emergencies do occur, and we ask that you not hesitate to contact us with urgent problems. After hours, our phone is covered by our answering service.