Non-Surgical Rhinoplasty Sacramento
Precision M.D. Cosmetic Surgery Center. Treatments for Your Specific Skin Concerns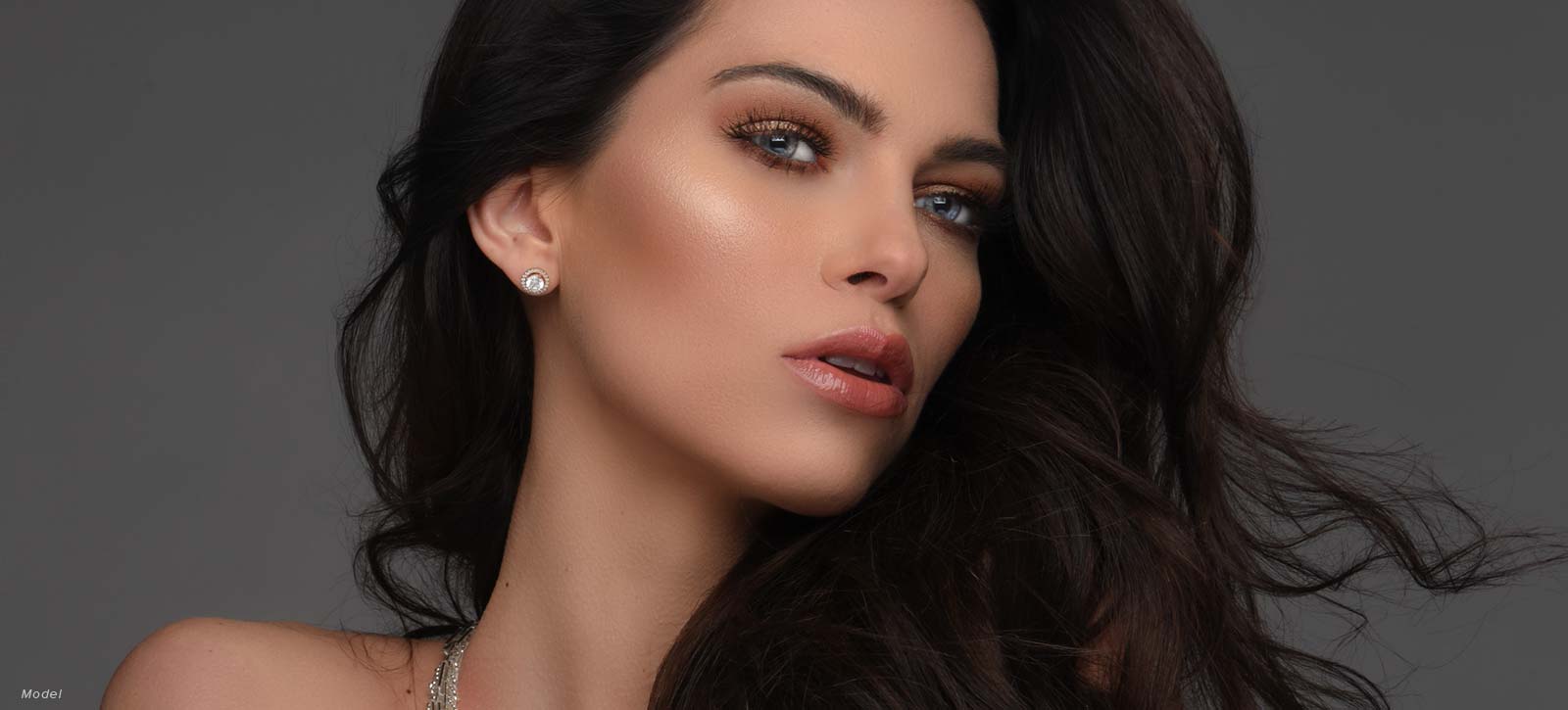 Correct asymmetrical or unbalanced nose with Non-Surgical Rhinoplasty
What Is Non-Surgical Rhinoplasty in Sacramento?
The nose is one of the most prominent features of the face, and an attractive, well-balanced one projects a positive self-image to yourself and the world around you. An asymmetrical or unbalanced nose has led many to pursue a corrective surgical nose job, or traditional rhinoplasty, which for many years was the only option. The surgical nose job is one of the most commonly performed cosmetic procedures in the world, but many patients are afraid of the potential side effects and, more importantly, a botched surgical outcome.
Correct asymmetrical or unbalanced nose with Non-Surgical Rhinoplasty
Is there hope for those wanting a nose job without surgery?
Your hopes may be fulfilled with the Non-Surgical Nose Job™. Non-surgical rhinoplasty, known more popularly as the non-surgical nose job, is a non-invasive alternative to the traditional surgical nose job. The technique utilizes injectable dermal fillers, such as Restylane® and JUVÉDERM®, to improve the symmetry and any imperfections in the nose. You may be more familiar with these facial fillers for wrinkle treatment and augmenting lips, but they can be used to provide a non-surgical nose job—just don't confuse it with nose botox.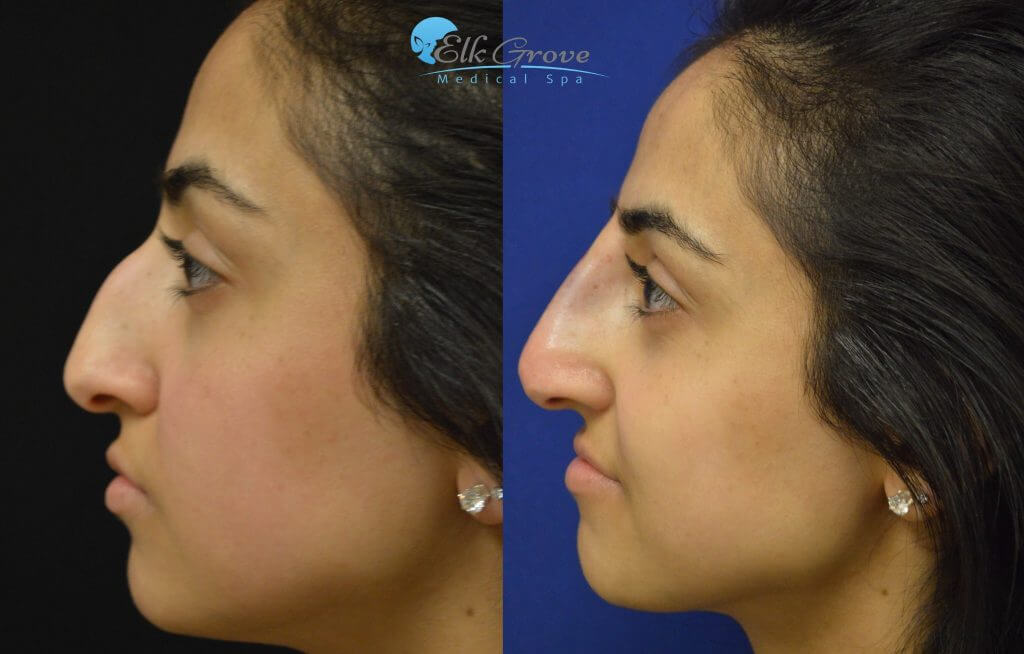 *There is no guarantee of specific results and the results can vary.
What Is the Difference Between Non-Surgical Rhinoplasty and Surgical Rhinoplasty?
A non-surgical nose job is vastly different than a traditional surgical nose job. Besides being non-invasive and surgery-free, it is the ideal procedure for those wanting to add volume or projection to their nose, which would provide a nose lift. Those with imperfections such as bumps or depressions, sharp angles, droopy nose tips, low or flat bridges, or mildly crooked bridges would be best served by a non-surgical nose job. In addition, it may be a great solution for patients not satisfied with their results from a traditional surgical nose job who don't want to take a chance on risky revision surgery. You should keep in mind that a non-surgical nose job is not for those wanting a nose reduction. In addition, a nose job without surgery has none of the risks or complications associated with surgical rhinoplasty such as nasal breathing, recurrent nosebleeds, persistent swelling, scarring, and the dreaded "ski jump" nose. Best of all, the results of a non-surgical nose job are immediate with no downtime. In comparison, recovery from a surgical nose job takes weeks to months, with final results potentially taking as long as a year to develop.
What Can Patients Expect During the Procedure of Non-Surgical Rhinoplasty Sacramento?
---
A topical numbing cream is all that is needed for anesthesia to perform a non-surgical nose job in Sacramento, which removes the need for general anesthesia and its inherent risks and side effects. A dermal filler is then injected into the area(s) of the nose targeted for augmentation. The injections are minimally painful, although the tip of the nose can be particularly sensitive to injections. Because the procedure is not invasive, bruising and swelling are minimal. This nose filler injection procedure can be completed in 10 to 30 minutes. Additionally, there is no downtime and you can return to work and normal activities immediately after your appointment. Depending on the type of dermal filler injected, results may last anywhere from several months up to 1 ½ years.
Contact
Contact Precision M.D.
Contact Precision M.D. today to schedule a free consultation to see if you are a candidate for a non-surgical rhinoplasty Sacramento.