Ultherapy
Precision MD Cosmetic Surgery Center. Treatments for Your Specific Skin Concerns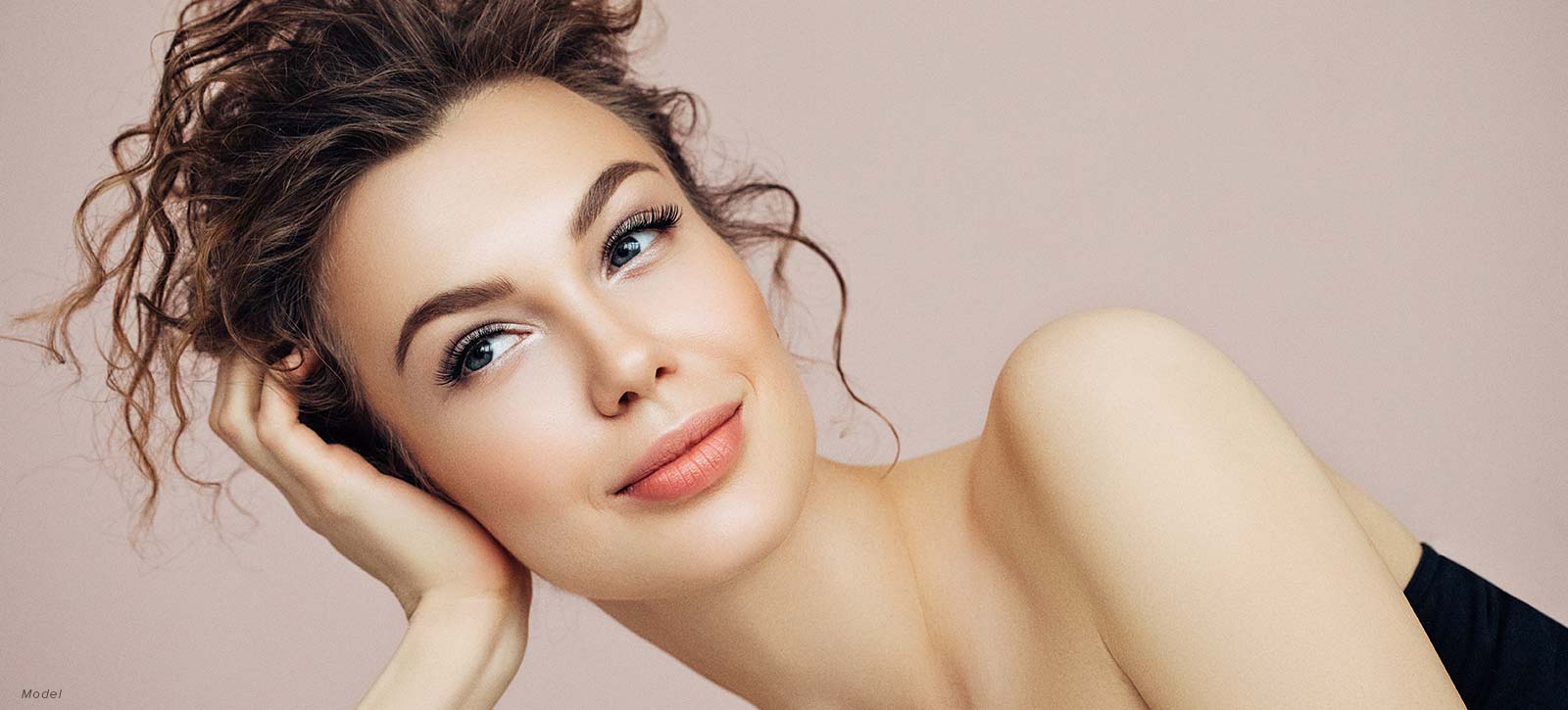 Facial rejuvenation with Ultherapy
What is Ultherapy?
Ultherapy®, an amazing facial rejuvenation procedure offered by Precision MD Cosmetic Surgery Center, is delivering dramatic results for patients throughout the Sacramento area. The proprietary Ultherapy procedure is the only non-surgical, non-invasive treatment that uses ultrasound and the body's own natural healing process to lift the chin and tighten loose skin on the eyebrow and neck.
The only FDA-cleared procedure to lift skin on these hard-to-treat areas, Ultherapy uses the safe, time-tested energy of ultrasound to stimulate the deep structural support layers of the skin—including those typically addressed in a surgical facelift—without disturbing the surface of the skin.
Facial rejuvenation with Ultherapy
Now there's a way to stand firm in the face of gravity—on your terms. With Ultherapy, there's no downtime, no foreign substances, no radical change; just a healthy revving-up on the inside for a natural, noticeable effect on the outside.
With Ultherapy, you can go about your day after a single, 60-90 minute in-office procedure. You may notice a short-term "boost," but the natural process of creating new, more elastic collagen builds over time—much like the effect that exercise has on building muscle (but without the multiple workouts!).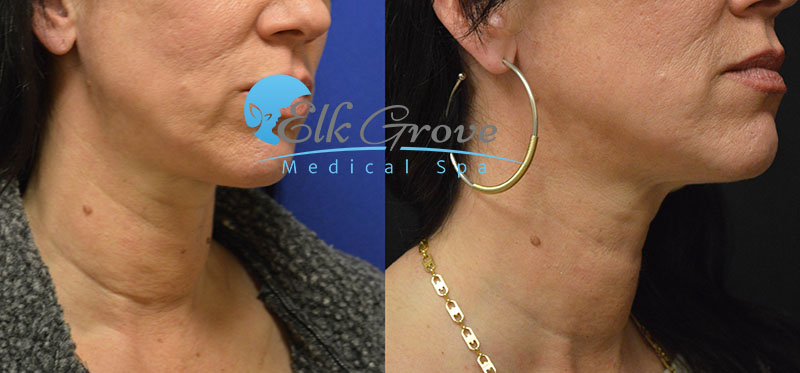 *There is no guarantee of specific results and the results can vary.
Can Ultherapy Treat Multiple Conditions?
Ultherapy can tighten loose skin in multiple areas. Some of the most popular areas for treatments are under the eyes, along the brow line, under the chin, on the cheeks, along the jaw line, and on the neck as a kind of non-surgical neck lift.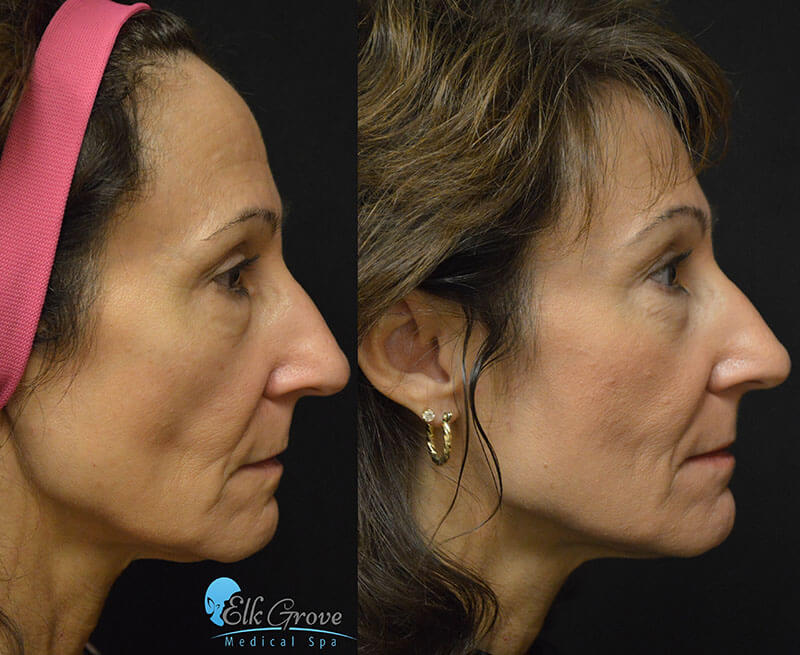 *There is no guarantee of specific results and the results can vary.
What to Expect During Ultherapy
What can patients expect during the Ultherapy procedure? No special preparations are necessary before Ultherapy. During an Ultherapy session, the skin on your face is cleansed and then the ultrasound hand piece is applied to your face. Patients may experience some discomfort during Ultherapy, although we offer many ways to lessen the discomfort. Temporary redness, swelling or tingling may occur after Ultherapy; however, these typically subside quickly.
Ultherapy may begin to produce noticeable results immediately, and most patients see results within 2-3 months. One Ultherapy treatment is usually enough, although some patients may benefit from additional treatments. While Ultherapy leaves patients with youthful-looking skin, its results cannot be compared to those of a surgical facelift, which is more aggressive. However, Ultherapy does specifically target the same deep layer of skin that produces collagen, just like a surgical facelift does.
Ultherapy: The Less Invasive Choice
Results will unfold over the course of 2 to 3 months and some patients have reported continued improvement for up to 6 months, including lifting of the skin on the neck, under the chin and on the brow. While ultrasound does not duplicate the results of surgery, Ultherapy has proven to be an inviting alternative for those who are not yet ready for surgery.
You may be a candidate for Ultherapy if you have loose skin on your eyebrows or eyelids but are not yet ready for facelift surgery. There's only one way to know: contact us for a personalized consultation today!