Gynecomastia Surgery in Sacramento, CA
Precision M.D. Cosmetic Surgery Center. Treatments for Your Specific Body Concerns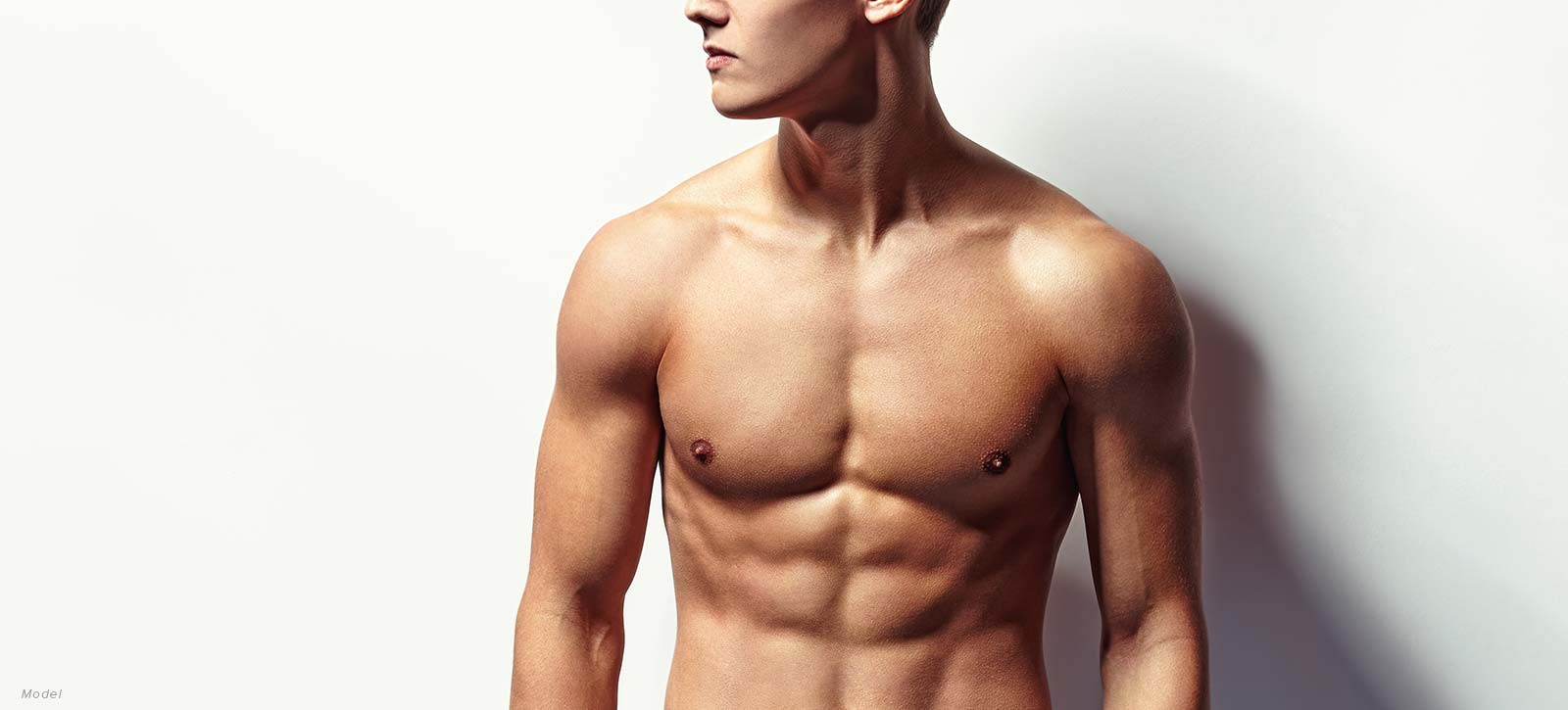 Correct overdeveloped breasts in men
While many men strive to achieve firm, defined pectoral muscles, none of them want "male breasts." Unfortunately, weight gain, puberty, medications, or genetics make some men more susceptible to this condition.
Gynecomastia surgery, also known as male breast reduction, corrects overdeveloped or enlarged breasts in men (gynecomastia). The surgery looks to flatten the chest and achieve a more athletic chest contour.
Am I a Candidate for Gynecomastia Surgery?
The right candidate for gynecomastia surgery includes:
Men who are experiencing an enlarged chest area: excess localized fat, excess glandular tissue, and loose breast skin
Men who have sought alternative medical treatments for their condition with limited or no success
Men whose breast development has stabilized
Men who are insecure and unhappy with the presence of male breasts
Men who are in generally good health
Men who are willing to stop smoking before and after the surgery
Men who have realistic expectations of their surgery's outcome
While some adolescents can benefit from gynecomastia surgery, it is usually recommended individuals wait until breast development has stabilized.
If a patient complains of lumps in their breasts, the surgeon will examine him for male breast cancer before booking surgery.
Correct overdeveloped breasts in men
How Is Gynecomastia Surgery Performed?
---
Patients will have to be put under anesthesia (local or general) before their procedure. The surgery typically
involves liposuction
to remove excess fat and surgical excision to remove excess glandular breast tissue. Incisions are made around the areola or in the natural creases of the breast.
Individuals with severe cases of gynecomastia may also experience an overly stretched areola. As the excess breast tissue causes the breasts to sag, the areola grows in size. In these cases, gynecomastia surgery can reduce the size of the areola.
While some men only want gynecomastia surgery, others choose to combine their male breast reduction with liposuction of the surrounding areas, brachioplasty (arm lift surgery), or abdominoplasty (tummy tuck surgery).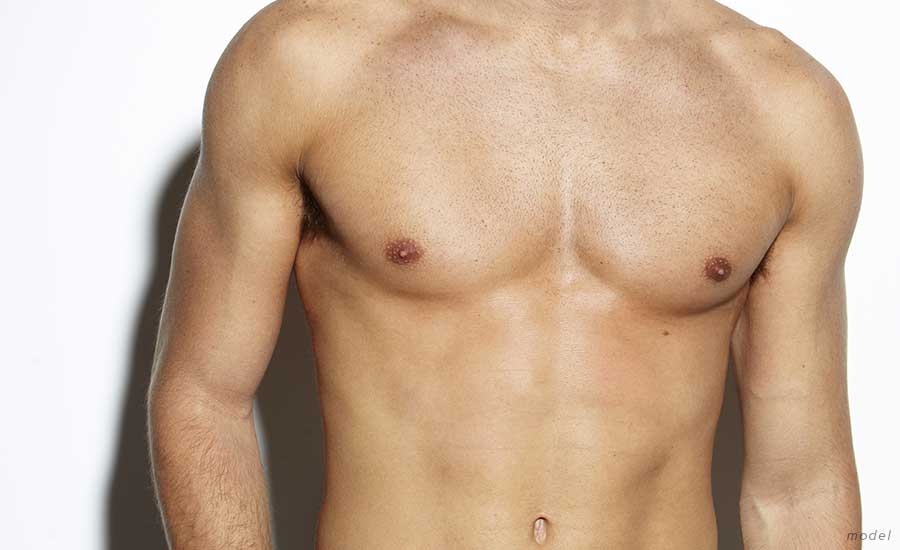 What Is Gynecomastia Surgery Recovery Like?
Most patients can return to work within seven to ten days. Light cardio can begin two weeks post-surgery, and more vigorous exercise, such as weightlifting, can begin four weeks post-surgery. There will be some initial swelling, bruising, and discomfort.
Your surgeon may prescribe pain medication to help with pain management. Additionally, compression vests and ice packs are recommended to help with the bruising and discomfort.
What Results Can I Expect From Gynecomastia Surgery?
You will see the results from your gynecomastia surgery right away. Over time, the swelling will go away, and the incision lines will fade. The final results can take between three and six months to develop. Most patients are immensely happy with the results of their procedure.
Contact
Interested in Gynecomastia Surgery in Sacramento, CA?
Living with overly large male breasts is challenging. Schedule your gynecomastia surgery consultation with Precision M.D. today. We will answer any questions or concerns you may have, clarify pricing, your eligibility for the procedure, and more. Book today by calling (916) 691-6666 or filling out our online form.