Laser Age Spot and Sun Spots Removal in Sacramento
Precision M.D. Cosmetic Surgery Center. Treatments for Your Specific Skin Concerns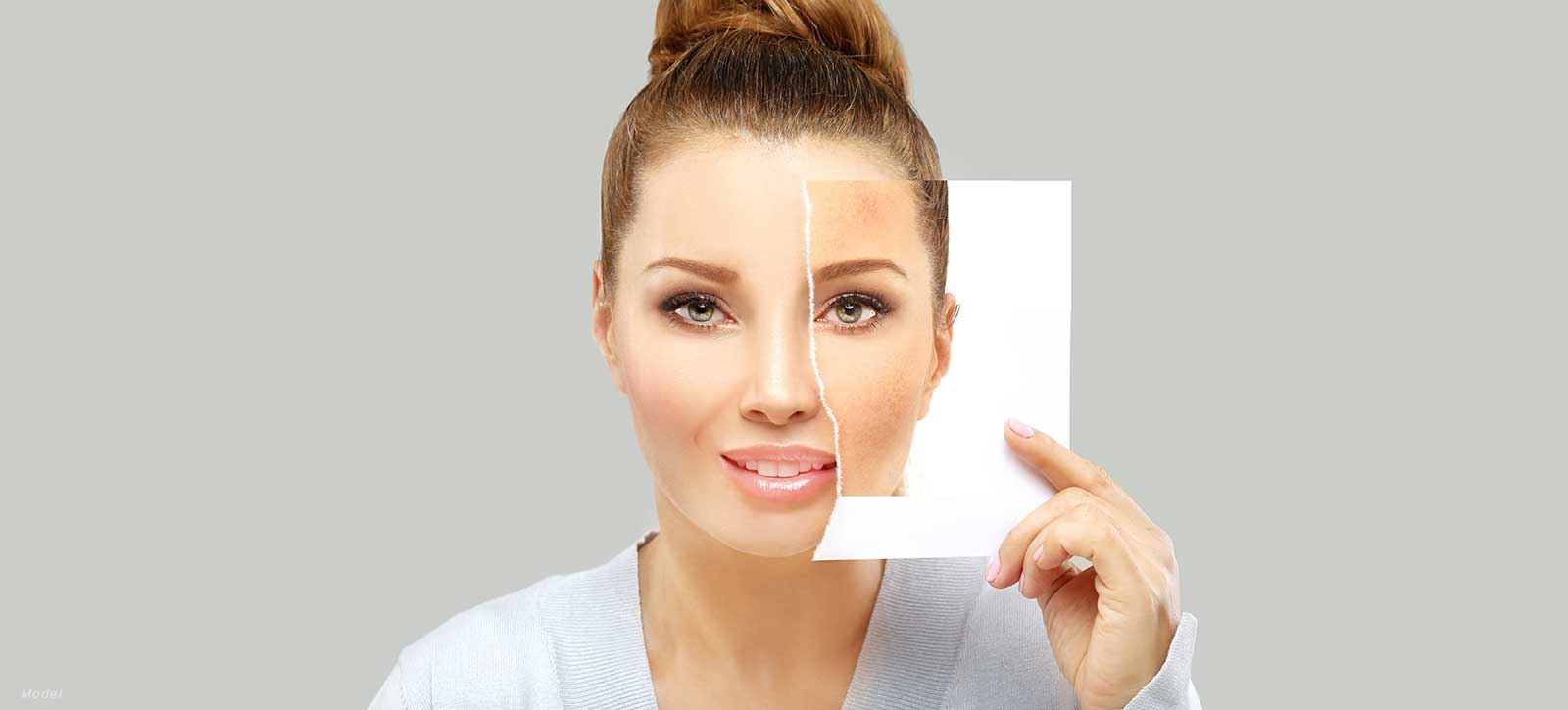 Treatment for more youthful spot-free skin
What Are Age/Dark Spots? What Causes Them?
Age/dark spots, also known as "liver" or "sun" spots, are flat, oval lesions that occur on sun-exposed areas of the skin, including the face, hands, arms, and shoulders. They come in multiple hues—black, brown, and gray—and can be found in the outer layer of your skin. Age/dark spots are caused by the overproduction of melanin, a pigment that gives color to your skin. This overproduction is driven by ultraviolet (UV) light from frequent and prolonged sun exposure as well as the use of tanning beds. In essence, age/dark spots represent clumps of melanin. Even though they are not cancerous, you may opt for age spot removal.
Treatment for more youthful spot-free skin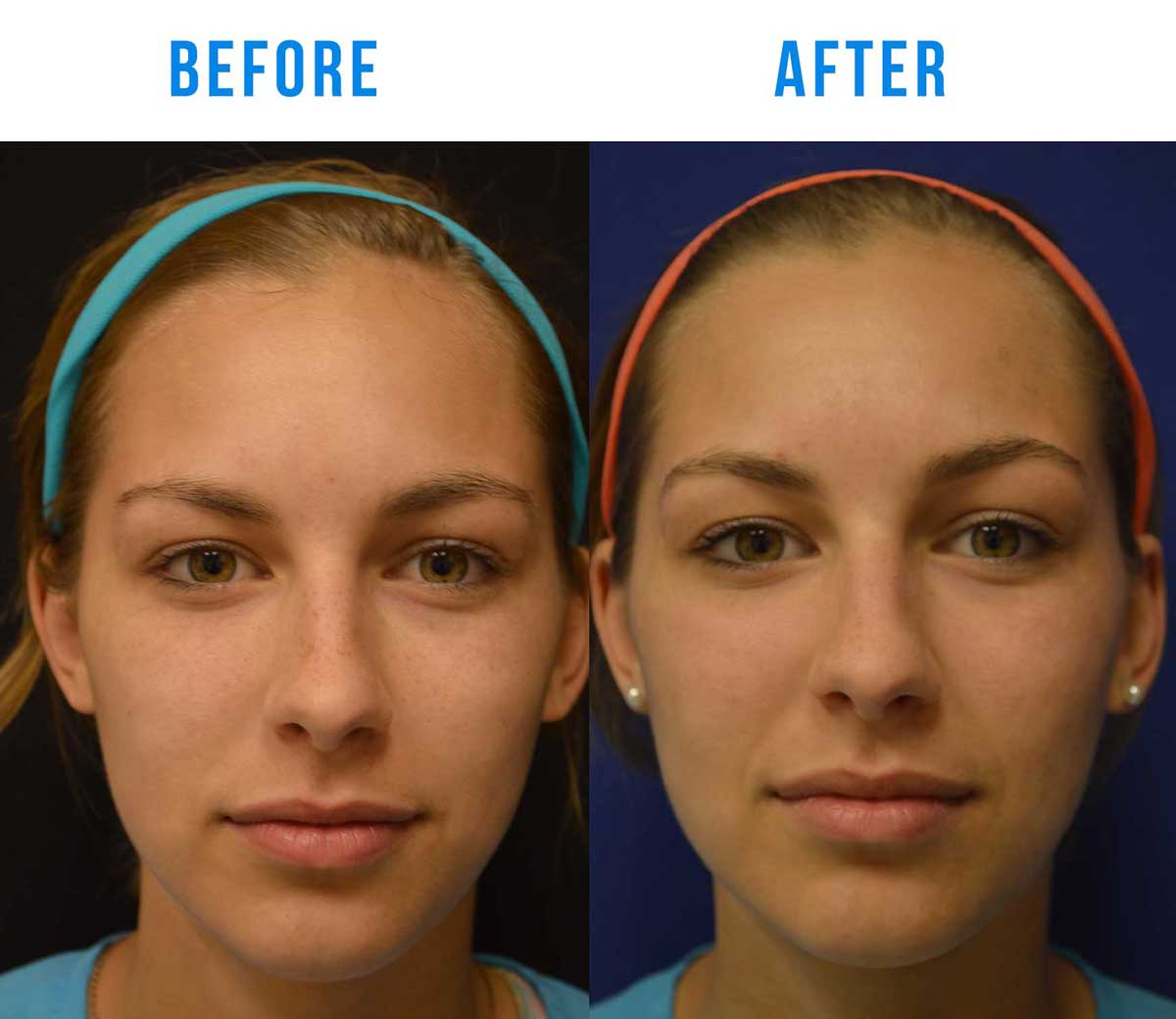 *There is no guarantee of specific results and the results can vary.
What Are Some of the Treatment Methods for Age/Dark Spots?
Age spot removal may be accomplished through a number of methods, including:
Prescription bleaching creams to lighten targeted skin areas
Freezing individual spots with liquid nitrogen, which is referred to as cryotherapy
Dermabrasion, which involves sanding down or planing the outer layer of skin with a rapidly rotating brush
Laser skin resurfacing, which is sometimes referred to as "laser peeling"
Intense pulsed light therapy to destroy the skin's melanin-producing cells
Chemical peels utilizing acidic solutions to dissolve the outer layer of skin
Newer, more youthful spot-free skin replaces your old skin after all of the above dark spot removal treatment methods.
Contact Us
Schedule a free consultation
Contact Precision M.D. today to schedule a free consultation.
Model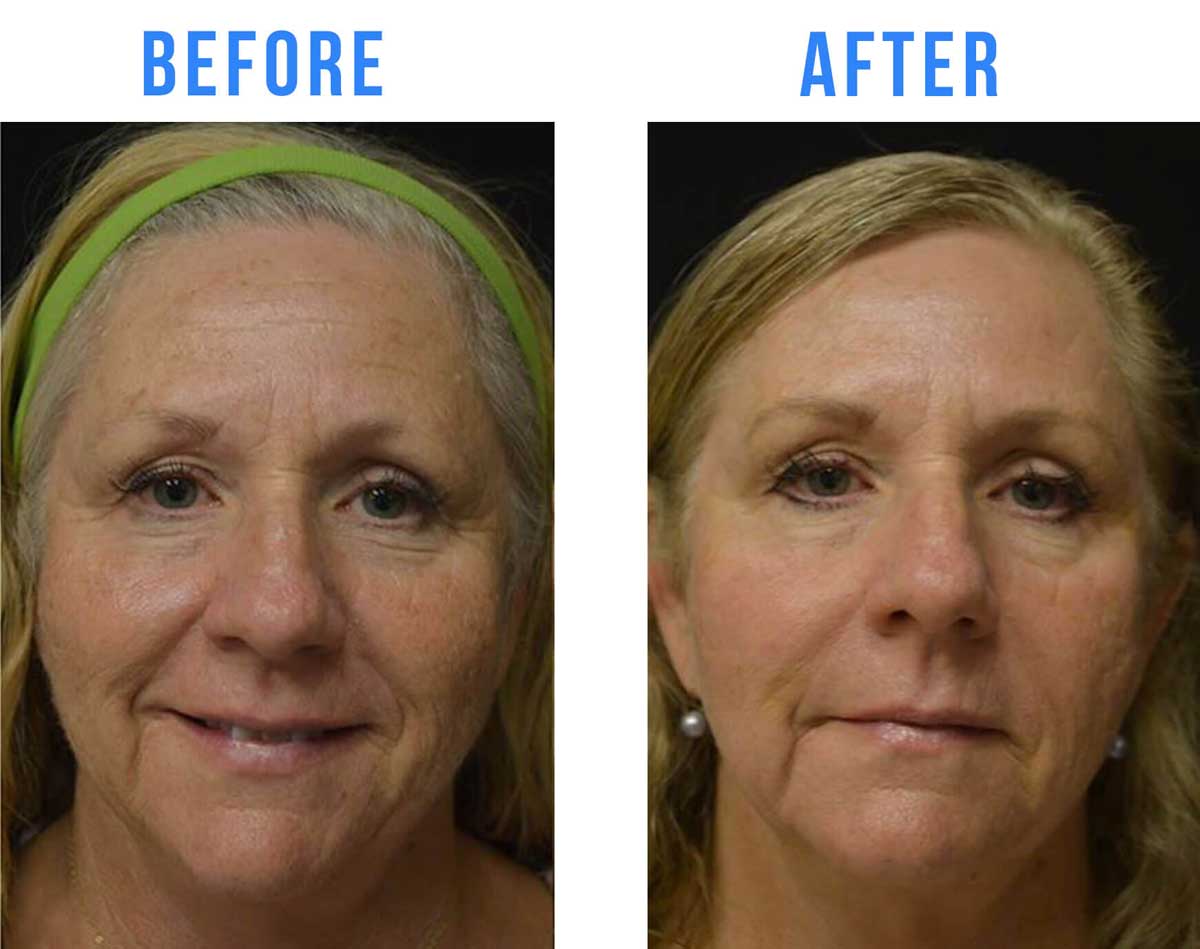 *There is no guarantee of specific results and the results can vary.
Why Is the PicoWay Laser a Great Option for Age and Sun Spot Removal?
When it comes to age spot removal, the treatment method depends on a number of variables. What is the best treatment for age spots? It may very well be the PicoWay® laser, which is a state-of-the-art laser system cleared by the Food and Drug Administration (FDA) for age spot removal as well as tattoo removal and wrinkle treatment. The laser sun spot removal treatment annihilates the clumps of melanin composing age/dark spots. Unlike other cosmetic lasers on the market, the PicoWay laser can be used on a variety of skin types and colors. In addition, it breaks down the melanin pigment without heating the skin, which means there is no risk for burns. Furthermore, due to the PicoWay laser's high-peak power and short pulse duration (the best in its class), you can obtain optimal results faster and with fewer treatments.
What Can Patients Expect During the Laser Spot Removal Procedure? How Long Does the Procedure Take?
---
Prior to dark spot removal with the PicoWay laser, your physician will apply a topical anesthetic cream for your comfort. No general anesthesia is required. The PicoWay laser's energy is applied via a handset, breaking down the pigment in the age spots into tiny particles that can be removed by natural bodily processes. Thanks to the topical numbing cream, there is minimal pain during laser dark spot removal. The treatment time for age spot removal is brief—15 to 20 minutes. In addition, there is minimal to no associated downtime. The laser spot removal procedure is also free of serious complications, but the more common side effects include redness and swelling in the treatment areas.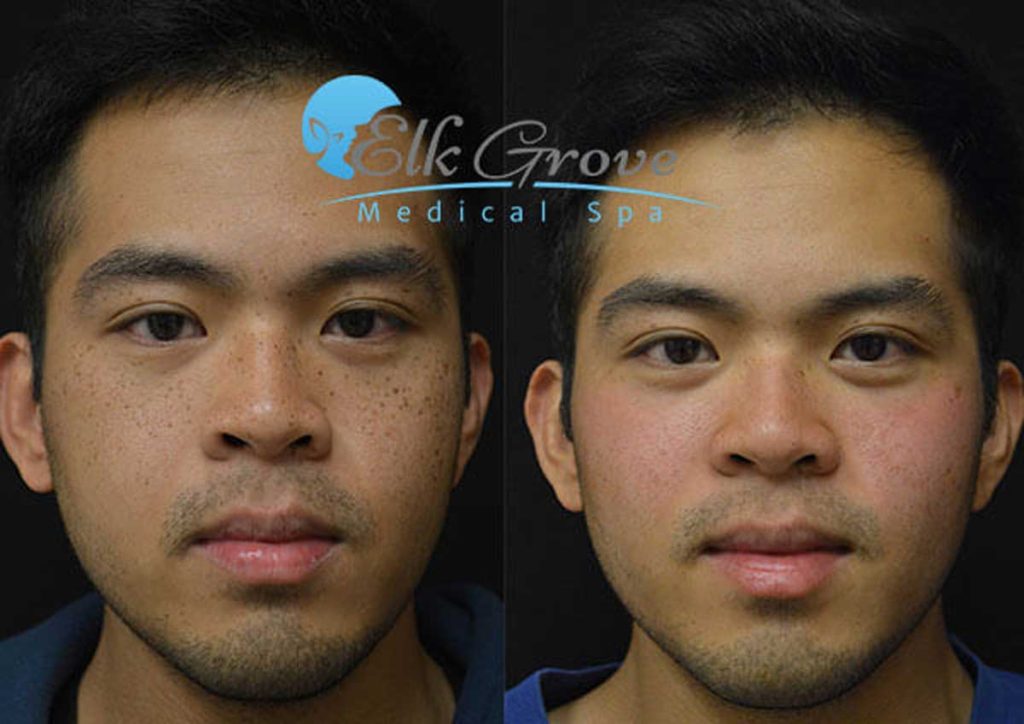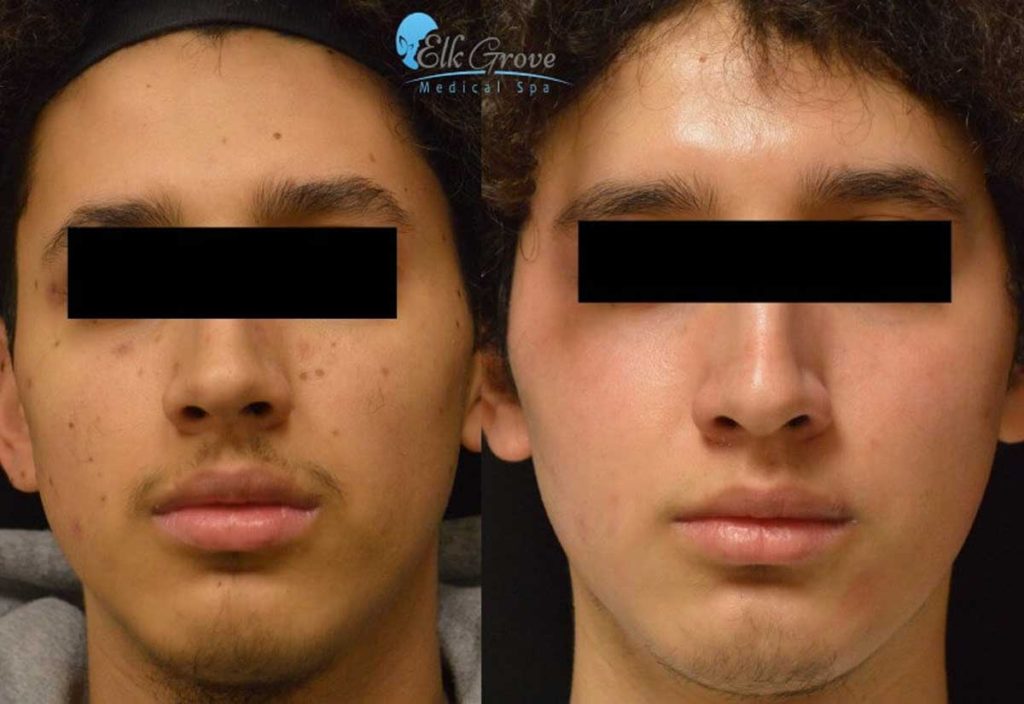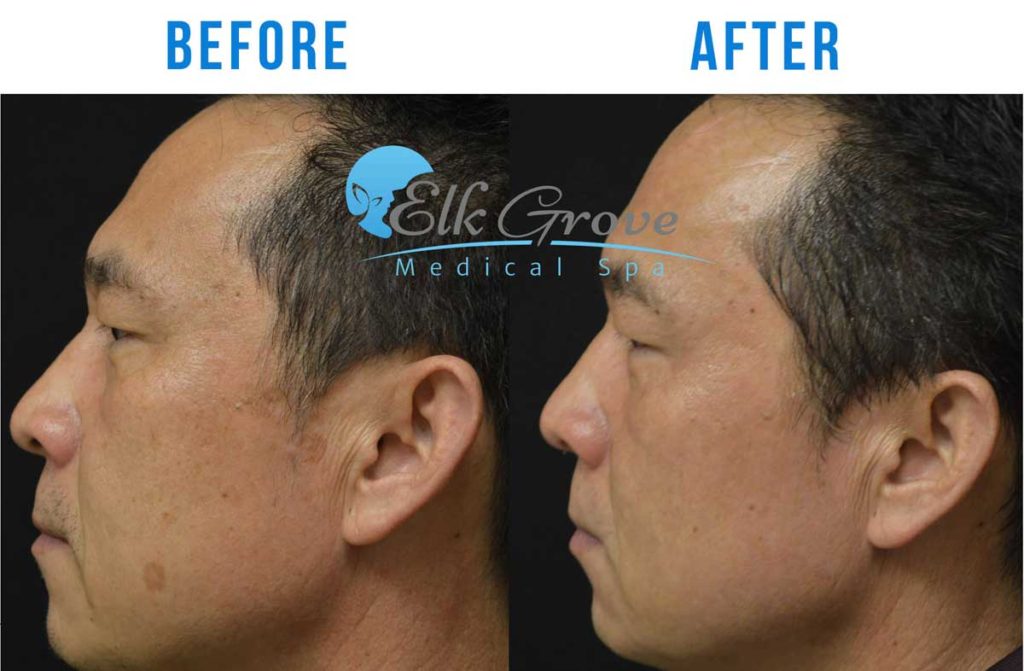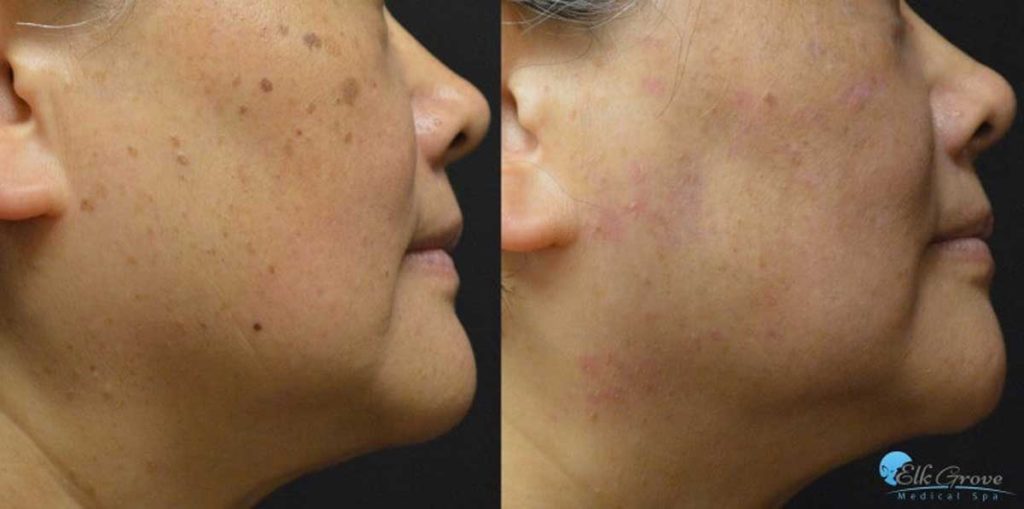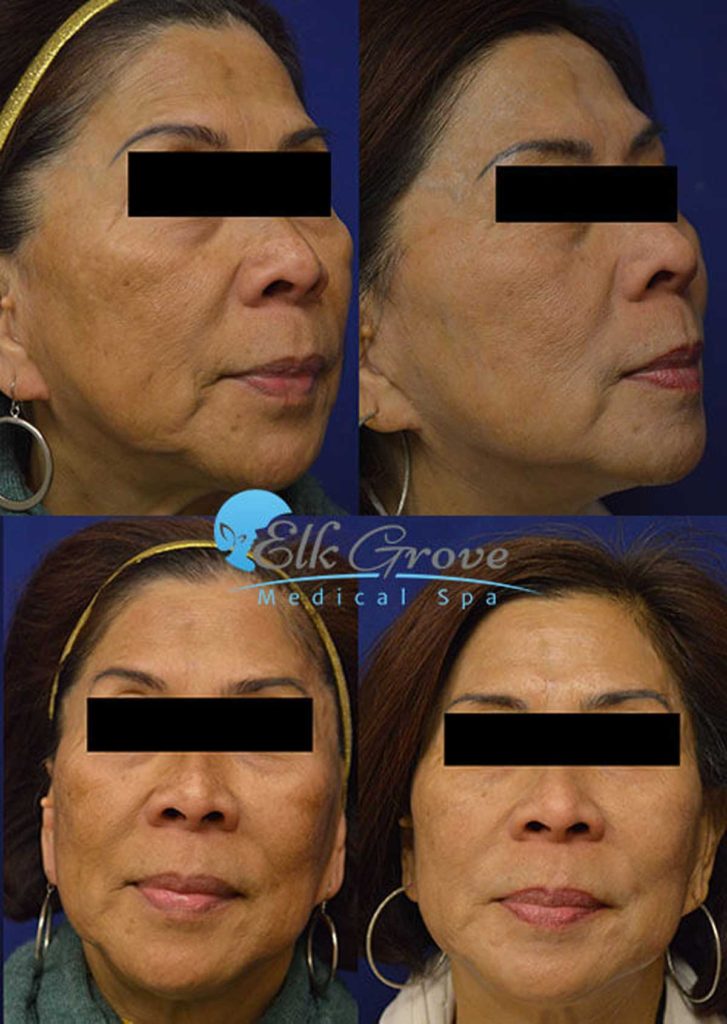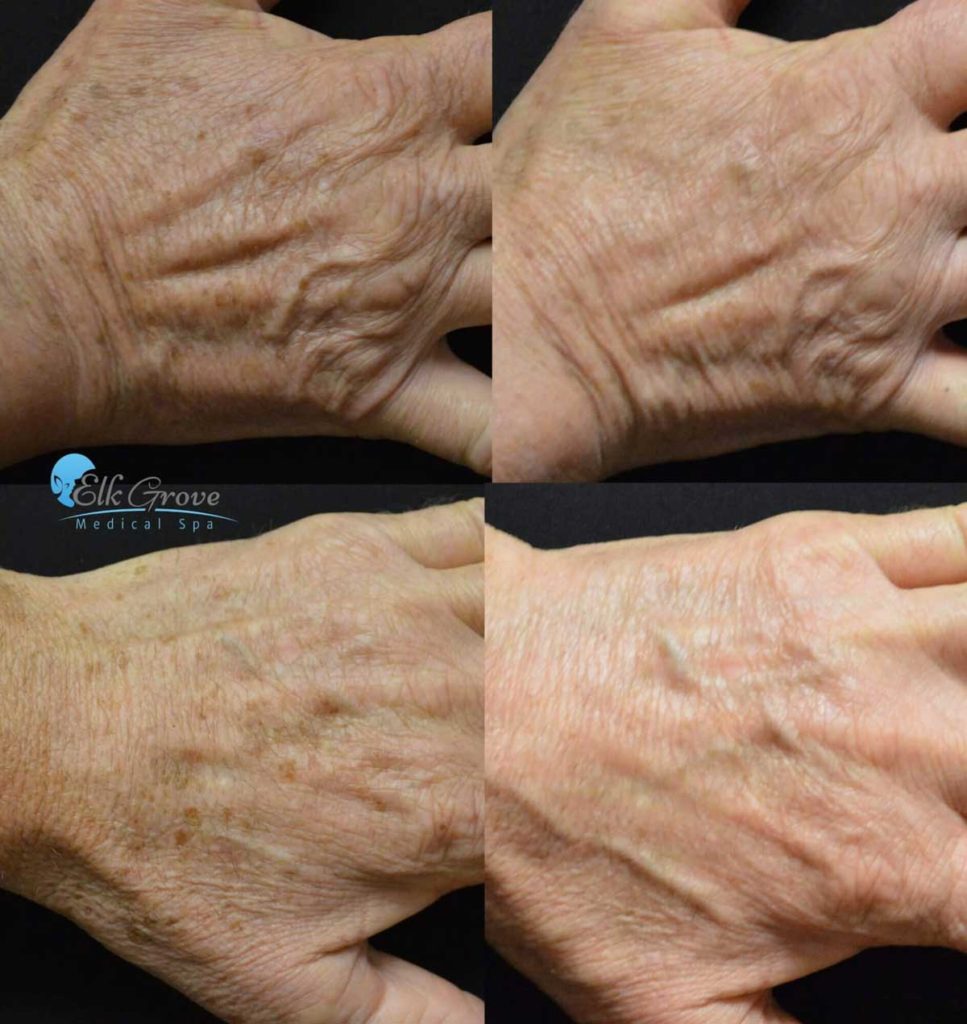 *There is no guarantee of specific results and the results can vary.
Get In Touch
Contact Precision MD
Contact Precision M.D. today to schedule a free consultation to see if you are a candidate for age spot removal with the revolutionary PicoWay laser or another traditional method.