ARTAS™ Hair Transplants in Sacramento
Precision M.D. Cosmetic Surgery Center. Treatments for Your Specific Concerns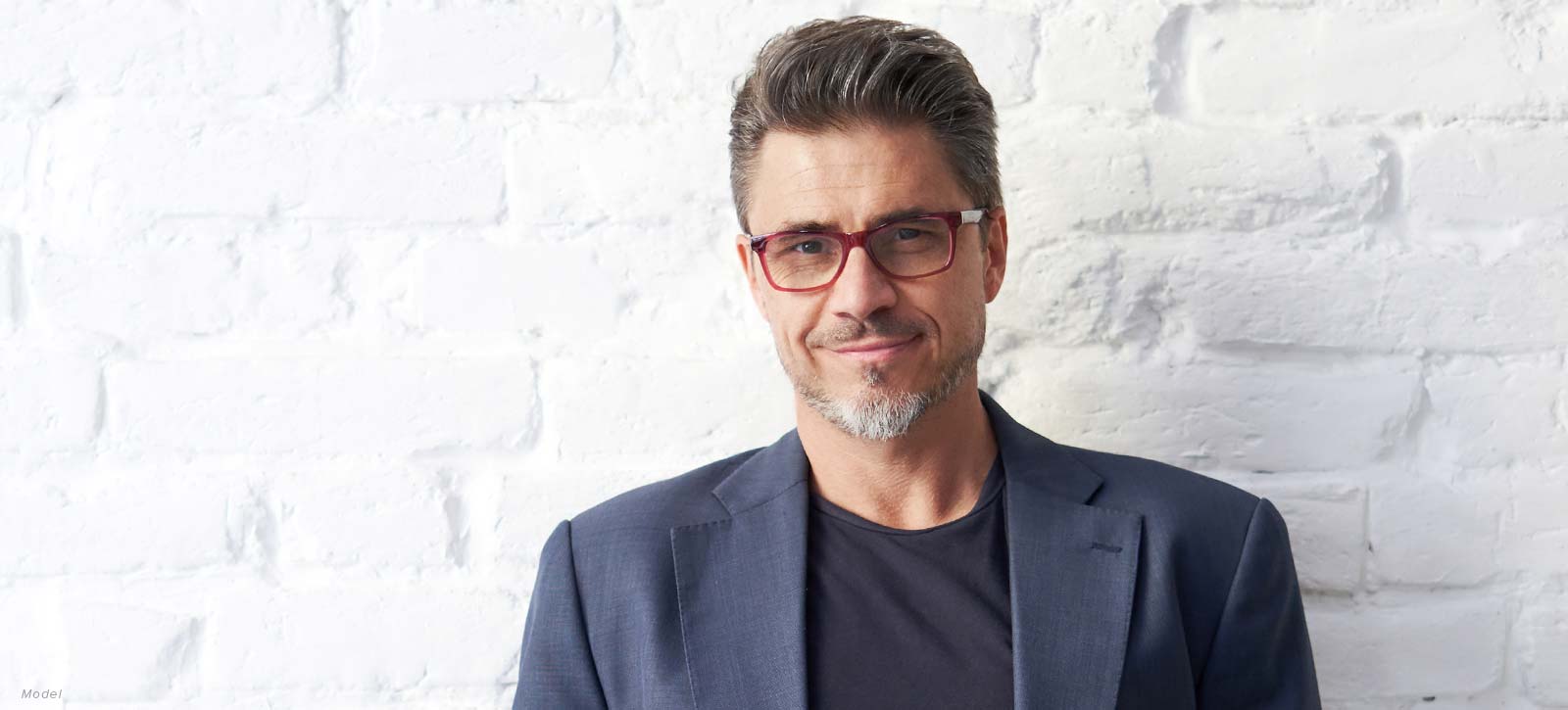 Restoring a fuller hairline with the ARTAS® hair restoration procedure
Are you depressed by the moments you look in the mirror and notice your hair falling out?
Have hair loss medications, foams, and shampoos failed?
Do you want to reverse your hair loss with one of the most advanced hair restoration technologies in the world?
If you answered yes to any of these questions, Precision M.D. is here to help you. Hair loss does not just affect older men. By the age of 35, an estimated two-thirds of American men will experience some form of hair loss, and approximately one-fourth will suffer from male pattern baldness before they reach the age of 21. The ARTAS™ Robotic Hair Transplant System uses revolutionary robotics to create a high-tech solution for a problem that men of all ages know all too well.
Leading in comfort and effectiveness, the ARTAS™ Robotic Hair Transplant System uses precision to select and transplant the most viable follicular units to the thinning areas of your scalp. Precision M.D. offers world-class accuracy that is heightened by the robotic assistance of ARTAS™ so that you can achieve natural and life-fulfilling results.
Restoring a fuller hairline with the ARTAS® hair restoration procedure
Am I A Good Candidate for ARTAS™ Hair Transplant Surgery?
---
Your age: While men commonly start to experience hair loss early in life, candidates should be at a mature enough age to notice their hair loss pattern before moving forward.
Your expectations: If you are looking for a natural look, ARTAS™ may be perfect for you; however, you will need to have enough healthy hair to transplant from the donor area without it looking thin and depleted. In most cases, men experiencing typical baldness will qualify.
Your hair type: The ARTAS™ treatment can benefit all hair types, as the intelligent systems within ARTAS™ will adjust the size of the harvesting needle to account for the curvature of each hair follicle during the harvesting process.
If you would like to find out more about candidacy, feel free to take the official ARTAS Candidate Quiz.
Is ARTAS™ Better Than Other Hair Transplants?
In many ways, the ARTAS™ system has made older techniques obsolete. The harvesting methods, site-making, and implantation techniques propel ARTAS™ above its competitors by reducing pain and improving the resulting appearance of the donor site.
With ARTAS™, you have the freedom to wear your hair in any style you like, making for a more freeing and natural experience. Most patients are also able to sleep comfortably immediately following their treatment, while older techniques restricted patient activity and made it difficult to fall asleep for several weeks.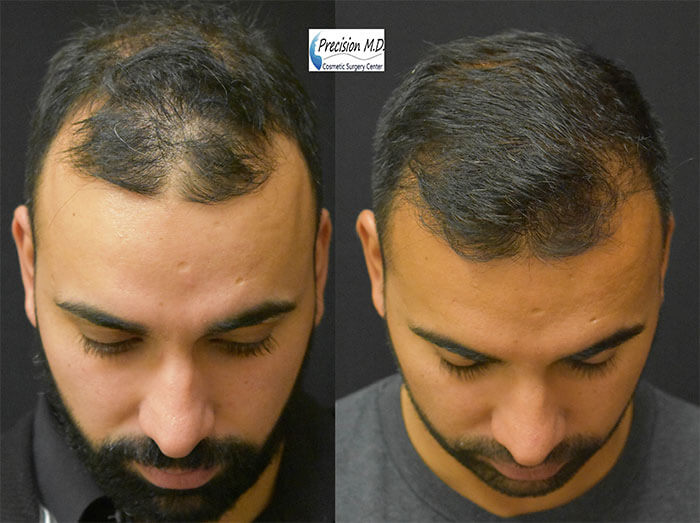 *There is no guarantee of specific results and the results can vary.
How Does The ARTAS™ System Work?
Step 1: Consultation
Thanks to the stereoscopic vision of the ARTAS Artificial Intelligence™, our committed Precision M.D. specialist will develop your personalized hair transplant design with revolutionary 3D computerized modeling. You will see your projected results as the ARTAS™ system creates optimal site distribution for harvested hair follicles to avoid healthy hair. These accurate models will correctly display how many grafts are needed to achieve your goal and will demonstrate your expected results and future hairline.
Step 2: Physician-Assisted ARTAS™ Robotic System
With the help of your Precision M.D. specialist, ARTAS™ identifies your best available donor hairs as they are harvested with automatic precision. ARTAS™ maintains the hair you already have while giving your bald area the natural-looking hair you desire.
The data collected during the procedure is stored and fully accessible to your physician, resulting in a controlled and careful process.
What Is the Recovery Like After ARTAS™ Hair Transplants?
---
With its advanced combination of image-guided robotics, intuitive controls, and intelligent algorithms, the scarring and potential for human error are virtually eliminated with ARTAS™.
Most patients experience little to no downtime and will be back to work and their day-to-day activities within days.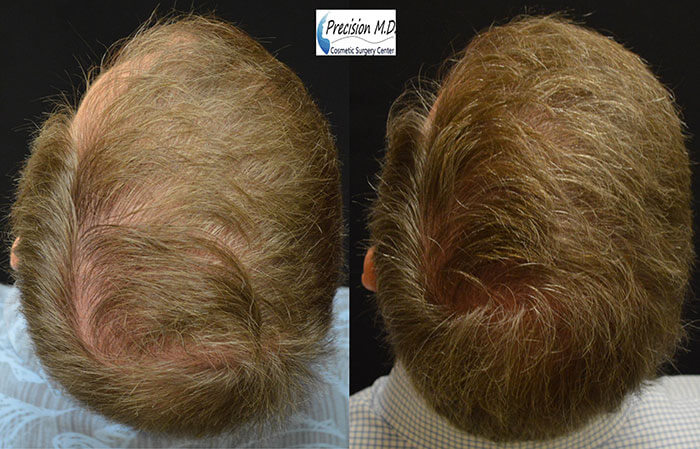 *There is no guarantee of specific results and the results can vary.
When Will I See My ARTAS™ Results?
For most patients, any sign of surgery will fade within 10 days of the treatment. Results will show gradually, as the hair starts to fill in, and will continue to improve over the following 18 months.
The results of your hair transplant will be permanent. You can cut and style your new hair growth as you would with any other areas.
Contact Us
Interested in ARTAS™ Hair Transplant in Sacramento, CA?
ARTAS™ offers an exclusive robotic solution for a quick, safe, and successful way to transplant your very own hair. If you would like to find out more, please call Precision M.D. at (916)-691-6666 or fill out our contact form.