Injectable Fillers in Sacramento, CA
Precision M.D. Cosmetic Surgery Center. Treatments for Your Specific Skin Concerns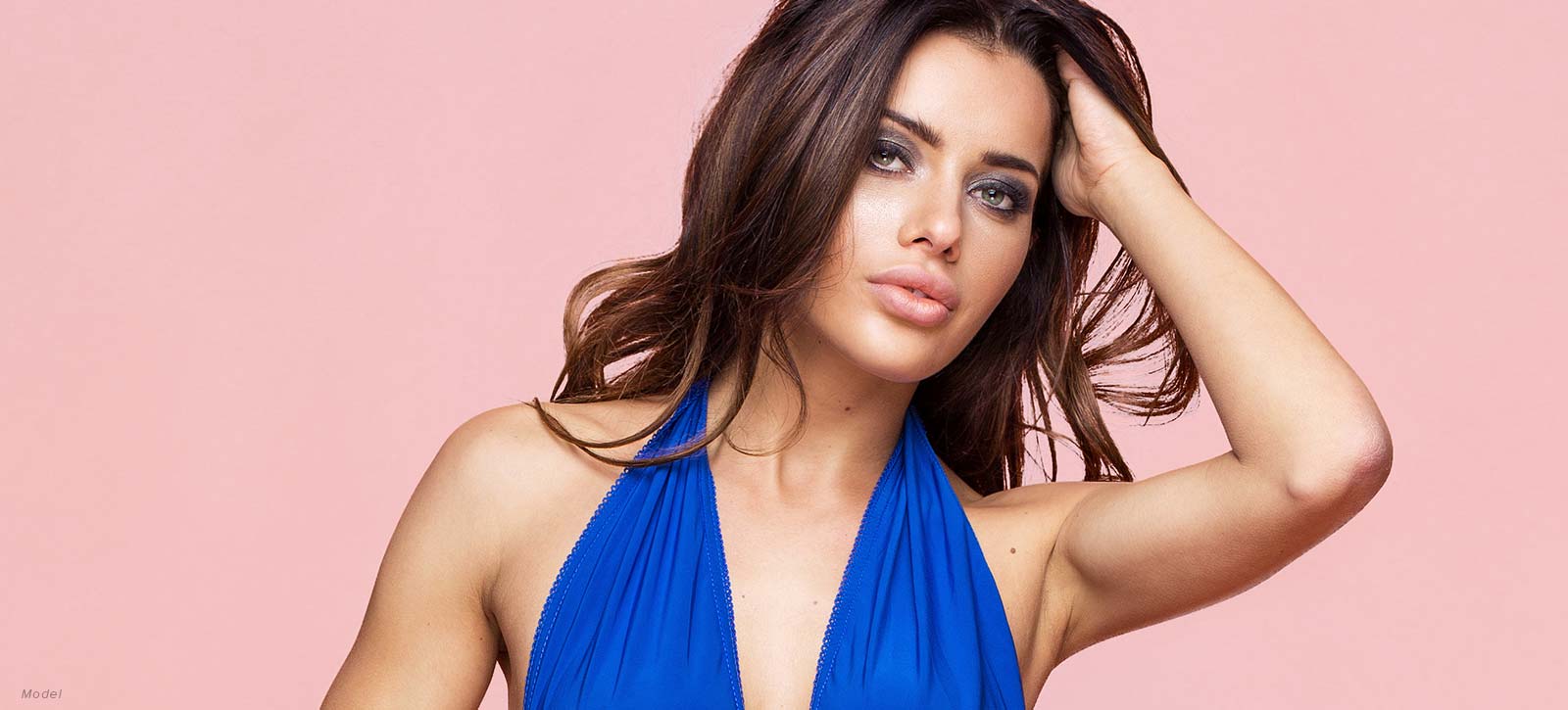 Injectable dermal fillers have become some of the most popular non-surgical cosmetic treatments today (behind injectable neuromodulators like BOTOX® Cosmetic).
These non-surgical injections are so popular because they provide significant improvement without incisions, downtime, or even wait time, as results are often seen immediately.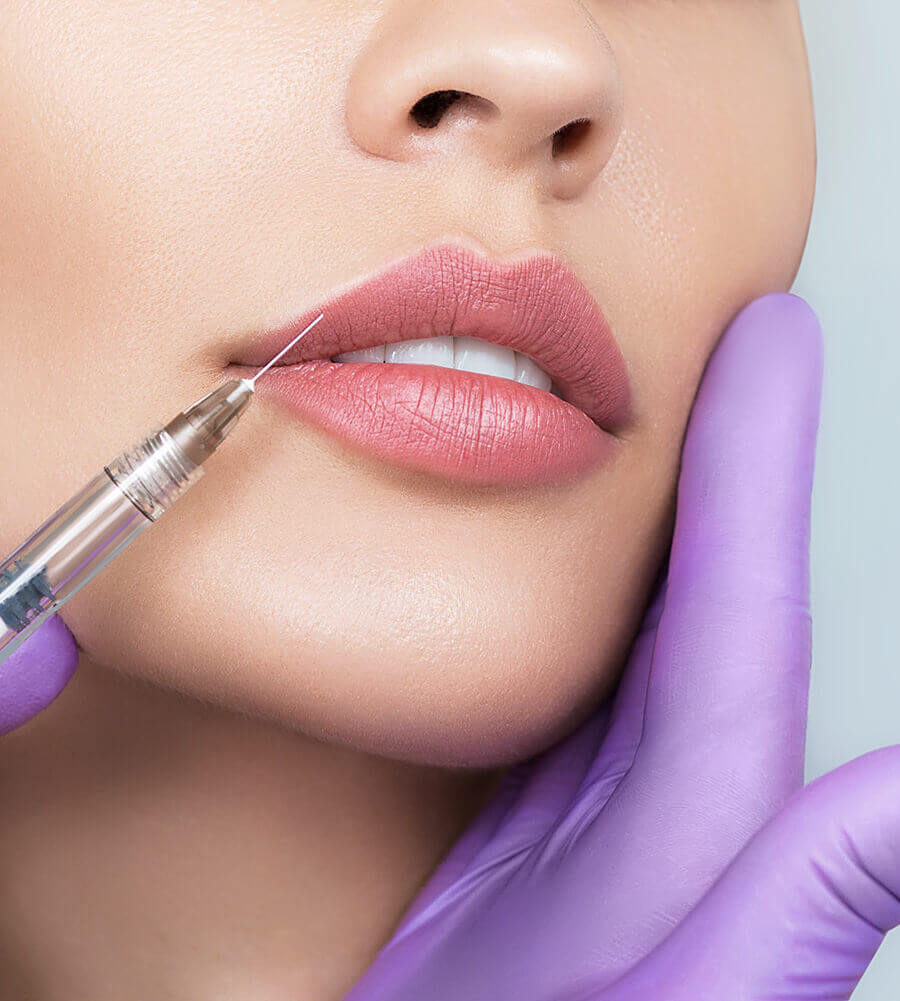 Model
What Benefits Do Dermal Fillers Provide?
Reduction of Fine Lines, Wrinkles, and Creases
Injectable dermal fillers help smooth fine lines and wrinkles and fill deep facial creases on all regions of the face. Because there are so many dermal filler options available (each tailored to specific areas and concerns), there is a dermal filler available to treat any region of your face.
Restoration of Facial Volume
Age-related volume loss is one of the primary reasons patients turn to dermal fillers. These injectables provide instantaneous fullness to the face, whether in the cheeks, lips, chin, jawline, or tear trough (among others). Dermal fillers can also add volume in areas that may have never had sufficient volume.
Fast-Acting Results
Most dermal filler results are noticeable immediately after injection and finalize within a few days of the treatment.
Great "Starter" Procedure
Many women and men who turn to dermal fillers are not ready for a more invasive surgical procedure. Dermal fillers are beneficial for those with the earliest stages of aging and can postpone the need for more complex surgeries like facelift surgery or fat transfer. Additionally, because these results are not permanent, they are a great way to "try out" the results of some procedures without committing to a more permanent surgery.
What Is the Dermal Filler Process?
During your consultation with one of Precision M.D.'s injectable experts, you will have the opportunity to discuss your concerns and what you hope to achieve with fillers.
Depending on your concerns and goals, you may be referred to one particular injectable or a combination of injectables. Every patient is different.
During your injectable dermal filler process, a topical anesthesia is provided. Some dermal fillers contain lidocaine to enhance comfort further.
Injectable treatments are often very short (under an hour) and can even be completed on your lunch break.
Patients can return to their normal activities immediately but should refrain from strenuous exercise for 24 hours. Patients should also refrain from touching or rubbing the treated areas initially, as this can affect the placement of the solution.
Tenderness, bruising, and redness in the treatment areas can be expected.
What Are Your Dermal Filler Options at Precision M.D. in Sacramento?
Precision M.D. is committed to providing as many beauty treatment options as possible for our Sacramento community.
We carry a complete line of fillers for all of your aesthetic needs, including:
JUVÉDERM® Family of Fillers
JUVÉDERM® fillers have become the gold standard for facial fillers and are known for their quality and durability. JUVÉDERM® is a hyaluronic acid-based filler. Hyaluronic acid (HA) is a natural sugar found in the body that attracts and retains moisture, giving elasticity and volume to the skin.
JUVÉDERM® products fill in fine lines and wrinkles (including nasolabial folds and marionette lines) and restore volume to areas such as the cheeks, lips, and tear troughs.
These products include:
JUVÉDERM® Ultra XC – for wrinkle reduction and lip enhancement
JUVÉDERM® Ultra Plus XC – for wrinkle reduction, including deep creases
JUVÉDERM® VOLUMA™ XC – for cheek and chin enhancement
JUVÉDERM® VOLLURE™ XC – for deep wrinkles and creases
JUVÉDERM® VOLBELLA™ XC – for lip enhancement and augmentation
Restylane Family of Fillers
Like JUVÉDERM®, Restylane® fillers consist of hyaluronic acid and are used to reduce wrinkles and restore facial volume. Restylane® has a slightly different consistency than JUVÉDERM®, making it a better option for particular patients.
Our specialists will determine which product line is best for your needs and skin during your consultation.
These products include:
Restylane® – to diminish moderate to severe facial wrinkles and folds
Restylane® Contour – for cheek enhancement
Restylane® Refyne – to reduce the appearance of mild to moderate lines and wrinkles
Restylane® Defyne – to treat moderate to severe facial lines and wrinkles
Restylane® Kysse – to augment the lips and reduce wrinkles around the mouth
Restylane® Silk – to augment the lips and reduce wrinkles around the mouth
Restylane® Lyft – to improve deep facial folds and wrinkles in the midface
Belotero Balance®
BELOTERO BALANCE® is an injectable that uses hyaluronic acid to create a smoother facial appearance. This dermal filler is safe and effective for immediately beginning to reduce the appearance of pesky lines and wrinkles.
Sculptra® Aesthetic
Sculptra® Aesthetic is a dermal filler made of poly-L-lactic acid that can restore lost collagen and volume. This injectable treatment safely and effectively treats concerns like chin wrinkles, marionette lines, and smile lines but can also be used to plump other parts of the body.
Bellafill®
Bellafill® is a versatile cosmetic dermal filler with collagen and polymethyl methacrylate (PMMA) microspheres. It is most commonly used to smooth skin by reducing wrinkles around the mouth, lips, and nose but can also add volume for a younger-looking appearance. Bellafill® can help correct some cases of moderate to severe acne scars.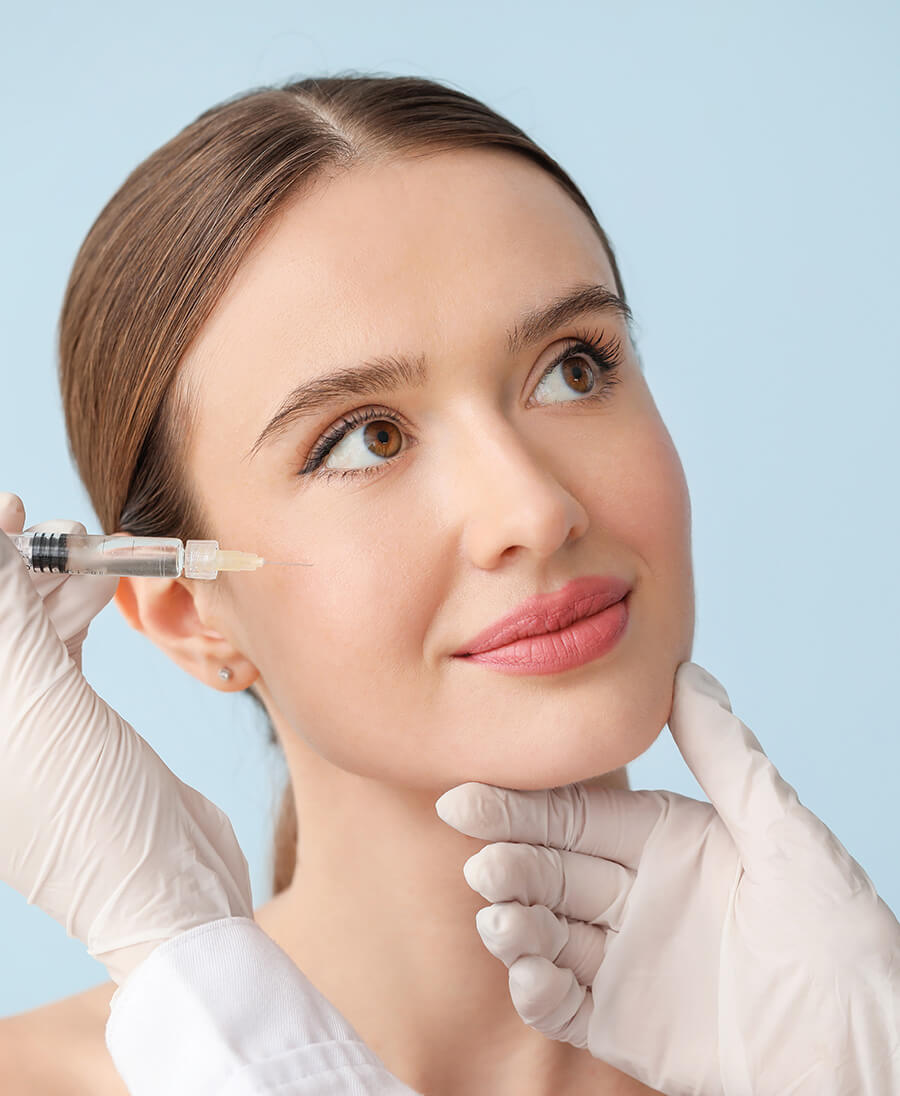 Model
How Much Are Dermal Fillers?
Dermal fillers are priced per unit, and the final cost of your treatment will vary depending on the amount of filler needed and the size of the treatment area.
Different products have slightly different prices, and you will be given an accurate price estimate during your consultation.
When Will I Have to Repeat My Injections?
Dermal fillers are not permanent. Usually, the results last between six months and two years, depending on the type of filler and your personal response to the solution. Repeated injections can be given as necessary.
Contact
Interested in Learning More About Dermal Fillers in Sacramento?
Our Elk Grove, California, practice provides injectable dermal fillers for the greater Sacramento area. If you would like to learn more about fillers, call us today at (916) 691-6666 or use our scroll up to schedule a consultation.
At Precision M.D. Cosmetic Surgery Center, we offer many surgical and non-surgical cosmetic treatments to help you look and feel the way you've always wanted.
190+ Google Reviews
"Excellent service and staff, I am very happy by my treatment results."
30+ Facebook Reviews
"This is my favorite place for cosmetic services and I highly recommend!"
280+ Yelp Reviews
"Came here for a HydraFacial and I loved my experience! They have one esthetician, Audrey, and she is wonderful! She greeted me with a warm welcome and the room she brought me into was very nice and clean. "