Tattoo Removal With PicoWay® in Sacramento, CA
Precision M.D. Cosmetic Surgery Center. Treatments for Your Specific Skin Concerns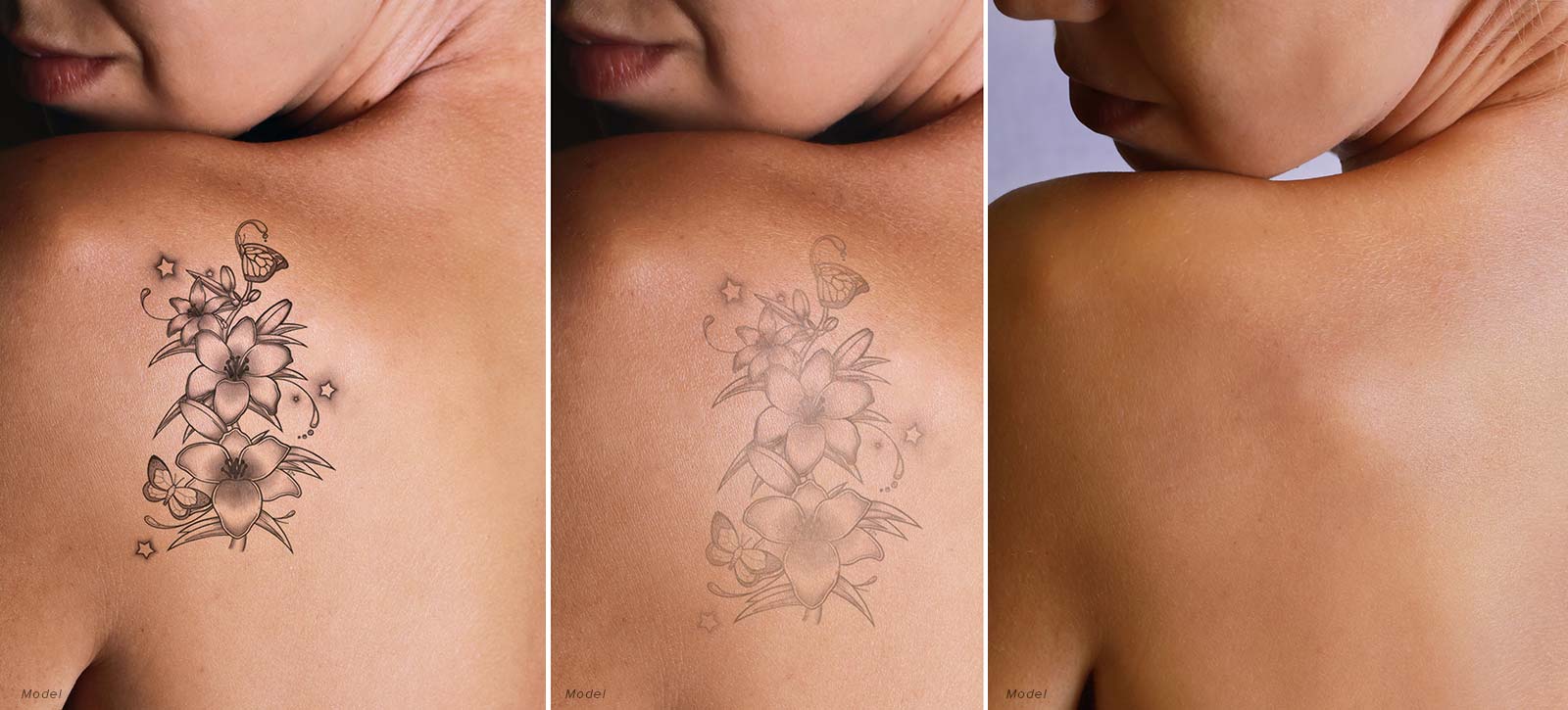 Non-invasive tattoo removal
As you mature both mentally and physically, you may come to regret the tattoos that once seemed so important. For some people, these unwanted tattoos need to be hidden continuously in the professional workplace and can be a constant reminder of an unflattering or ill-conceived decision.
Fortunately, the advancements of tattoo removal are now in your favor, allowing you to eliminate your tattoo(s) in a non-invasive way. At Precision MD, we are always offering the latest treatments and dedicating our resources to becoming the leading professionals of cosmetic improvement. This is why we offer the revolutionary treatment of PicoWay®, providing you permanent freedom from unwanted tattoos.
Am I a Candidate for PicoWay® Tattoo Removal?
Ideal candidates for PicoWay® are those that have gotten a tattoo in the past and are now unsatisfied by the appearance. Due to PicoWay®'s phenomenal versatility, it can treat a wide range of tattoo colors across a spectrum of skin types and pigments.
Non-invasive tattoo removal
How Is PicoWay® Tattoo Removal Performed?
---
PicoWay® uses an advanced laser system that operates on three different wavelengths for maximum flexibility and power. By administering powerful bursts of energy in picoseconds (one trillionth of a second), this cutting-edge technology can more effectively disrupt and remove ink caught within the molecular levels of the skin.
PicoWay® has the adaptability to treat ink with a broad spectrum of color due to the three wavelengths. More traditional and obsolete tattoo removal lasers will only operate on a single wavelength, diminishing the return of the results and making it more difficult for the patient to remove diverse colors. PicoWay® is engineered to uniquely and successfully treat multi-pigmented tattoos with fewer treatments, all while causing little to no damage to the surrounding skin.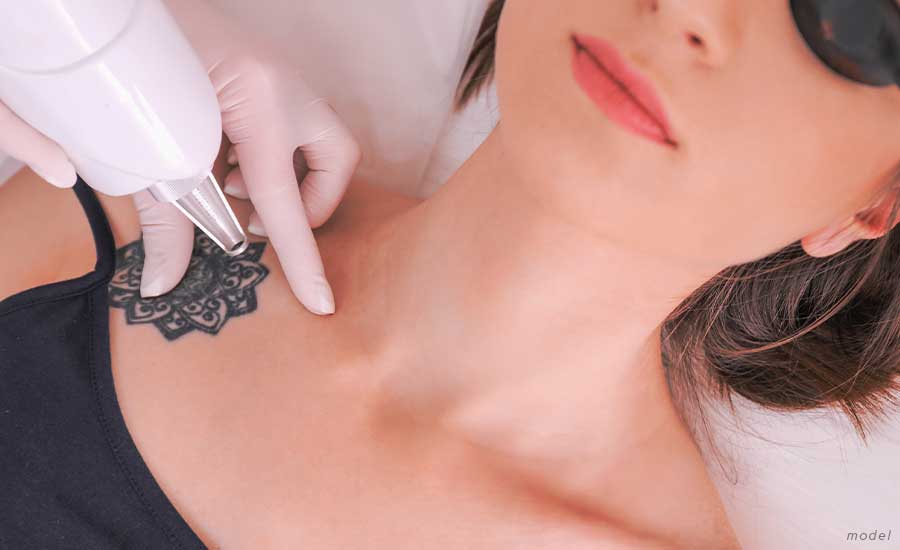 What Is Recovery Like After PicoWay® Tattoo Removal?
Patients who seek PicoWay® as their choice for tattoo removal will be happy to find that their treatment will take half the sessions as traditional lasers. One of the most powerful advantages of PicoWay® tattoo removal is its ability to operate at such high-interval speeds to break up ink molecules without burning or causing damage to the skin. In turn, this allows patients to enjoy the freedom of their tattooless body in a quicker, less painful amount of time.
What Results Can I Expect After PicoWay® Tattoo Removal?
---
Once your session is complete, the particles that make up the ink on your skin will start to break up and decompose. As your body heals, it will naturally eliminate the ink while increasing the production of new collagen and elastin in the treated area. For this reason, PicoWay® is even used to treat patients with acne scars, wrinkles, and dark spots.
Once completely healed, patients can expect to enjoy a newfound quality of life with clear, tattooless skin.
Contact
Want to Learn More About Tattoo Removal in Sacramento?
If you are ready to part ways with unwanted tattoos and learn more about the cutting-edge technology of tattoo removal with the PicoWay® in Sacramento, California, please call us at
(916) 691-6666 or fill out our online contact form today.