Brazilian Butt Lift in Sacramento, CA
Precision M.D. Cosmetic Surgery Center. Treatments for Your Specific Skin Concerns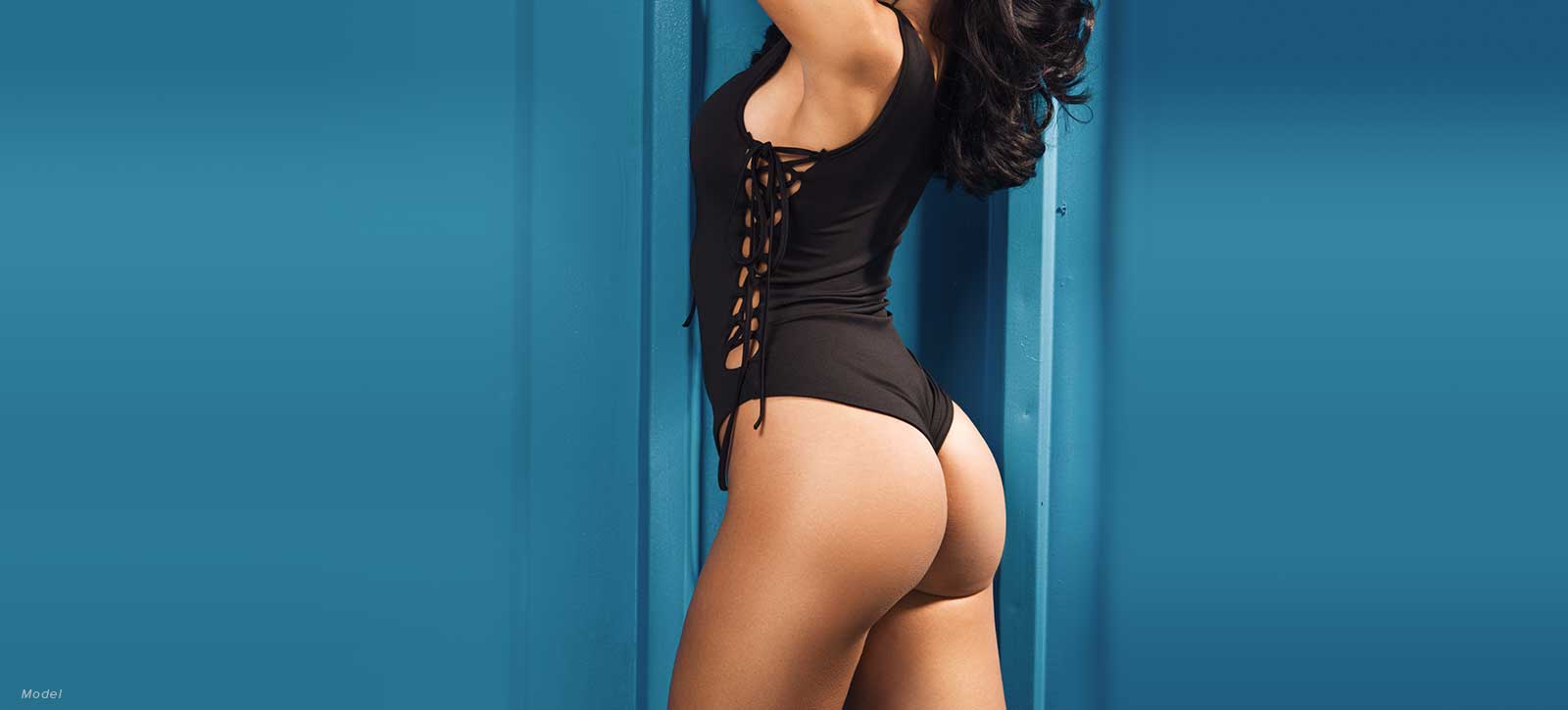 Brazilian butt lift with natural-looking results
A Brazilian butt lift is a cosmetic procedure that enhances the volume and shape of your derrière through fat transfer. The procedure removes unwanted fat from other body areas, such as the abdomen, hips, or thighs, and transfers it to your buttocks, accentuating your curves and femininity.
Brazilian butt lift with natural-looking results
Am I a Candidate for a Brazilian Butt Lift?
---
The Brazilian Butt Lift is becoming increasingly popular as more women seek prominent, round, full, and perky buttocks. The ideal candidate for a Brazilian Butt Lift is a healthy individual with enough fatty tissue to be harvested via liposuction to be transferred into the tissues of the buttock area.
Aging, pregnancy, genetic factors, or even significant weight fluctuations may contribute to poor tissue elasticity making your butt sag. If you feel that your butt is too small for your body frame and would want a more balanced look, then a Brazilian Butt Lift may be ideal.
How Is the Brazilian Butt Lift Performed?
During your consultation with Precision M.D., a physical examination is performed to determine what results can realistically be achieved, given your body composition. During this session, patients can ask any questions about the surgery, recovery, outcomes, and cost.
This outpatient procedure is usually performed under general anesthesia and will take about 90 minutes to complete. Your surgeon will perform liposuction in areas with excess fat, particularly the abdomen, lower back (directly above the buttock), waist, thighs, and hips. These areas will also be contoured to enhance your results further.
Following liposuction, the fat suctioned from these areas is carefully processed and purified, and the cells separated for re-injection into the buttocks. The significant advantage of this procedure is that it delivers more natural-looking results.
What Is My Brazilian Butt Lift Recovery Like?
After the procedure, patients leave in a special compression garment that provides gentle support and holds the dressings in place. You will be advised to refrain from sitting down, bending over, or sleeping on your back until such a time when your surgeon directs you to do it. Keeping your weight off your backside area gives the new fat cells adequate time to settle within the tissues and heal.
During the recovery period, you should invest in comfortable pillows to support your buttocks and refrain from smoking and strenuous activity. Most of the noticeable swelling and bruising should subside in two to six weeks after surgery.
What Results Can I Expect From My Brazilian Butt Lift?
The Brazilian Butt Lift will not only enhance your buttocks, but it will also reshape the entire midsection for a more aesthetically pleasing body contour. The results, however, are not permanent due to the fact that your fat cells change over time. However, with proper steps to maintain your results, you can enjoy a fuller buttock appearance for many years.
Contact
Interested in a Brazilian Butt Lift in Sacramento, CA?
Are you looking to improve the shape and fullness of your backside with a Brazilian Butt Lift? Schedule an initial consultation with Precision M.D. by contacting us at (916) 691-6666 or filling out our online form.