LightSheer Laser Hair Removal
Precision M.D. Cosmetic Surgery Center. Treatments for Your Specific Skin Concerns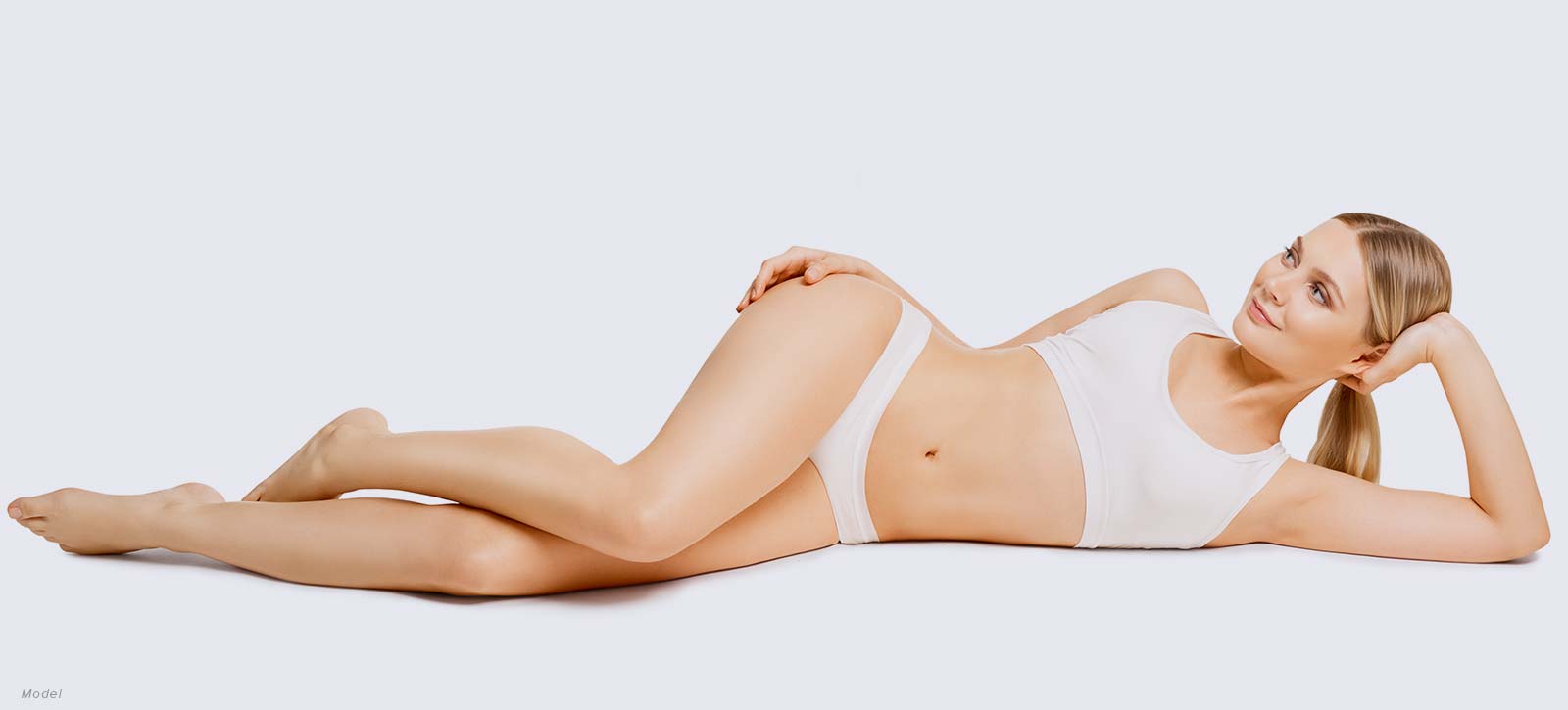 Laser Hair Removal with long-lasting results
LightSheer® Laser Hair Removal in Sacramento, CA
Many men and women can feel self-conscious about unwanted hair in various areas of their bodies. While shaving, tweezing, and waxing are always solutions to getting rid of this hair, they only work for a short time, as the hair grows back, forcing the process to start all over.
Some men and women are so worried about this unwanted hair on their legs, bikini area, upper lip, chin, back, and shoulders that they try to cover it with makeup or clothing. But no one should have to hide their skin away, especially during those hot summer days.
However, there is a permanent solution to reducing unwanted hair, and that is LightSheer® laser hair removal, which is a revolutionary and FDA-approved treatment for facial and body hair removal.
Laser Hair Removal with long-lasting results
Am I a Candidate for LightSheer® Laser Hair Removal?
If you have hair that you want to get rid of, then LightSheer® laser hair removal can be the answer you've been looking for. You will no longer need to worry about shaving or waxing (or having forgotten to shave or wax). Instead, you'll be able to step outside, knowing that your skin looks the way you want it to.
Ideal candidates are non-smoking men and women with unwanted facial or body hair, who are in good general health and have realistic expectations for their results. During your consultation at Precision M.D. Cosmetic Surgery Center, our specialists will evaluate your unwanted hair to make sure that LightSheer® is the right treatment option for you.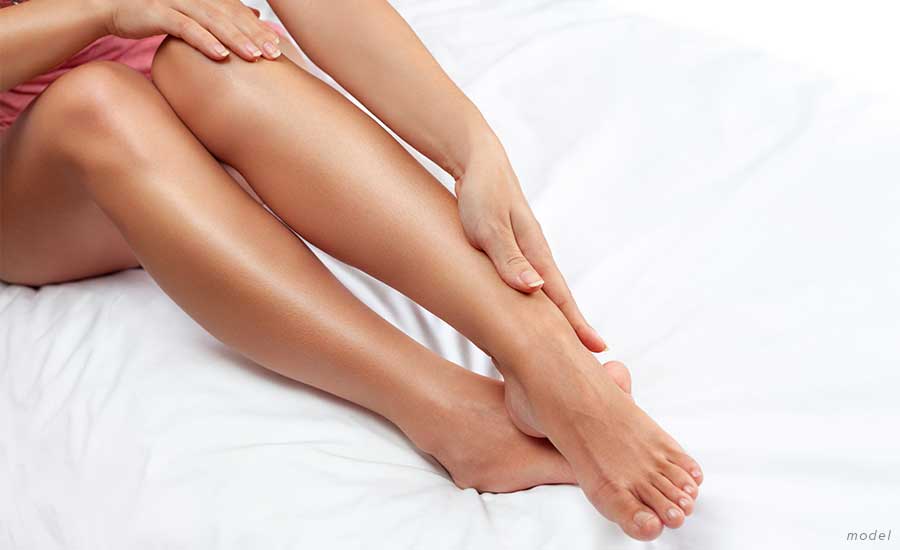 How Is LightSheer® Laser Hair Removal Performed?
Depending on the amount of hair you want to have removed and the number of treatment sites, your LightSheer® laser hair removal session can last anywhere from a few minutes to an hour.
While many patients choose not to have any pre-treatment anesthesia, a topical ointment can be applied to your skin to help numb the area(s) and minimize any discomfort you may feel during your treatment. It is important to note that patients report that their LightSheer® treatment is painless.
Your LightSheer® treatment will be performed by one of the experienced nurses at Precision M.D. Cosmetic Surgery Center.
For the actual treatment, your provider will move the diode laser handpiece over the treatment site. Because of the LightSheer® adjustable wavelength, your treatment can be tailored to your skin and desires. The LightSheer® uses a gentle suction to lift and stretch your skin, which allows the lasers to penetrate the skin and be absorbed by the hair follicles. The laser targets the hair follicle's greater pigment to eliminate future hair growth. Additionally, the LightSheer® laser is safe and effective to be used on all skin types.
One of the many benefits of the LightSheer® system is that the handheld device is equipped with a sapphire cooling tip.
During the treatment, this sapphire tip:
Acts as a mild anesthetic
Keeps the skin from burning
Relieves any discomfort from the heat of the laser
What Can I Expect for My Recovery?
LightSheer® laser hair removal requires no downtime. While you may have some swelling and redness in the treatment area, this will dissipate over the next few hours, and you will be able to return to work and your normal daily activities after your treatment session.
It is important that you refrain from shaving or tweezing any remaining hair in the treatment site for four to five days after your session and avoid tanning and prolonged sun exposure until cleared by your provider. Over the days following your treatment, you will notice your hair in the treatment area(s) falling out, and the best part is that no new hair will grow back.
What Will My LightSheer® Laser Hair Removal Results Be?
While LightSheer® will not completely remove all hair in the area, the laser treatment will significantly reduce the amount of hair present. With each subsequent Light Sheer® treatment you have, you will only have more dramatic results.
It is important to note that most patients require three to five LightSheer® sessions, though some men and women need as many as seven to 10 sessions to achieve optimal results. These repeated treatments are necessary to target hair at all growth phases.
Your LightSheer® laser hair removal results will be both physical and psychological. Not only will the presence of unwanted hair be reduced, but you will be able to feel confident in the way you look. You can now be proud to show off your skin all year long, and you will no longer need to worry about razors, tweezers, or wax.
Your skin will be smooth and hair-free, and the best part is that your LightSheer® results are long lasting.
Contact
Interested in Learning More?
If you live in the Elk Grove or Sacramento, California, areas and have any questions about LightSheer® laser hair removal, give us a call at (916) 691-6666 or fill out our online form here. At Precision M.D. Cosmetic Surgery Center, we look forward to giving you the look you've always wanted.