Cellfina® in Sacramento, CA
Precision M.D. Cosmetic Surgery Center. Treatments for Your Specific Skin Concerns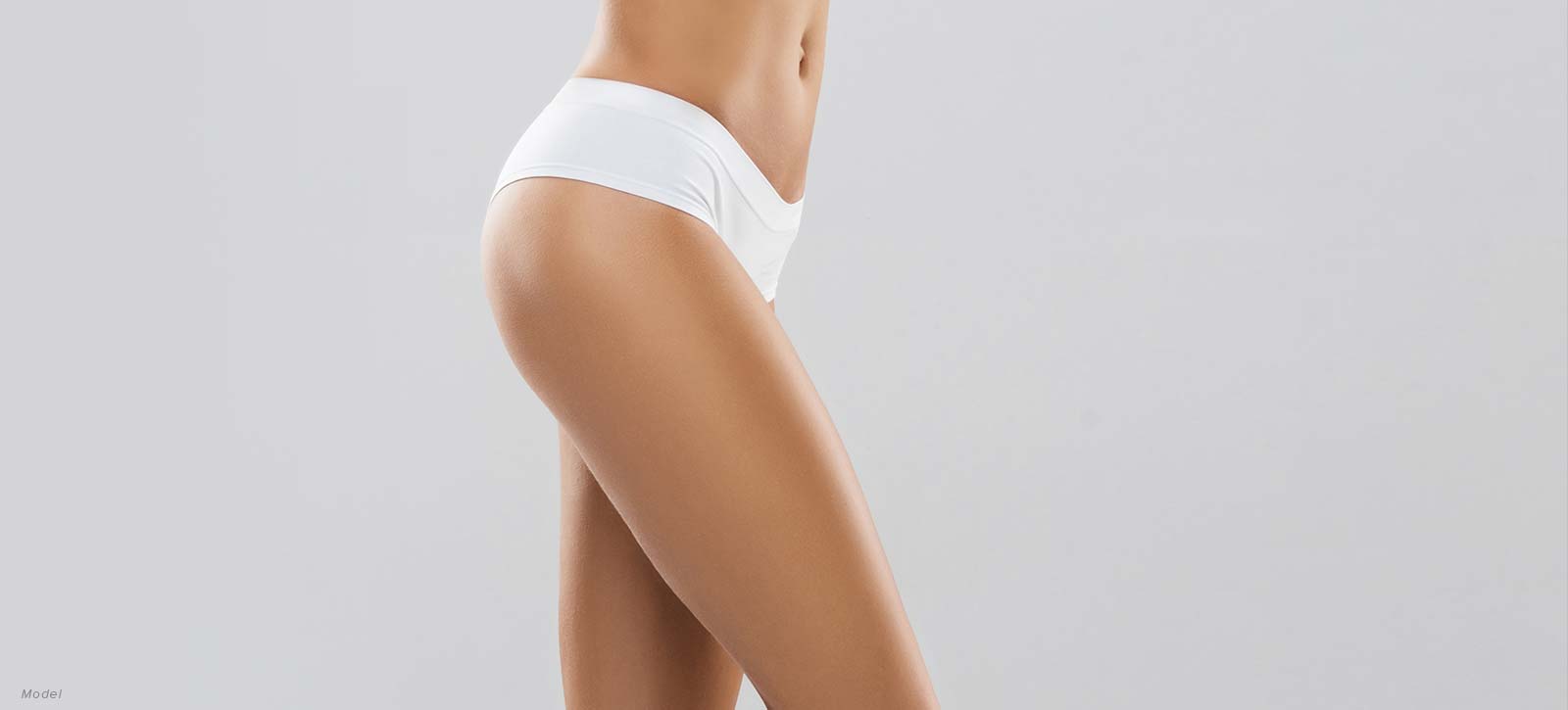 Although many people associate cellulite with excess fat, it isn't, and it does not respond to diet and exercise the way that normal fat cells would.
Cellfina® is a minimally invasive, FDA-approved treatment that reduces cellulite in the thighs, buttocks, and abdomen. It is a great choice for patients looking for a long-term solution to cellulite reduction. If you are struggling with the dimpled skin and orange-peel texture, Cellfina® may be the treatment for you.
Am I a Good Candidate for Cellfina®?
---
Cellfina® is ideal for patients who are in good health and maintain healthy lifestyles. Being close to your ideal weight is also recommended as it can create more successful, maintainable results. Cellfina® is highly successful for active individuals who:
Have unflattering dimples and ripples across the thighs, buttocks, and abdomen
Desire to make the skin smoother
Have struggled to lose cellulite despite regular exercise and dieting
Have struggled with self-confidence due to cellulite
Are in good overall health
Do not have any medical conditions that impair healing
Have a healthy amount of skin elasticity
Have limited amounts of excess fat
Have realistic expectations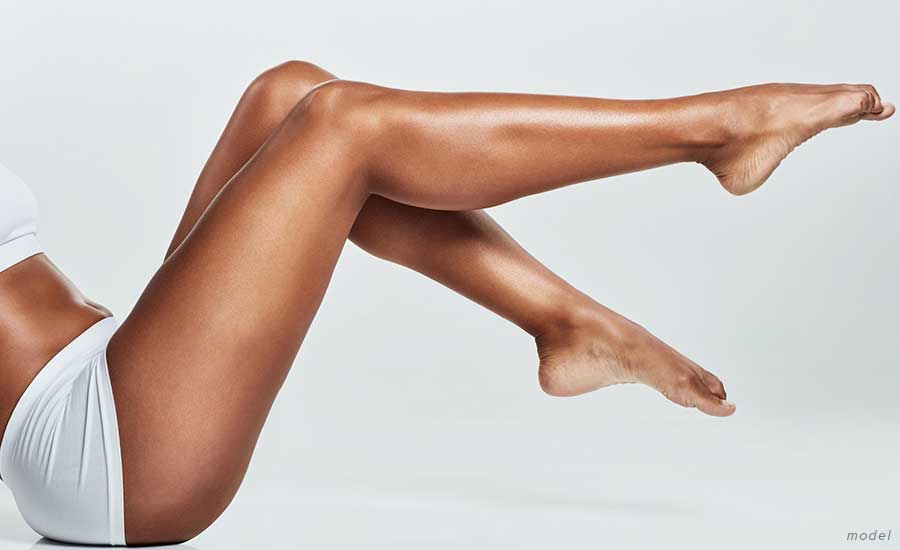 How Does Cellfina® Work?
Cellulite is dimpling in the skin caused by the connective bands (septae) tightening between the underlying tissue. The contraction of these bands pulls the skin down and pushes the fat cells up, resulting in cellulite.
By disrupting these bands, the skin can return to a smooth, even surface. Cellfina® does this with a controlled subcision. Cellfina® subcision uses a microneedle method to target and cut these bands beneath the skin that cause cellulite.
An anesthetic is injected prior to subcision to eliminate any discomfort during the process.
Cellfina® treatments are minimally invasive, resulting in little to no downtime. Precision M.D. also offers comfortability and convenience, with our in-office sessions lasting under an hour.
Is Cellfina® Better Than Traditional Liposuction?
It is essential that patients make an informed choice when seeking professional help for their cosmetic issues. Liposuction is a fat reduction procedure; however, cellulite is not normal fat. Therefore, liposuction is not guaranteed to remove cellulite.
Cellfina® has been proven to be more effective with longer-lasting results than any other cellulite reduction method.
If you require both cellulite reduction and the reduction of fatty deposits, our Precision M.D. surgeons may suggest combining Cellfina® treatments with liposuction treatment. Common combinations with Cellfina® also include CoolSculpting® and Ultherapy®.
When Will I See My Cellfina® Results?
As your body begins to adjust to the corrections made to your underlying tissue, your target area will begin to appear smoother. Some patients may see their results just a few days after their treatment.
Your Cellfina® results will help to restore self-confidence and accentuate your natural beauty. All areas where cellulite once existed will remain smooth and rejuvenated, allowing you to feel comfortable in your skin.
What Can I Expect From My Cellfina® Recovery?
Patients should experience little to no pain or downtime after Cellfina®, although it is typical to experience some minor discomfort for a few days. Most patients return to work and their day-to-day obligations immediately after treatment.
Any discomfort should not affect your normal activities, and any residual pain can be easily managed with over-the-counter medication.
At Precision M.D., your safety during and after the procedure is our priority.
Contact
Interested in Cellfina® at Precision M.D. in Sacramento?
Cellfina® is a groundbreaking procedure for those looking for a simple and effective cellulite solution. If you have more questions regarding this procedure and would like to find out more, call Precision M.D. at (916) 691-6666 or fill out our contact form.