Laser Stretch Mark Removal
in Sacramento, CA
Precision M.D. Cosmetic Surgery Center. Treatments for Your Specific Skin Concerns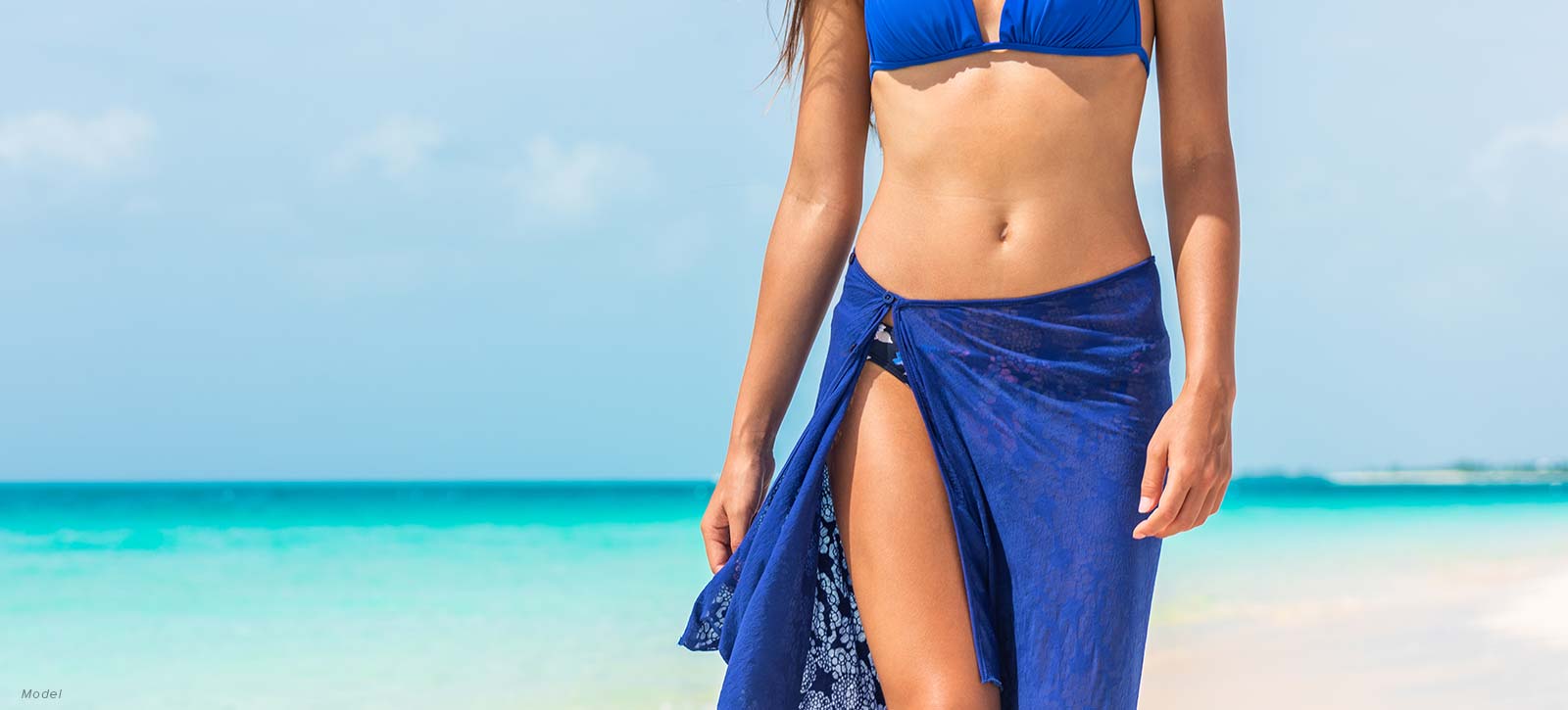 Stretch marks can be unsightly and embarrassing, and to some, a daily reminder of how their body has changed over the years. These unwanted markings develop when your body expands faster than your skin. This is commonly due to factors such as weight gain, pregnancy, and genetics.
Sadly, there is no way to prevent stretch marks entirely. However, laser stretch mark removal is one way to eliminate the marks after they have formed.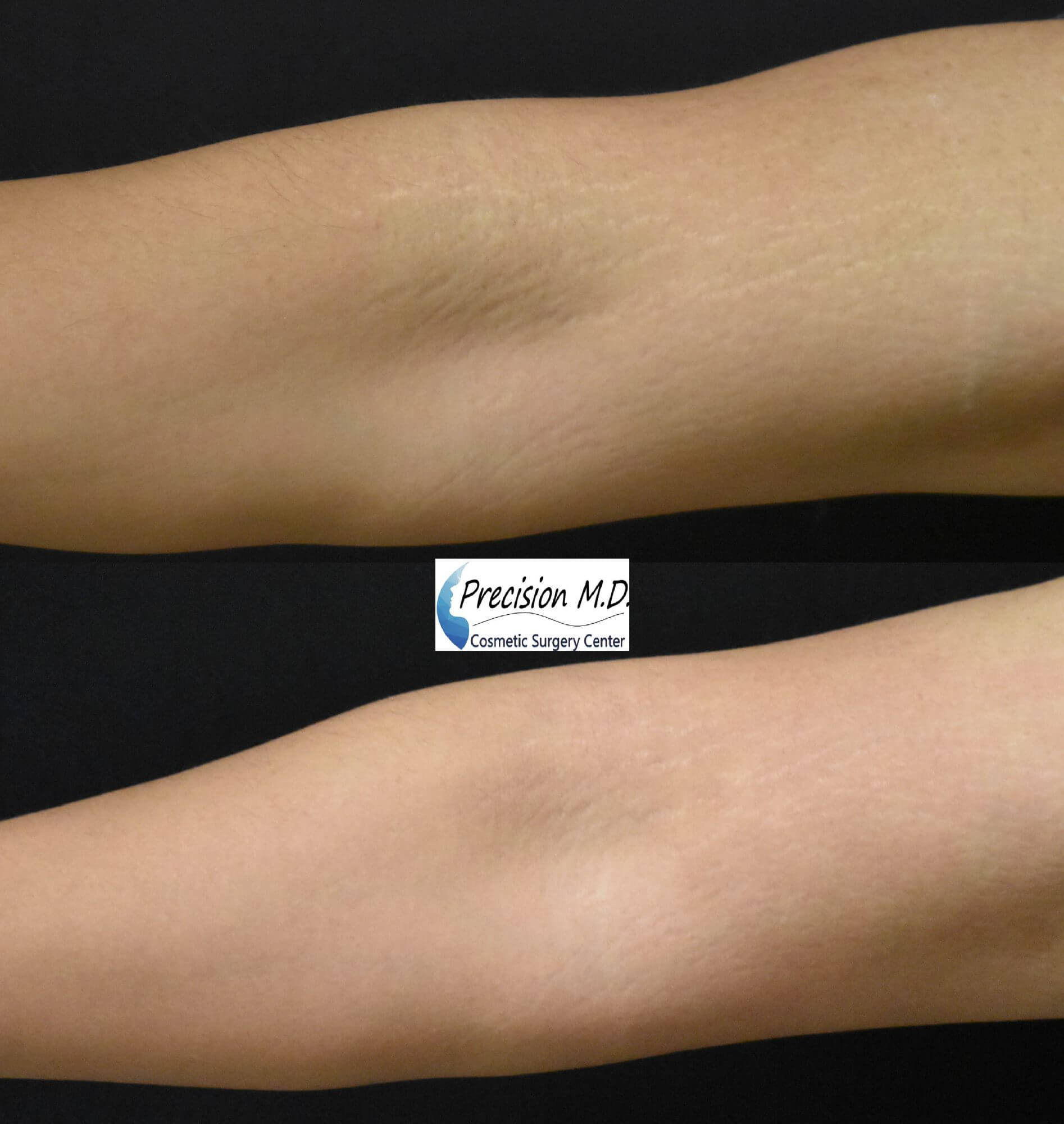 *There is no guarantee of specific results and the results can vary.
Am I a Candidate for Laser Stretch Mark Removal?
You may be a candidate for laser stretch mark removal if you are in good health and worried about stretch marks on any part of your body.
During your consultation, your aesthetician will review your medical history, evaluate your concerns, and determine your candidacy for the procedure. It is best to have the treatment when you are finished with childbirth to make the results last longer.
Good candidates should also be close to their ideal weight and have realistic expectations of the outcome of the procedure.
How Is Laser Stretch Mark Removal Performed?
The ProFractional™ Laser Resurfacing treatment addresses stretch marks through the use of both ablative and non-ablative wavelengths to remodel collagen.
This technology delivers deep dermal rejuvenation by targeting specific layers within the skin for improved overall tone and texture. With multiple settings, the treatment can be safely custom-tailored to each patient.
Most patients require a series of at least three treatment sessions to remove stretch marks.
What Is Recovery Like After Stretch Mark Removal?
Immediately after your treatment, you will experience redness and tenderness in the treated area. You will notice a significant reduction in the number and size of the stretch marks once the redness has gone down — this usually occurs after two to three days.
You will also realize a more even skin tone and less scarring in the treated area.
You might have to go back for two more treatments, scheduled several weeks apart to restore your skin tone and fully eradicate the stretch marks.
After treatment, avoid exposing the skin to the sun or extreme weather conditions. Patients are also advised to avoid lotions or scented creams until the skin has completely healed or when your provider advises you to do so.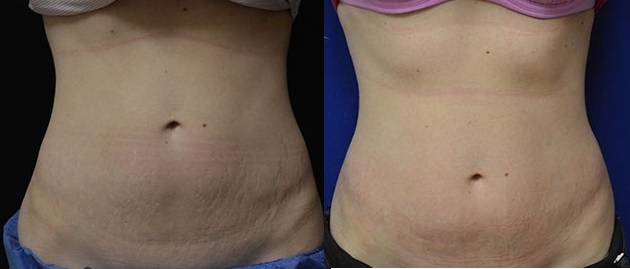 *There is no guarantee of specific results and the results can vary.
What Results Can I Expect From the Stretch Mark Removal Procedure?
You will enjoy fresher and smoother-looking skin following your stretch mark removal. Ensure you take good care of your skin to make the results last longer.
Keep hydrated by drinking a lot of water and use sun protection whenever you step out of the house. Also, exercise regularly to keep the skin firm and strong.
Remember, your skin is alive and the largest organ in your body. It needs proper nourishment to remain healthy.
Stretch mark lotions do not remove the stretch marks but applying nutrient-rich and hydrating creams after healing keeps the results more permanent.
Contact Us
Are You Interested in Laser Stretch Mark Removal in Sacramento, CA?
Have you recently had a baby and are worried about stretch marks on your abdomen, legs, and arms? 
Sometimes you can get stretch marks even without pregnancy, and when they become an eyesore or affect your quality of life, do not hesitate to reach out to us. We have many years of experience helping people get rid of unsightly stretch marks.
Reach out to us, and we will book a consultation meeting to evaluate your concerns and advise you on the way forward. Get in touch with us at 916-691-6666 or use our online form to submit your details.