Laser Stretch Mark Removal in Sacramento
Precision M.D. Cosmetic Surgery Center. Treatments for Your Specific Skin Concerns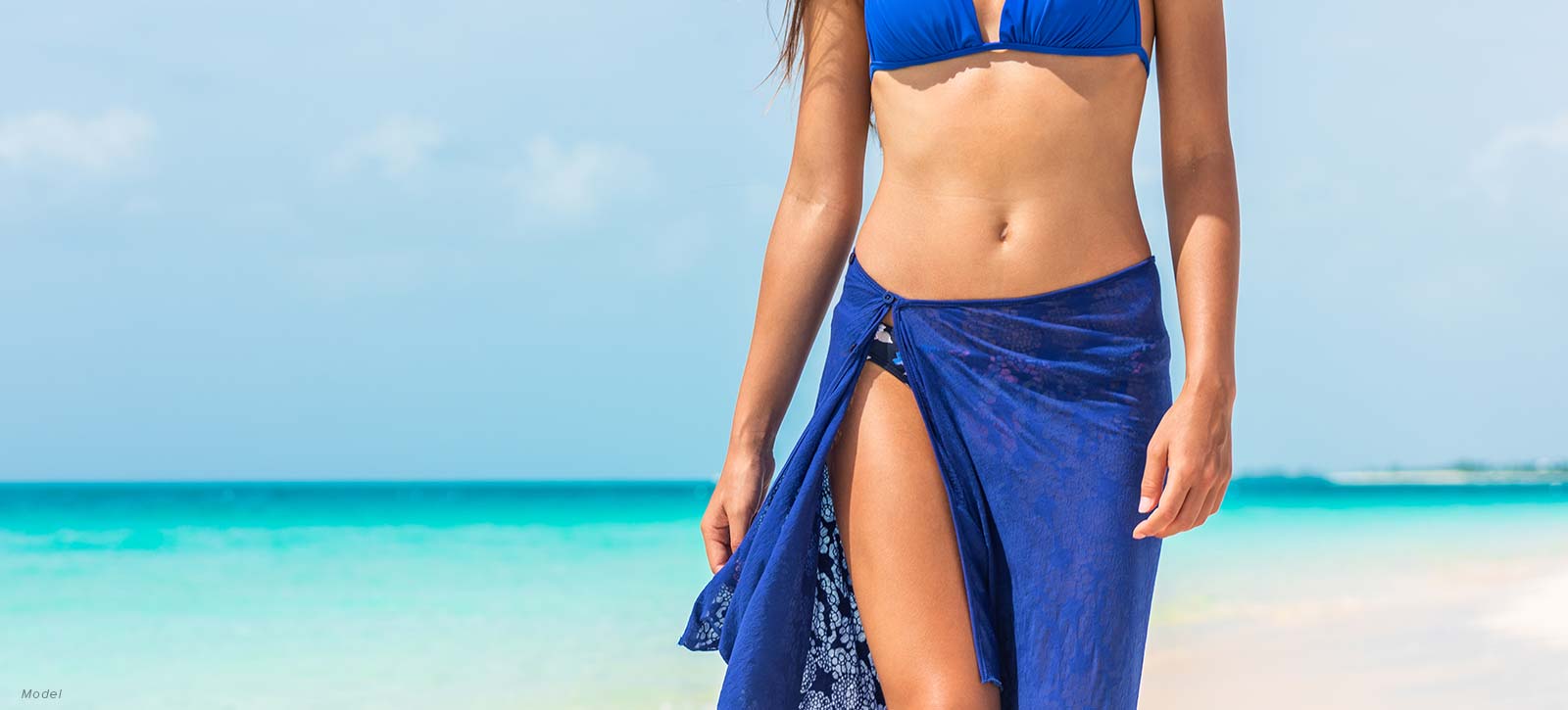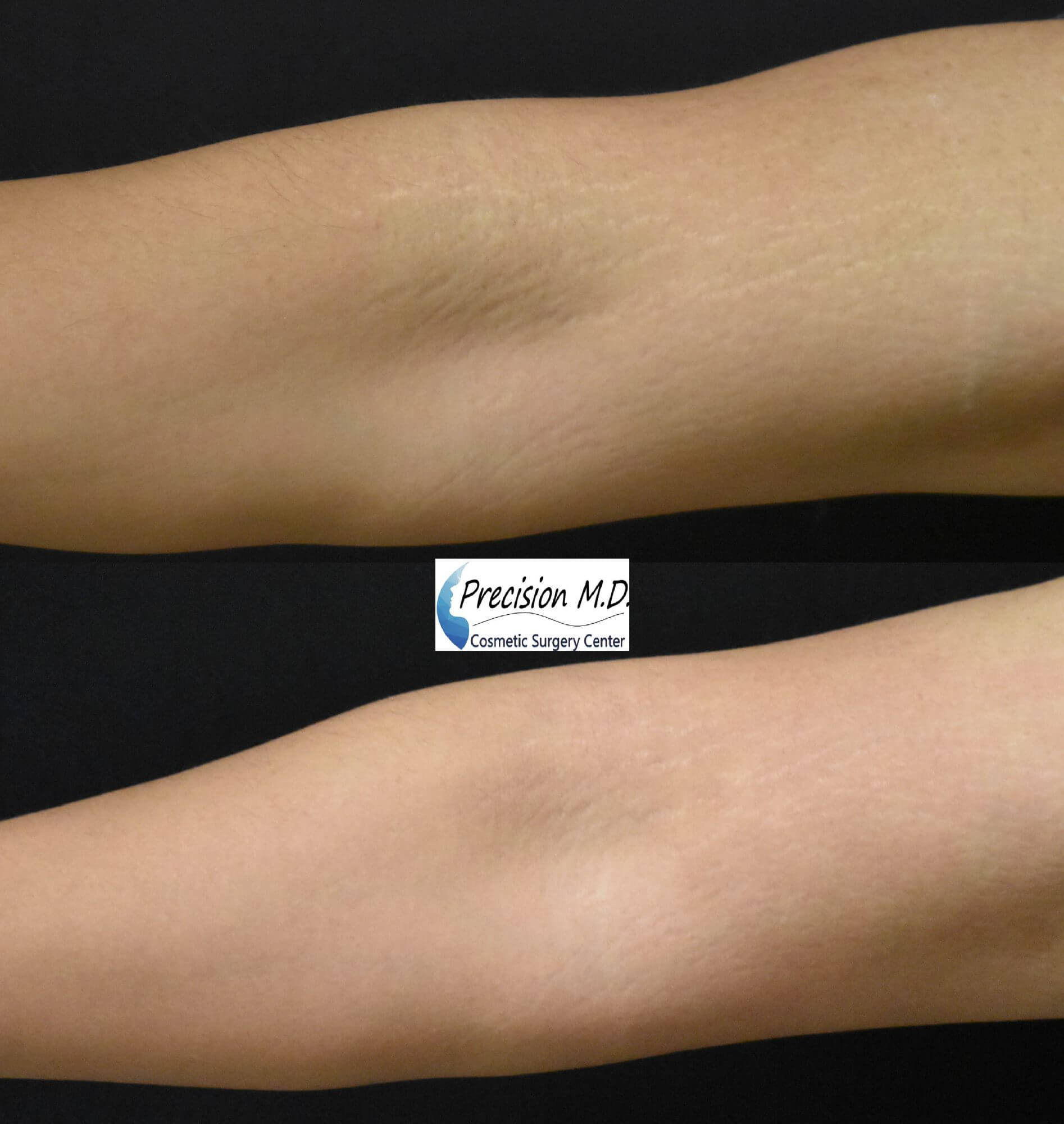 *There is no guarantee of specific results and the results can vary.
What Causes Stretch Marks?
Stretch marks occur when your body grows faster than your skin. Most often, this happens during pregnancy when a swollen belly quickly outpaces the growth of skin. The elastic fibers just beneath the skin break, causing unsightly stretch marks. Most women experience stretch marks on their belly, but they can also show up on thighs, buttocks and upper arms.
Around 90% of women will get stretch marks around the sixth or seventh month of pregnancy. Lighter complexion women develop pinkish stretch marks, while darker skinned women develop marks that are lighter than their skin tone.
Genetics: Genetics play a big role in whether or not you will get stretch marks. If your mother had stretch marks, for instance, you are more likely to get them.
Weight Gain: Significant weight gain and weight loss causes your skin to stretch as your weight fluctuates.
Why Stretch Mark Removal is So Difficult
Unfortunately, there is no way to prevent stretch marks. Don't be fooled by creams and lotions out on the market – they don't work. However, you can help to decrease the severity of your stretch marks by keeping your skin moisturized. The more moisture you skin contains, the more "give" it will have during pregnancy.
While some women are fortunate enough to have skin that rebounds quickly, most women find that their skin is forever marked. The best time to treat stretch marks, however, is while they're still new and reddish in color. The HALO laser at Precision MD Cosmetic Surgery Spa is powerful, less painful, and has very limited downtime.
Stretch Mark Treatment Options
Stretch mark treatment options include laser treatments, plastic surgery in the form of the tummy tuck or abdominoplasty, and to lesser extents, chemical peels and microdermabrasion. Laser stretch mark removal is low-risk, low downtime, and highly effective in most cases. A tummy tuck may rid a patient of stretch marks local to the belly, but it cannot treat marks elsewhere on the body. It is also highly invasive, and very costly. Chemical peels and microdermabrasion are simply far less effective in the treatment of stretch marks than the HALO laser.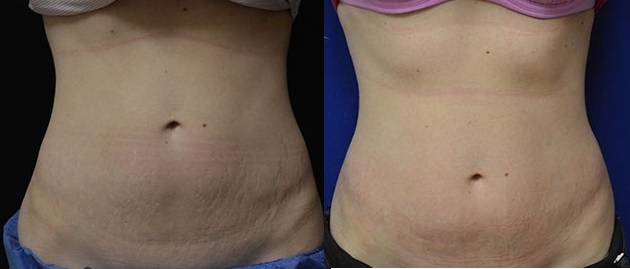 *There is no guarantee of specific results and the results can vary.
What Is HALO™ Laser Stretch Mark Removal Treatment?
HALO™ is a hybrid fractional laser that uses both ablative and non-ablative technology. It features an innovative cooling mechanism to keep you more comfortable. Best of all, the procedure requires no downtime.
It is impossible to say how many treatments you might need without looking at the severity of your stretch marks. On average, however, most women need around 3 treatments for best results spaced several weeks apart.
Contact
Laser Stretch Mark Removal with Precision M.D.
Precision M.D. Cosmetic Surgery Center offers stretch mark removal treatments with the Halo™ laser – the most advanced, non-invasive technology for stretch mark removal in the greater Sacramento, California area. Contact Precision M.D. today to learn more about what the HALO™ laser can do for you.