3 Minute Read:
Hot summer months can wreak havoc on your skin: sunburns can leave you red and peeling, excessive heat increases sweating, which can clog your pores, and even prolonged exposure to air conditioning can leave your skin feeling dry and congested.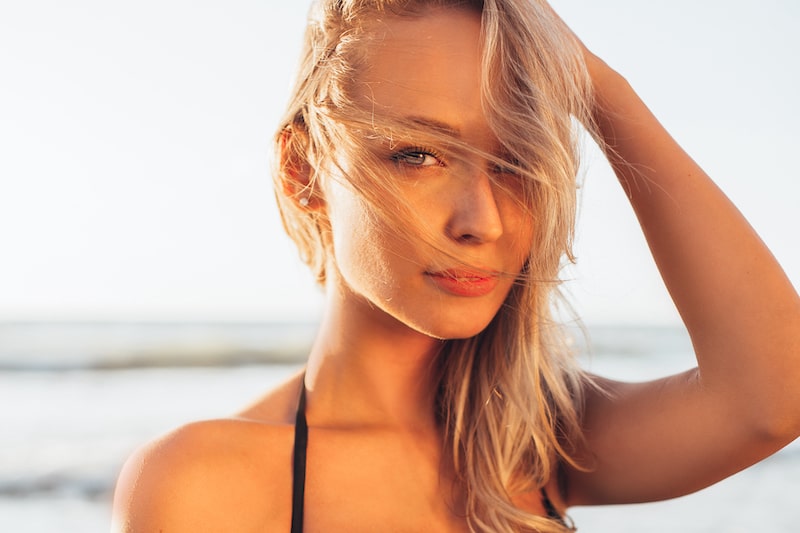 HydraFacial® treatments combat multiple skin concerns in one session for overall improvement in skin tone, texture, and hydration.
What Is a HydraFacial®?
The HydraFacial® is a multi-step system that cleanses, removes impurities, and hydrates for refreshed, glowing skin.
With patented vortex-fusion technology, your facial specialist can alternate different hydro peel tips for specific uses: to loosen and detract debris, deliver hydration, and infuse skin with antioxidants.
Step 1: Cleanse
Your HydraFacialist will deeply cleanse your skin, removing surface impurities and oils. Next, your skin will be exfoliated with a gentle chemical peel to uncover a new layer of skin and encourage cell regeneration.
Step 2: Extract
Dirt, impurities, and oil will be removed using a gentle suctioning tip. This step is essential for those who suffer from acne, clogged pores, or congested skin. The HydraFacial® device painlessly removes all debris for cleaner, clearer skin.
Next, serums are applied and delivered directly to the skin by a specialized device tip; you can modify your treatment based on your needs, as your specialist can customize an infusion mix of nutrient-rich serums to promote hydration, wellness, and elasticity.
Step 3: Hydrate
The HydraFacial® promotes skin health by boosting moisture for glowing, radiant skin. The final step involves applying powerful antioxidants and peptides to protect your skin from environmental factors and free radicals while protecting the skin barrier.
The Benefits of HydraFacial®
Anyone can benefit from HydraFacial®. The gentle, hydrating formulas cleanse, tone, and regulate the skin for glowing rejuvenation.
HydraFacial® can benefit you if you have these skin concerns:
Fine lines and wrinkles
Elasticity and firmness
Hydration
Congestion and acne
Dark spots and redness
Pigmentation
Large pores
The vortex technology reaches deeper into the pores than manual extractions, with less risk of damage to the skin.
Additionally, your HydraFacial® is completely customized to your needs. During your initial consultation with your skin specialist, you can discuss your skin concerns and overall goals with the treatment.
Most patients report seeing instant HydraFacial® results with improvement over time. No matter your needs, you can expect to leave your appointment with more hydrated, glowing skin.
Your Sacramento Skin Specialists for Summer — and Beyond
Summer offers plenty of opportunities for damage to the skin, so take care to prevent future issues. With a HydraFacial® from Precision M.D. Cosmetic Surgery Center, you can cleanse, purify, and restore lost moisture for radiant, healthy skin.
Adding a HydraFacial® to your regular skin maintenance regimen can improve the look of fine lines and wrinkles, resurface the skin's texture and tone, and restore youthful radiance.
Other procedures you can pair with your HydraFacial® for full face and body rejuvenation include:
Precision M.D. Cosmetic Surgery Center offers a wide range of non-surgical options to help you look and feel your best during summer and beyond.
Interested in Learning More About the HydraFacial® in Sacramento, CA?
Precision M.D. Cosmetic Surgery is proud to offer multiple non-surgical options for your aesthetic goals, including injectable fillers and CoolSculpting®. Our highly trained medical professionals will answer any questions you have and create treatment plans tailored exactly to your needs.
If you would like to schedule a consultation, call us today at (916) 691-6666 or fill out our online contact form.