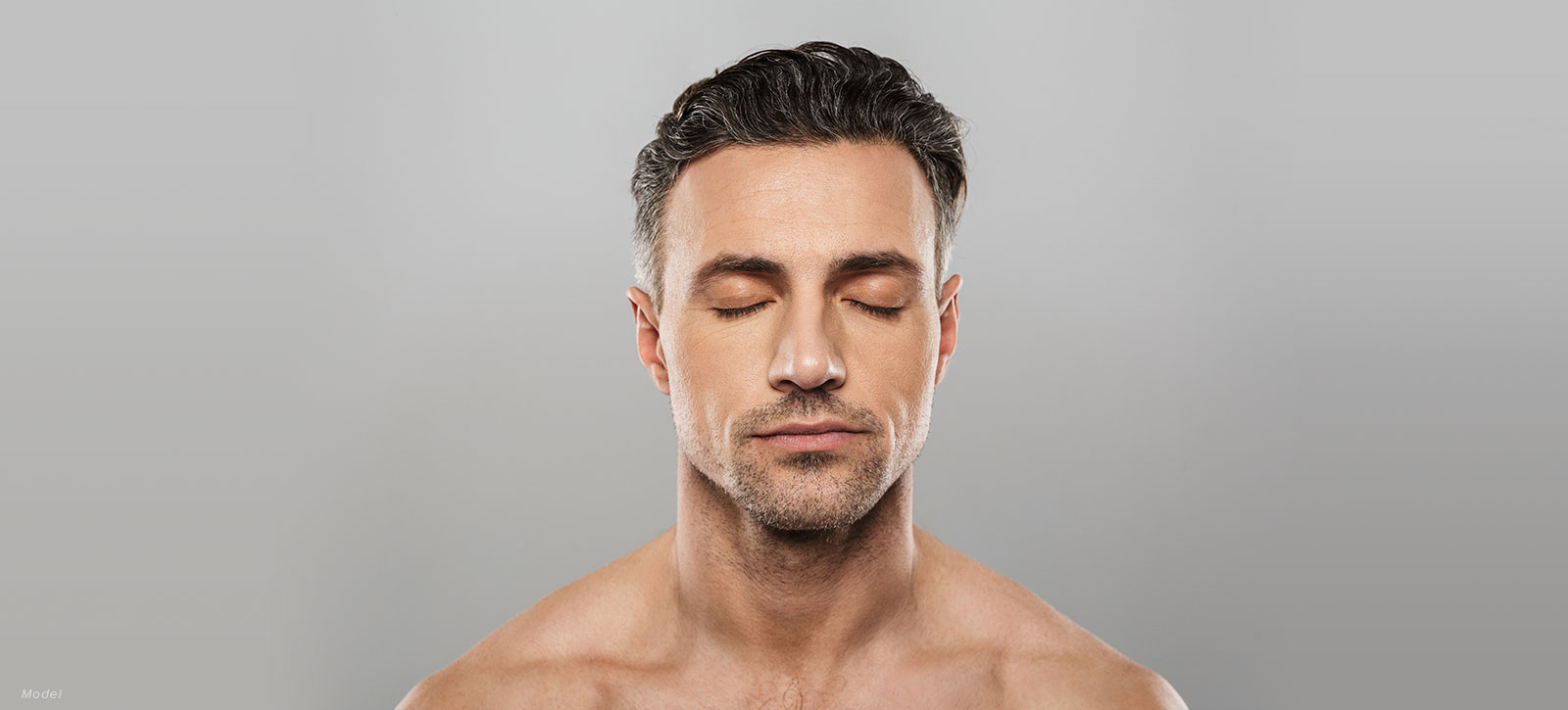 ACell + PRP injections with little to no downtime
Hair loss can cause men and women to feel self-conscious and embarrassed about their appearance. While they may try to cover their thinning hair or balding head with hats, scarves, or other headwear, it does not provide a solution to the problem.
Thankfully, there are non-surgical cosmetic treatments that can help reduce hair loss, strengthen remaining hair, and even regrow hair. One of these treatments is PRP injection therapy.
This treatment combines two trusted therapies to help men and women with a genetic predisposition to hair loss. After your treatment, you'll no longer want to hide your head from sight. Instead, you'll hopefully be able to feel more confident and comfortable with the way you look.
ACell + PRP injections with little to no downtime
Am I a Candidate for PRP Hair Loss Treatment
---
The PRP injectable hair loss treatment can help stop hair loss as well as increase hair growth on the scalp and face (scarred eyebrows and facial hair).
Candidates for this non-surgical, minimally invasive treatment are men with male-pattern baldness and women with female-pattern hair loss.
At your consultation at Precision M.D. Cosmetic Surgery Center, your plastic surgeon will evaluate your hair condition to confirm that PRP is the right treatment choice for you. Ideal candidates do not smoke, are in good general health, and have realistic expectations for their results.
What Is PRP?
PRP is derived from a concentrated form of your own blood, which stimulates the stem cells in your hair follicles.
What Can You Expect for Your Hair Restoration Treatment?
For your PRP treatment, your provider will draw your blood and isolate the platelet-rich plasma from your blood.
You will be given local anesthesia so that you will not feel any pain or discomfort during the treatment session. After the anesthesia is administered, your provider will inject the plasma into several places on your scalp (or treatment area). This plasma stimulates the stem cells in dormant follicles and acts as an antidote to help prevent future hair loss.
This non-surgical treatment generally takes about one hour to complete, which means that you can have this performed over your lunch break. Most patients require about three to six treatments of PRP.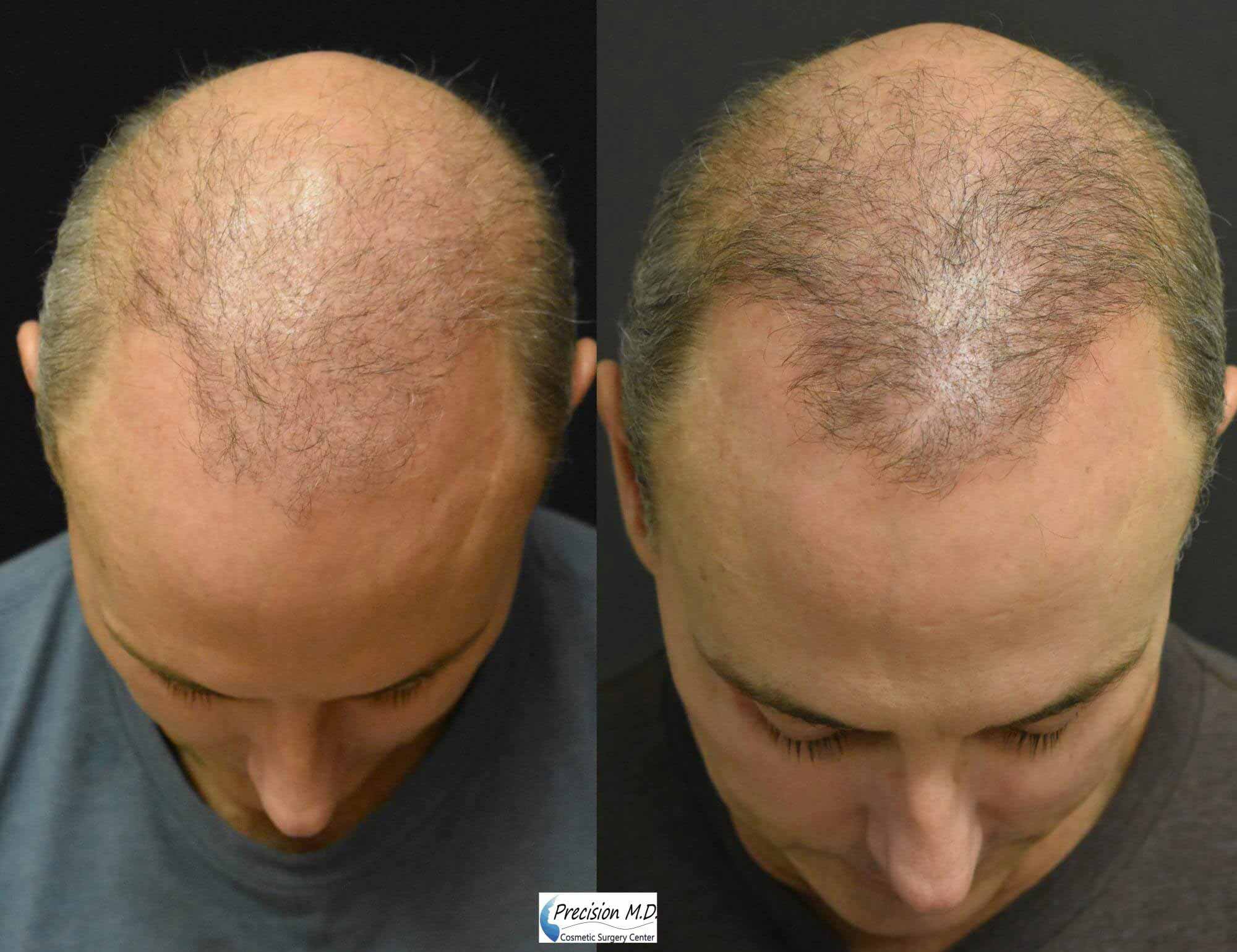 *There is no guarantee of specific results and the results can vary.
What Is Recovery Like for PRP Injectable Treatments?
Besides helping you stop hair loss and even regrow hair, one of the best parts of your PRP treatment is that there is little to no downtime required. This means that you will be able to return to work immediately after your treatment session.
You may feel some soreness in the injection sites, and you may experience some swelling and redness in the area, but these side effects usually subside within the first day or two. Any discomfort can be mediated with pain medication.
Lastly, it is important to stay away from direct sun exposure for the first week after your treatment.
What Results Can I Expect From My PRP Treatment?
---
It generally takes four to six months for your PRP results to become evident. This is because the dormant hair follicles need time to regenerate and strengthen. Over the next 12 to 15 months, your hair will become thicker and stronger, and new hair can begin to grow.
While the results from PRP hair loss treatments are not permanent, they can last several years before requiring additional treatments.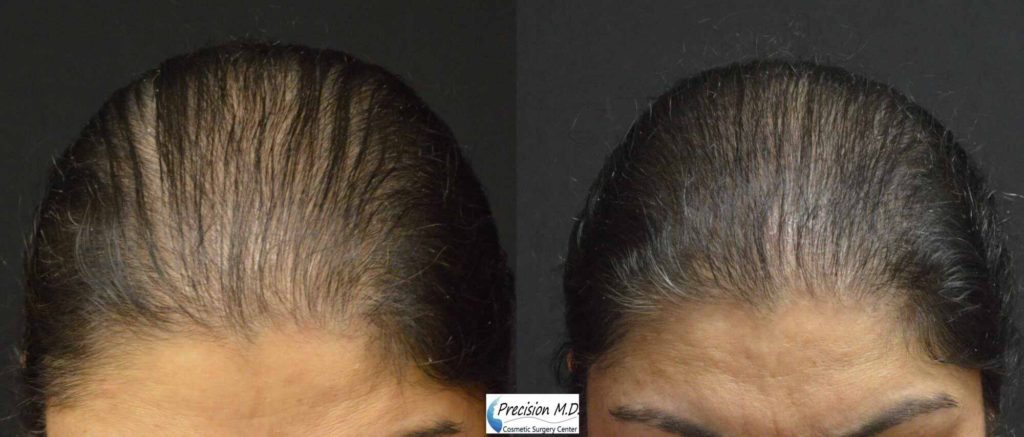 *There is no guarantee of specific results and the results can vary.
Contact
Interested in Learning More?
If you live near Elk Grove, California, and would like to know more about how to correct your genetic hair loss, then give us a call today at (916) 691-6666 or use our online contact form to schedule a consultation. At Precision M.D. Cosmetic Surgery Center, we look forward to helping you look and feel the way you've always wanted.