Juvéderm Voluma in Sacramento
Precision M.D. Cosmetic Surgery Center. Treatments for Your Specific Skin Concerns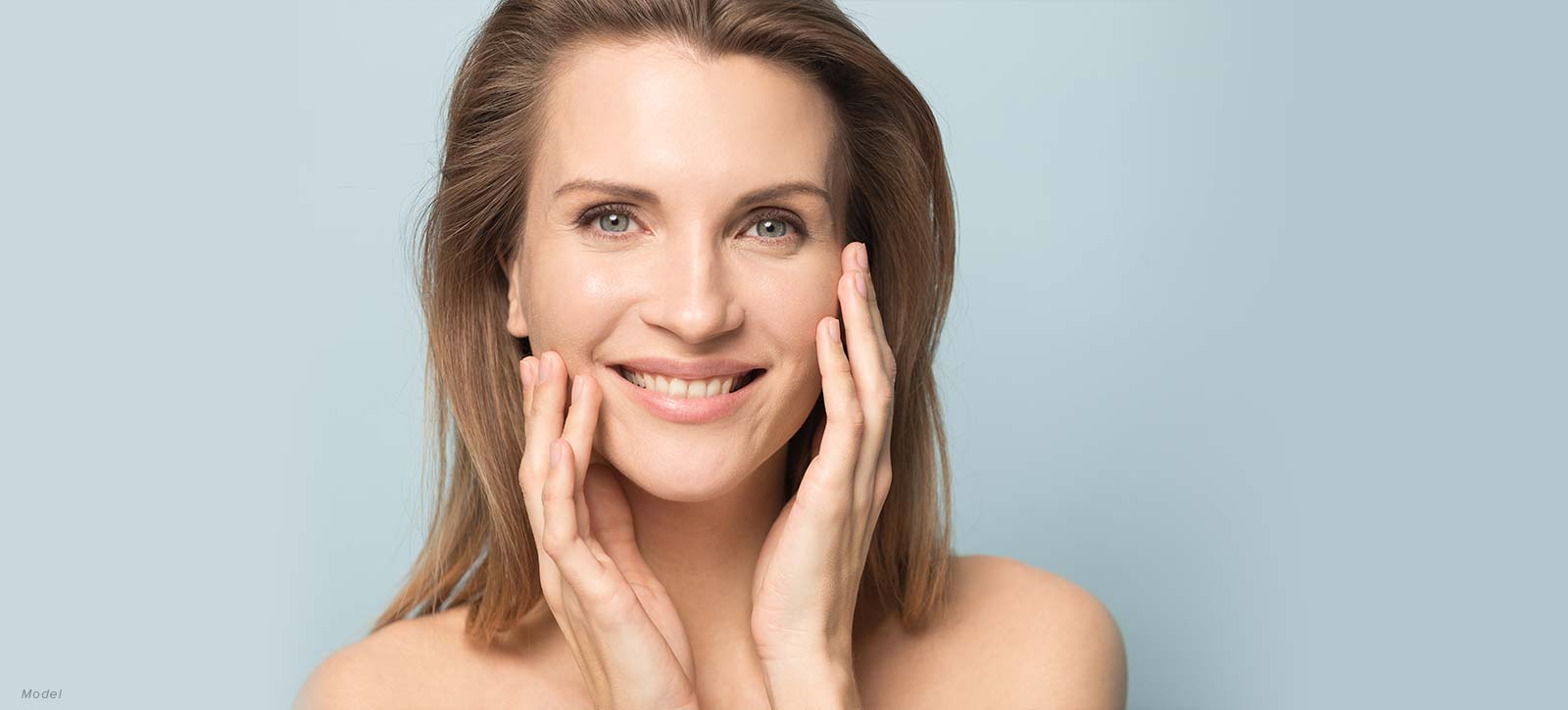 Restore volume to the cheeks for a more youthful appearance
Juvéderm® Voluma™ in Sacramento
Precision M.D. Cosmetic Surgery Center is now proud to offer JUVÉDERM® VOLUMA™. JUVÉDERM® VOLUMA™ is primarily used to restore volume to the cheeks, reducing drooping skin and producing a more youthful appearance.
What is Juvéderm® Voluma™?
JUVÉDERM® VOLUMA™ is a specialized facial filler developed especially for bringing volume back to the midface and cheeks. It is created from hyaluronic acid (HA), a substance that binds water to cells, restoring rejuvenating moisture to the skin. HA occurs in the body naturally, so it is a safe option.
Restore volume to the cheeks for a more youthful appearance
How is Voluma™ Different from Other Injectables?
---
The gaunt, hollow cheeks of facial aging are caused by loss of midface volume. Some cases are more severe than others, but any hollowing can change one's facial appearance significantly. It can make your facial expressions look much different and it can also have the unfortunate effect of reducing the appearance of your cheekbones and their definition. Restoring cheek volume is the antidote to these woes, providing a non-surgical lift and a more youthful appearance.
JUVÉDERM® VOLUMA™ is the first FDA-approved filler created specifically to restore midface volume and cure hollow cheeks. It is a hyaluronic acid filler, unlike many other injectables, and also has lidocaine in it to ensure a more comfortable experience. Like all HA fillers, JUVÉDERM® VOLUMA™ is made from a substance that occurs naturally in human skin. VOLUMA™ resists degradation in the body quite well, and can last up to 2 years in the body, almost twice as long as other cheek fillers. Even better, a skilled physician can shape and contour VOLUMA™ after injection.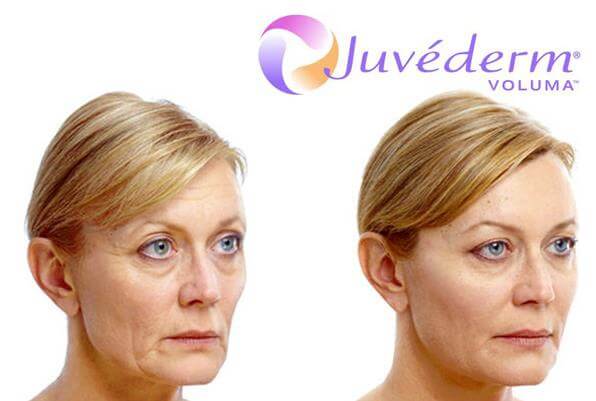 *There is no guarantee of specific results and the results can vary.
How Does Voluma™ Work?
Your body naturally produces Hyaluronic Acid, or HA. As you age, you start to lose HA, which causes your skin to lose structure and volume. JUVÉDERM® is a gel that is injected into the cheek to correct volume loss. Once injected, results are instant – you will see a subtle lift that will help restore the contour of your face.
Is Voluma™ Right for Me?
You will see your results from the JUVÉDERM® VOLUMA™ treatment right away, and they can last for up to two years. How long the results last depends on how fast your body breaks down the filler, the technique of the person administering your injections, and the place you're getting treated. Most patients get right back to their normal activities with no break at all. Some patients may experience mild bruising or swelling, but this is typically minimal and improves quickly.
Contact
Voluma at Precision MD
Curious to find out whether VOLUMA™ might be right for you? The staff at Precision MD has experience with this and many other fillers, and he can walk you through your array of options. Contact us for your consultation and get all of the details in person.