JUVÉDERM® VOLUMA® XC in Sacramento, CA
Precision M.D. Cosmetic Surgery Center. Treatments for Your Specific Skin Concerns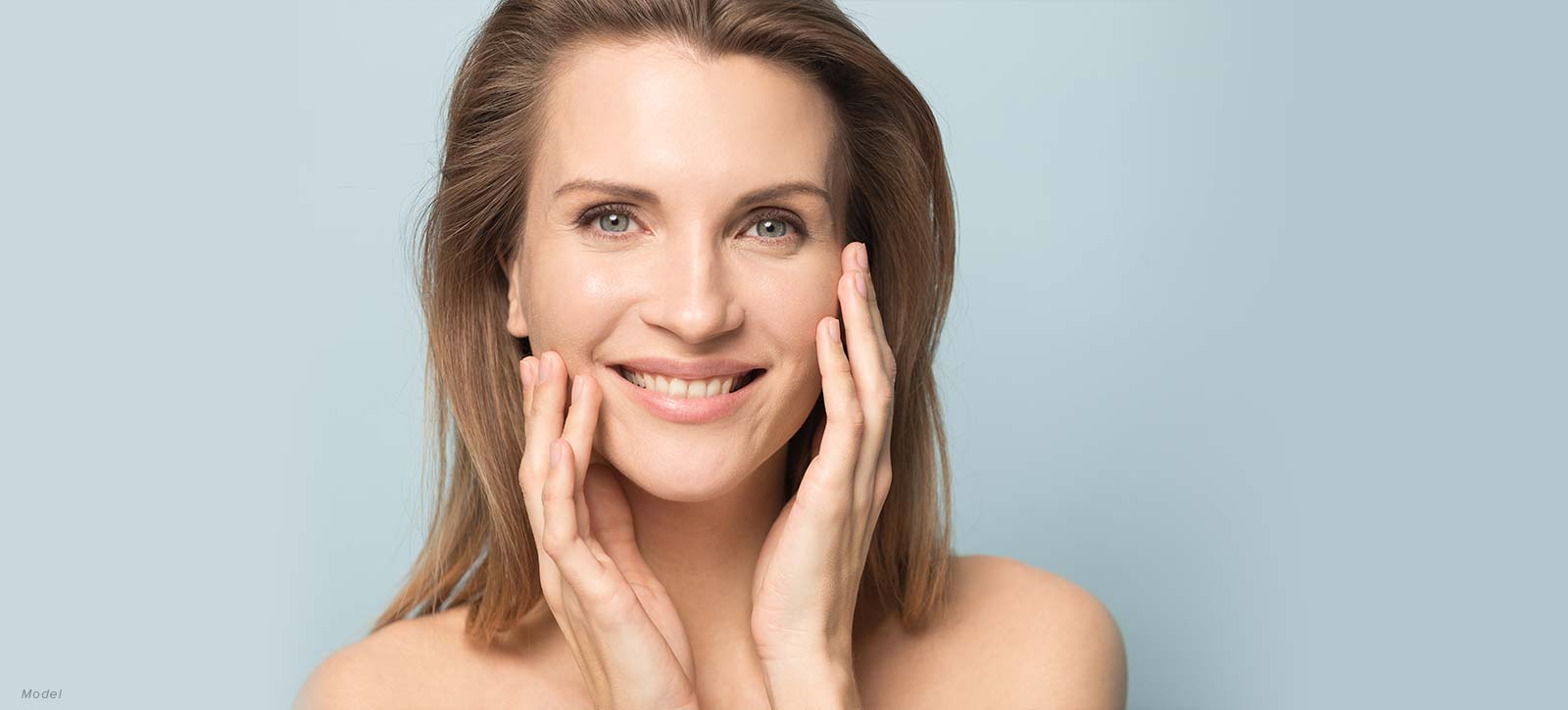 Restore volume to the cheeks for a more youthful appearance
As we age, our facial skin can lose the volume it once had, causing our faces to look thin, gaunt, and much older than we are. This volume loss often occurs under the eyes, around the mouth, and in the cheeks. If you struggle with volume loss in the face, it goes without saying that this cosmetic issue can cause you to feel self-conscious and embarrassed about the look and feel of your skin.
The good news is that dermal fillers can help restore lost volume in your face, and one of the most trusted brand names in dermal fillers is JUVÉDERM®. While the JUVÉDERM® line of fillers can help address issues in various areas of your face, JUVÉDERM® VOLUMA® XC is the first and only FDA-approved dermal filler to help add volume and correct issues specifically in the cheeks. Not only is JUVÉDERM® VOLUMA® XC safe and effective, but you can look forward to experiencing long-term results with this revolutionary filler. 
JUVÉDERM® VOLUMA® XC is a non-invasive injectable filler that uses hyaluronic acid (HA) to help increase volume in the midface and cheeks. Hyaluronic acid is found naturally in the body, so you know that it is safe. HA works by attracting and retaining moisture to restore volume to the treated area(s) and hydrate your skin to keep it looking and feeling as supple and healthy as you want.
Restore volume to the cheeks for a more youthful appearance
Am I a Candidate for JUVÉDERM® VOLUMA® XC?
---
JUVÉDERM® VOLUMA® XC is an effective cosmetic treatment for men and women who are experiencing volume loss in the cheeks. Optimal candidates are non-smoking patients, who are in good general health and have realistic expectations for their results.
If you think that JUVÉDERM® VOLUMA® XC may be able to help you, please schedule your consultation at Precision M.D. Cosmetic Surgery Center today. At your JUVÉDERM® VOLUMA® XC consultation, your provider will evaluate your condition to determine if JUVÉDERM VOLUMA® XC is the right treatment for you.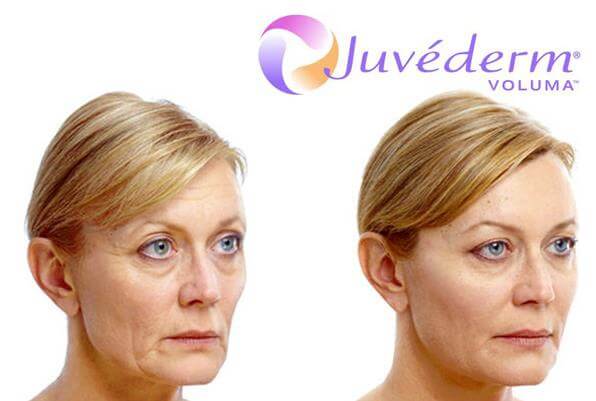 *There is no guarantee of specific results and the results can vary.
How Is the JUVÉDERM® VOLUMA® XC Treatment Performed?
Like all dermal fillers, JUVÉDERM® VOLUMA® XC is an injectable treatment. Most patients experience little to no pain during the treatment, which can be completed in as little as 20 minutes. Besides the stunning results that patients can achieve from this injectable treatment, only one treatment session is required to achieve optimal results.
Before your treatment, a topical anesthetic ointment will be applied to the treatment area. Once the skin is numb, your provider will inject the JUVÉDERM® VOLUMA® XC gel solution directly into the skin. These injections tend to be deeper than those of other dermal fillers, which allows the HA to work at the root of the issue.
In addition to retaining moisture in the skin, JUVÉDERM® VOLUMA® XC injections help to stimulate collagen production. This is important because collagen is responsible for the health and strength of your skin. Once the injections have been made, you will be able to enjoy your life with more voluminous cheeks.
What Can I Expect for My Recovery?
One of the best parts of JUVÉDERM® VOLUMA® XC is that there is no downtime associated with the treatment. This means that you will be able to return to work and your normal, daily activities immediately following your session.
After your JUVÉDERM® VOLUMA® XC injection treatment, you may experience some redness, bruising, and swelling in the injection sites. These side effects should dissipate within a week. It is important that you stay out of direct sunlight and make sure to wear sunscreen of SPF30 or higher over the next two weeks.
What Will My JUVÉDERM® VOLUMA® XC Results Be?
While you will be able to see some immediate improvement to the volume in your cheeks and midface after your JUVÉDERM® VOLUMA® XC treatment, it can take two to three weeks for your results to become final.
Not only can your JUVÉDERM® VOLUMA® XC treatment give you stunning and restorative results, but these results can last up to two years, which is much longer than many other dermal fillers. After this time, you can have maintenance injection treatments to continue looking and feeling your best. You can also help prolong your results by wearing sunscreen when outside and maintain a healthy lifestyle (diet and exercise) as well as a good skin care routine.
Contact
Interested in Learning More?
If you live in the Elk Grove or Sacramento, California, areas and want to revitalize the appearance of your cheeks, give us a call at (916) 691-6666 or fill out our online form here. At Precision M.D. Cosmetic Surgery Center, we look forward to helping you look and feel younger and healthier than you have in years.