Laser Eyelid Lift Sacramento
Precision M.D. Cosmetic Surgery Center. Treatments for Your Specific Skin Concerns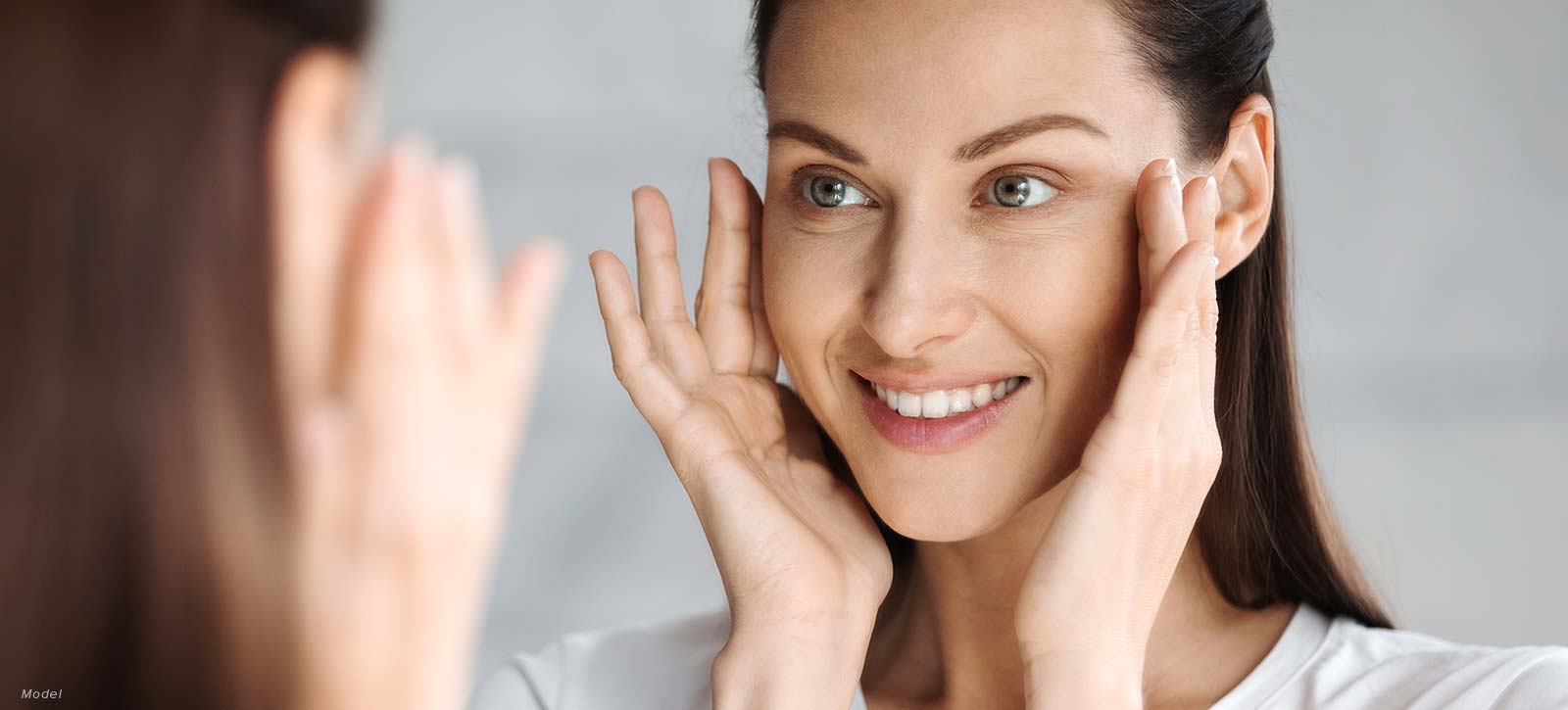 Non-invasive HALO™ laser treatment to lift your eyelids
Do you want to tighten and eliminate your droopy eyelids? Now you can with the incredible, non-invasive HALO™ laser – the only one of its kind in the greater Sacramento area! You can quickly lift your eyelids and remove excess skin and fat that causes puffiness.
The Procedure
Unlike traditional eyelid lift surgeries such as blepharoplasty that make incisions in the eyelid in order to remove excess skin and fat, the HALO™ laser eyelid lift is completely non-invasive. This new technology is based on the fact that advanced laser technologies can penetrate through the epidermis into the dermis with minimal impact, allowing you to completely recover in just days – not weeks.
Non-invasive HALO™ laser treatment to lift your eyelids

*There is no guarantee of specific results and the results can vary.
You will also benefit from the amazing skin resurfacing properties of the HALO™ laser.
Here's How:
The tightening of your eyelids is achieved by heating and ablating tissue. The laser reacts with the water in your skin, resulting in heat and tightening of the skin.
A typical treatment ablates about 10 to 33 percent of the skin and removes damaged collagen – one of the primary contributors to laxity.
The results are immediate, with minimal social downtime.
You will continue to notice tightening, texture, and tone improvements over the next several months.
One of the biggest advantages of the laser lift is that there are no incisions, and no scarring.
Downtime
Compared to traditional surgical eyelift surgeries, the non-invasive HALO™ laser treatment produces very minimal downtime. Many opt to undergo a single treatment session and enjoy beautiful, tight eyelids after just a few days of redness. During the same day of your treatment, you will experience red and puffy eyelids, but this quickly abates after just a few days.

Who Can Get This Procedure?
Anyone! The only requirement for the HALO™ laser eyelid lift is that you're unhappy with the appearance of your eye area. If you notice signs of aging, the HALO™ laser will tighten and lift your eyelids, producing glowing, gravity-defying eyes.
Can I wear makeup?
Yes, you can! However, if possible, we recommend that you keep your skin clean and use protective moisturizer to aid healing.