CoolSculpting® in Sacramento, CA
Precision M.D. Cosmetic Surgery Center. Treatments for Your Specific Skin Concerns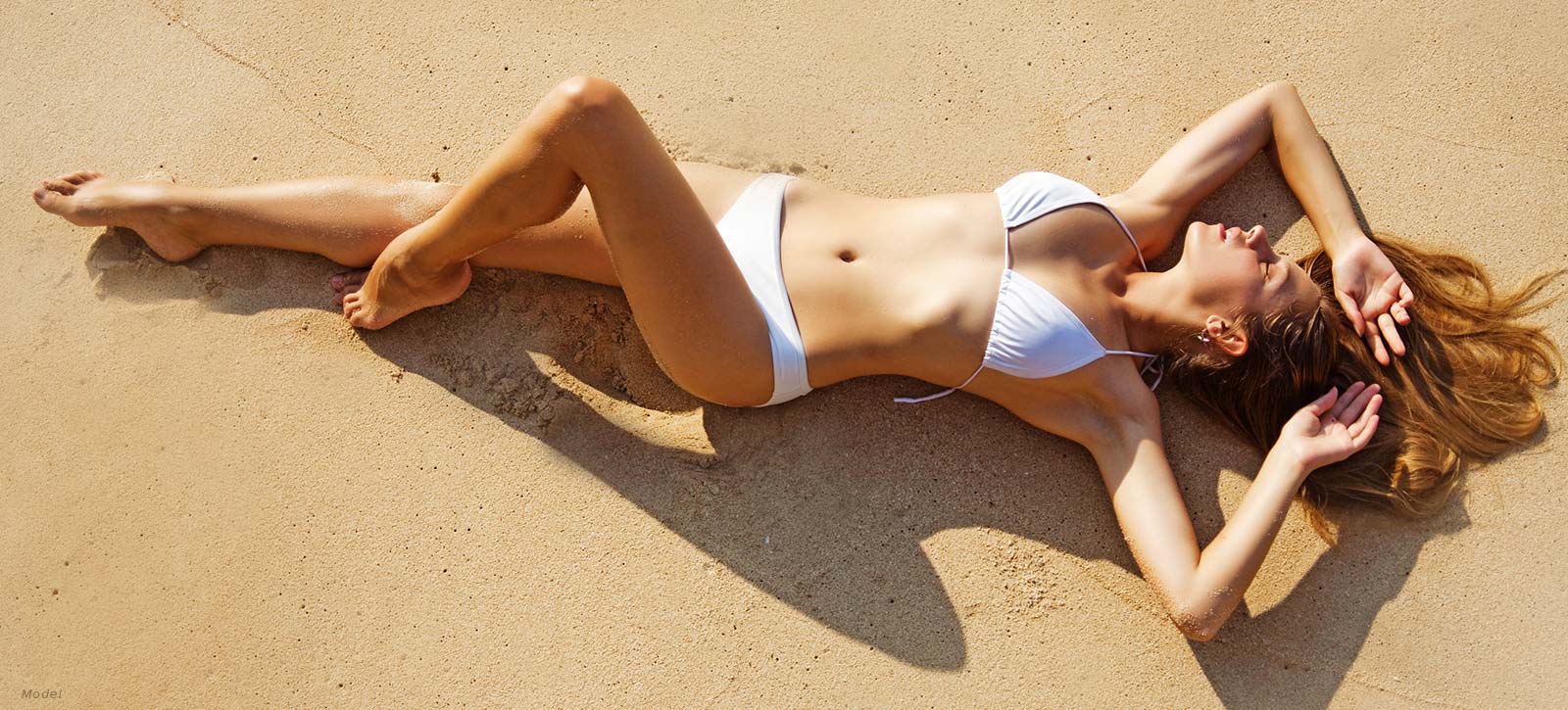 No Needles, No Surgery, No Downtime!
CoolSculpting® is a non-invasive, non-surgical fat-freezing procedure that uses innovative technology to contour the body and reduce or eliminate unwanted fat pockets. The treatment was initially approved by the U.S. Food and Drug Administration (FDA) in 2010 and has continued to see huge increases in popularity. Since 2010, CoolSculpting® treatments have increased by 823 percent.
Am I a Candidate for CoolSculpting®?
CoolSculpting® is the perfect solution for individuals that want to get rid of fat but aren't prepared to go under the knife or are unable to undergo surgery due to underlying medical conditions.
CoolSculpting® is the preferred method for men or women who are close to their ideal weight with stubborn fat pockets that diet and exercise will not get rid of. However, CoolSculpting® is not a solution for obesity.
If you have the following conditions, CoolSculpting® might not be the right treatment for you:
Cryoglobulinemia
Cold agglutinin disease
Paroxysmal cold hemoglobinuria (PCH)
Talk with your CoolSculpting® provider to better understand if you are the right candidate.
No Needles, No Surgery, No Downtime!
How Is CoolSculpting® Performed?
---
CoolSculpting® uses a process called cryolipolysis, which freezes the fat cells without harming the healthy cells. Two CoolSculpting® panels are attached to the treatment area to cool the fat to a freezing temperature. While the plates aren't cold enough to freeze your skin, they are cold enough to chill the fat cells just enough to trigger a process called apoptosis, or cell death. Because this cryolipolysis process selectively destroys fat cells without damaging surrounding tissue, CoolSculpting® does not require anesthesia (local or general).
Studies show that cryolipolysis reduces the fat in the treated fat pocket by as much as 25 percent.
Once the targeted fat cells are destroyed, your body will naturally excrete the dead cells out of the body via the liver within a few weeks of treatment.
The most popular areas for CoolSculpting® treatment include the:
Abdomen
Chin area (double chin)
Thighs (outer and inner)
Lower back
Hips (love handles)
Underneath the buttocks (banana roll)
Upper arms

*There is no guarantee of specific results and the results can vary.
What Is My CoolSculpting® Recovery Like?
There is little to no recovery time with CoolSculpting®. Most patients can go back to their normal activities immediately after the procedure.
Some individuals have previously mentioned experiencing minor redness or soreness, but, if necessary, this can be treated with over-the-counter pain medication. These minor, occasional symptoms will subside within a few days.
What Results Can I Expect From CoolSculpting®?
---
The average result from CoolSculpting® is up to a 25 percent fat reduction in the treated area. Patients leave with a more toned and sculpted physical appearance that lasts as long as the results are maintained. Unless additional weight is gained after the time of treatment, CoolSculpting® results should be permanent. That is because after the fat cells are destroyed, they should not come back. Of course, poor diet and exercise can cause the growth of the remaining fat cells in the treatment area and other regions of the body.
Most patients will require multiple CoolSculpting® treatments to achieve their desired results.
A study reported that approximately 82 percent of patients who underwent CoolSculpting® would recommend the procedure to a friend.


*There is no guarantee of specific results and the results can vary.
Contact Us
Interested in CoolSculpting® in Sacramento, CA?
Precision M.D. is a top Cosmetic Surgery Center in Sacramento, California. We offer a variety of cosmetic procedures, including CoolSculpting®. If you are ready to achieve your dream body without going under the knife, consider this quick, downtime-free treatment!
Schedule a consultation with one of our providers today to find out if CoolSculpting® will give you the results you want—book by calling us at (916) 691-6666 or filling out this online form.