Mole Removal in Sacramento, CA
Precision M.D. Cosmetic Surgery Center. Treatments for Your Specific Skin Concerns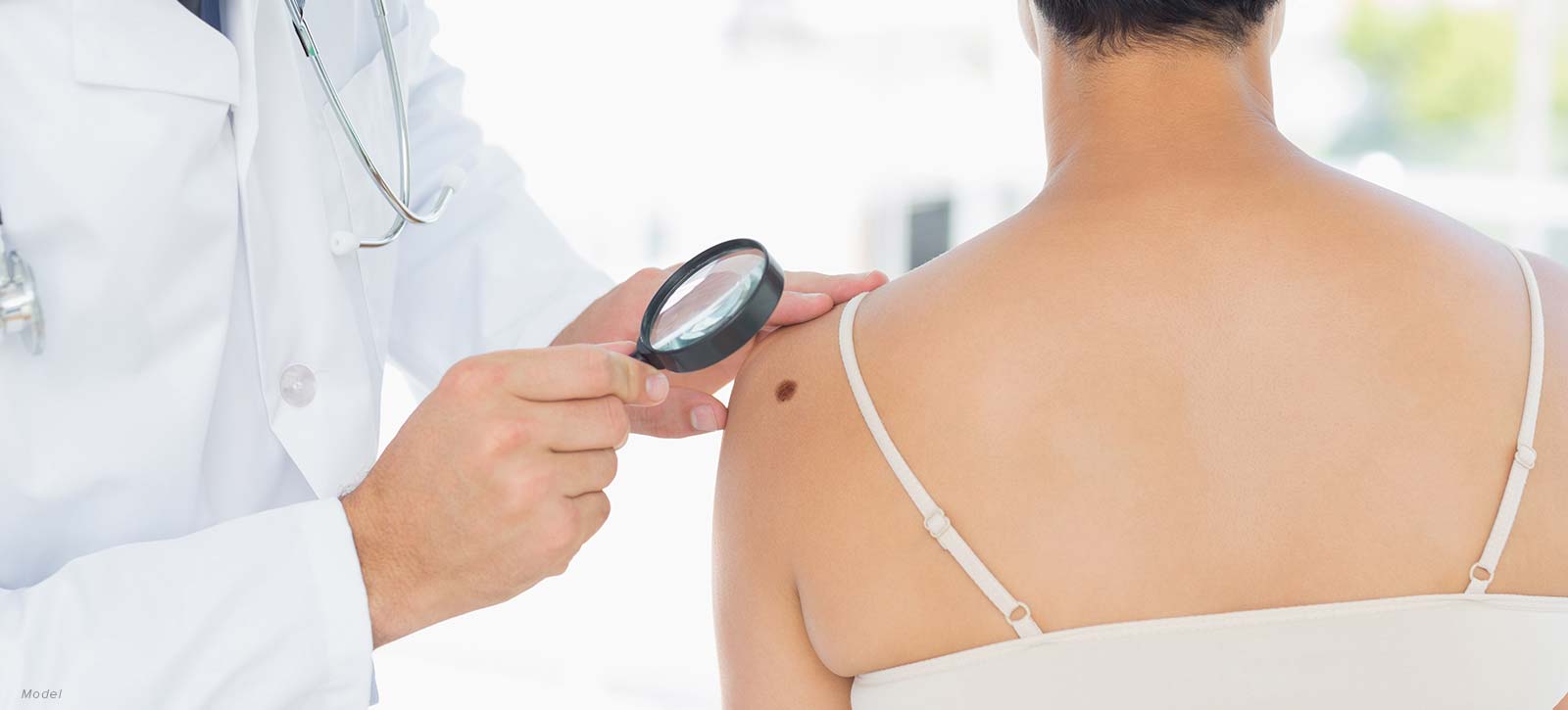 Moles are naturally occurring areas of dark pigmentation that are slightly raised. They can be present at birth or gradually appear anywhere on your skin. In some instances, they are coveted (what's known as a beauty spot), but, in others, they may be thoroughly unloved or even a health risk.
Though you can learn to live with your moles, you don't have to. And if you have fair skin or a history of skin cancer in your family, they need to be monitored for changes. Occasionally, changes in the appearance or size of a mole can indicate skin cancer.
Mole removal eliminates any anxiety about the appearance, location, or potential for cancer.
Who Is a Good Candidate for Mole Removal?
Anyone bothered by their moles for aesthetic or health reasons is a good candidate for mole removal. It helps if the patient is in good general health, but mole removal is a minor cosmetic procedure that involves minimal downtime or risk.
How Is Mole Removal Performed?
---
Cosmetic surgeons use different techniques for mole removal, depending on their size and type. Decisions about which kind to use will be made in your pre-op consultation.
A local anesthetic will be administered to dull any pain, and the mole will then be shaved off or removed by excision. If the excision is deep, stitches may be required.
When moles are removed, they are almost always examined for melanoma (skin cancer), and if the surgeon has suspicions, the mole material may be sent for a biopsy.
What Is Recovery From Mole Removal Like?
Recovery from mole removal is really more a question of healing, which can take a few days to a few weeks, depending on how complicated the procedure was and whether you have stitches.
While you are healing, it is important to keep the wound clean. You will be sent home with detailed instructions about changing bandages and the use of antibacterial cream.
Some doctors recommend light massage of the site as soon as it can be tolerated to lessen the thickness of scar tissue.
What Results Can Be Expected From Mole Removal?
Although some moles do grow back, the mole removal procedure tends to eradicate them. If the mole was large and needed stitches, there will likely be a small scar—be sure to ask the surgeon how to minimize its size and thickness. Most often, however, mole removal means you can kiss the mole goodbye forever.
Contact
Interested in Mole Removal in Sacramento, CA?
If you live in the greater Sacramento area and wonder if a mole removal procedure might be right for you, give Precision M.D. Cosmetic Surgery Center a call at (916) 691-6666. The friendly reception team there can answer all your questions and book you in for a consultation. You can also schedule online using our contact form.
Remember, if you don't like your moles, it is easy to get rid of them—and that can result in new confidence and peace of mind.