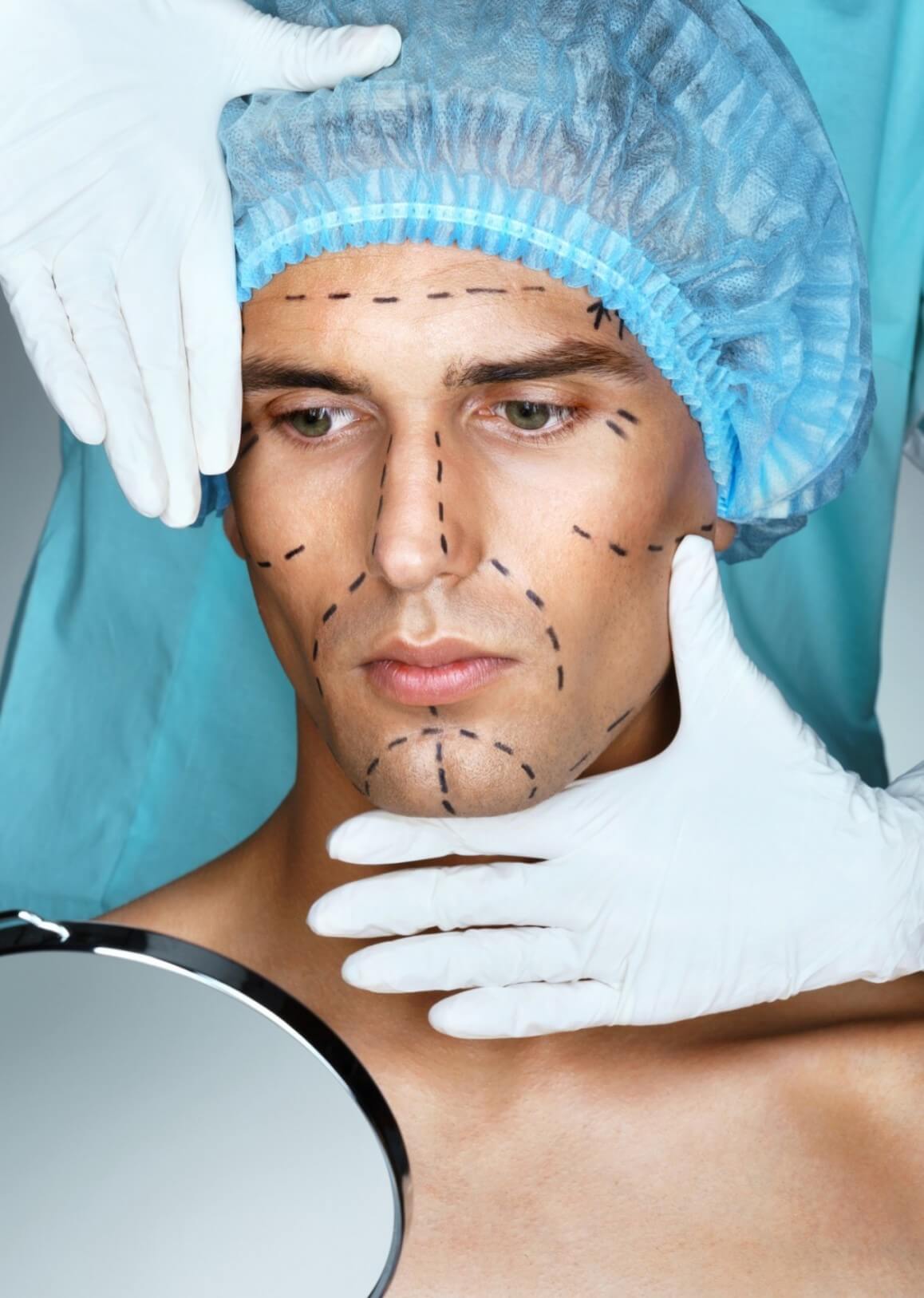 This blog was written by Changes Plastic Surgery, a comprehensive center focusing on aesthetic plastic surgery and skin care in San Diego, California.
Although many people get the idea that women are really the only people who can reap the psychological and physical benefits of plastic surgery, this is an old-fashioned idea that just isn't true. Cosmetic surgery for men has become increasingly popular, offering high-tech ways for men to pursue the masculine, more youthful look they're after. Men know, just as women do, that cosmetic surgery can enhance their career prospects and their social success, giving them a major boost in all aspects of their lives. In fact, it just makes sense that men would go after their goals and be aggressive with what they want and need out of life; why not acquire every possible advantage?
Male liposuction
In our modern world, the ideal male body shape is trim, ripped, and athletic, with that "V" shape created by broad shoulders, a muscular chest, a flat, strong abdomen, and a hip and thigh area that narrows. However, age makes that idea harder and harder to achieve, assuming it's easy to get there at all! As men age, even those who are very fit and active accumulate pockets of fat around the abdomen and the flanks, also known as the "love handles." Fatty deposits also build along the neck and chin, giving a softer looking, jowly appearance to the face.
Male liposuction is a fantastic option for all of these issues. When these fatty pockets that are so resistant to exercise and diet stubbornly persist, male liposuction can be a very effective treatment to remove them. Ultrasound Assisted Lipectomy (UAL) is another male liposuction technology that is especially useful in melting away fat from around the fibrous tissues of the abdomen. According to the American Society for Aesthetic Plastic Surgery 2016 report, liposuction was ranked number one for cosmetic surgeries for men with 45,012 procedures.
Male eyelid surgery
Cosmetic surgery for men can also focus on the face. Male blepharoplasty, eyelid surgery for men, is among the most sought after plastic surgeries for male patients. The American Society for Aesthetic Plastic Surgery 2016 report listed eyelid surgery as the third most popular cosmetic surgeries for men, with 28,025 procedures performed. Men know all too well that one of the first places they show signs of aging is the eyes; droopy eyelids and the development of wrinkles can make men look older and more tired than they feel. Male eyelid surgery removes excess fatty tissue and skin in the area, reversing those signs of aging around the eyes.
Many of basics of the eyelid surgery are the same for both sexes, but there are differences for male patients that require a seasoned, talented surgeon. Men tend to have thicker skin, heavier muscles around their eyes, and desired contours that are somewhat different than those of female patients. Male eyelid surgery can correct excess skin in the eyelids, dark spots, bags, or puffiness beneath the eyes, sagging upper eyelids, and wrinkles around or underneath the eyes.
Male gynecomastia
When people talk about gynecomastia they're referring to enlarged breast tissue in men, or "man boobs".  Enlarged male breast tissue is benign and not caused by a health issue. Enlarged male breasts may seem like an embarrassing secret, but it actually affects about 40 to 60 percent of men—a huge number. In 2016, there were 31,368 gynecomastia procedures performed according to the American Society for Aesthetic Plastic Surgery 2016 report, making it the second most popular procedure among men. Still, it can be embarrassing, and many men are self conscious about having enlarged breast size. Fortunately, gynecomastia can easily be corrected with Ultrasound Assisted Lipectomy (UAL).
UAL has many advantages over traditional male liposuction for the specific gynecomastia condition; it provides more complete, smoother fat removal with less bruising and swelling for this specific area. Repairing gynecomastia means removing fat and sometimes glandular tissue from the breast area. In extreme cases of gynecomastia, skin is also removed. The end result is a chest that is more contoured, firmer, and flatter, and the results are permanent.
Getting the masculine look you want
Male cosmetic surgery can help men achieve the masculine look they want. Technologies have improved dramatically in recent years, and most techniques involve far less downtime and discomfort than ever before. Talk to a plastic surgeon with expertise in cosmetic surgery for men to see what this kind of work can do for you.