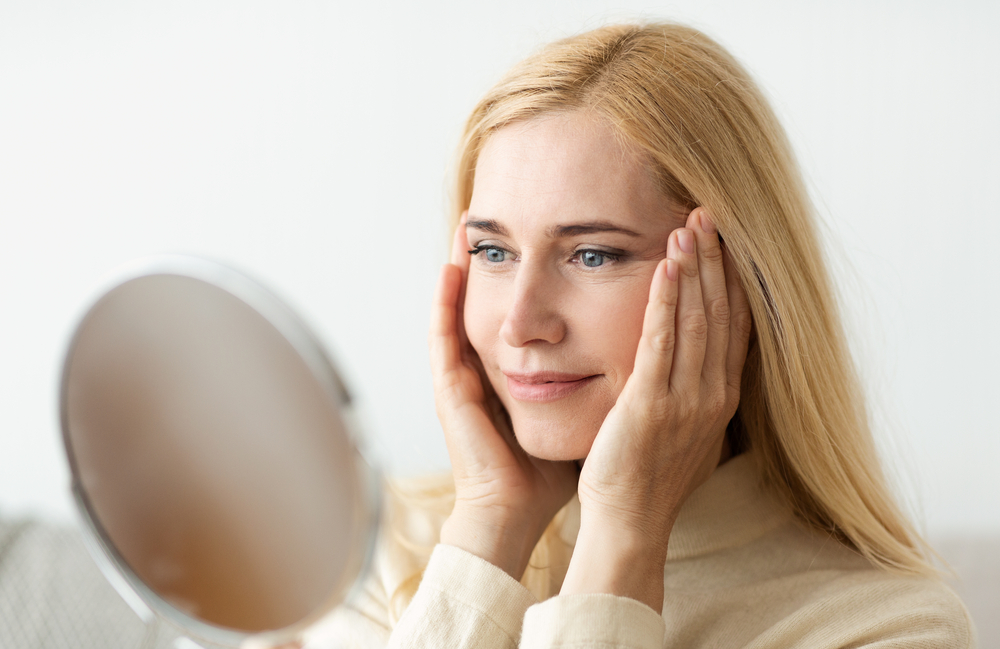 Whether you are hoping to address signs of aging or are looking into a long-term solution for acne scarring, the dermal filler Bellafill has a lot to offer. At Precision MD, located in Elk Grove, CA, we believe in providing as much information as possible to those who are looking into the best type of treatment plan for them. With that in mind, let's take a closer look at what this versatile dermal filler can do.
What Is Bellafill Used For?
An Effective "Smile Line" Treatment
Nasolabial folds, or "smile lines" as they are more commonly called, is what Bellafill was specifically designed for. There are two main kinds of wrinkles: static wrinkles, and dynamic wrinkles. Smile lines start out as dynamic wrinkles, meaning that they only appear when you make an expression, such as smiling, squinting, or grimacing.
How Does This Injection Address Nasolabial Folds?
The muscles under the skin begin to weaken the more they are used over time. This eventually leads to some dynamic wrinkles, such as smile lines, to become static wrinkles. Static wrinkles are permanent lines that remain on the face regardless of facial expression. This filler helps to gently and effectively smooth over deep lines by filling in the area underneath them.
Reducing Acne Scarring
Acne scars can affect anyone, regardless of age or gender. They can be embarrassing and often lead clients to feel as though they have to cake on layers of foundation to hide their scars. If you are over 21 years old and are exhausted from trying every cream on the market in an attempt to correct your scarring, you may want to consider Bellafill.
How Can It Address Acne Scars?
Acne scars all cause small "pockets" of lost volume, which can affect the smoothness of the skin. This can also be caused by chickenpox or mole removal. When injected under severe or moderate acne scars, this treatment can help you replace and regain the volume you've lost in those areas. As it addresses the scars, it will also encourage your body to ramp up its own collagen production for more lasting results.
What Kind of Acne Does It Work On?
Atrophic scars, or scars that cause that loss of volume, are the kinds of acne scars it is considered the most effective against. The most common of these atrophic acne scars are:
Icepick Scars
Boxcar Scars
Rolling Scars
This excellent dermal filler can offer relief from even severe acne scarring without making your face look stiff, frozen, or artificial.
Results for Loose Skin
A combined result of a decrease in elastin and collagen, skin laxity can cause the skin to feel less firm against the face. Factors that can attribute to loose skin can include:
Individual genetics
The natural aging process
Smoking
Sun exposure
Rapid weight loss
While protecting your skin from sun damage and having a healthy diet and skincare plan can help delay skin laxity, ultimately the pull of gravity does take its toll.
How Does It Address Laxity?
This filler can help to address a loss of laxity. Not only will it offer back some of the collagen your body has lost, but it will also help to restore and revitalize the natural structure of your face. With a combined lifting and filling effect, this has proved to be a powerfully effective tool to address loose skin on the face.

Addressing Loss of Volume
Whether due to age, weight loss, or various medical conditions, a gradual loss of facial volume can make certain areas of the face appear more sunken than they used to. As the body ages, it begins to break down and redistribute the fat across our bodies. Loss of volume tends to be especially prominent under the cheekbones. This effect can further increase laxity in some areas of the face
How Can It Address a Loss of Volume?
As you would expect from something referred to as a "dermal filler," you can expect this treatment to fill and rebuild some of that lost volume to your face. When used as a volumizing treatment, it produces a natural-looking rejuvenation and fullness to the treated areas.
What Is Bellafill?
To help better understand what it is used for and why, let's take a quick look at what it is, and how it works. This dermal filler contains filtered and purified bovine collagen. Throughout the natural aging process, our own collagen levels will decrease. This leads to a loss of volume throughout the face, which in turn loosens the skin and makes wrinkles and other signs of aging more pronounced.
The gel also contains microspheres containing PMMA, also known as polymethyl methacrylate. PMMA has over 65 years of medical use under its belt.
How Does It Work?
As it replaces the collagen the body has lost over time, the injected collagen provides a lifting and smoothing effect to the face. The PMMA microspheres play a roll in the longevity of the injection, as they provide a base for the collagen to hold it in place. The collagen and PMMA microspheres together make a powerful team that provides an impressive range of results.
When Can You Expect Results?
It's been established that this treatment can be used for a wide range of concerns, but what can you expect when you leave your appointment? One of the perks that really sets this treatment apart is not only how versatile it is, but how quickly it works. You can begin to enjoy the benefits of treatment right when you step out of the appointment.
In addition to some of the immediate effects, you will actually notice that this treatment is something that gets better with time. This is due to the collagen re-growth that the injection encourages in your body, which creates an almost a reverse-aging effect on your face.
How Long Does Treatment Take?
The length of treatment can vary slightly depending on what you are having addressed. In some cases, 15 to 30 minutes of your time may be all that's needed to finish up and get you out the door.
During a consultation, we will be able to give you a more accurate estimation of how long the treatment will take, depending on the effects you'd like to achieve. Depending on your treatment plan or desired results, you may have the process repeated in 3 to 6 weeks to really nail down the lasting effects you deserve.
What About Recovery Time?
For most patients, there is no recovery time needed after treatment. You can come in, receive the treatment, and get right back to your busy life.
How Long Will These Results Last?
One of the most appealing benefits that really make this treatment shine is just how long it lasts. When being used as a treatment to address smile lines or other deep wrinkles, you may enjoy your results for up to five whole years.
Results that last for years instead of just months has been a game-changer in the world of dermal fillers. Next time someone asks you where you see yourself in five years, you can tell them, "Looking as fabulous as ever."
How About When It's Used for Acne Scars?
When it's used as a treatment for acne scarring, you can expect to enjoy your results for up to a year. While that is shorter than the previously mentioned five years, effective treatment for acne scarring that may only need to be repeated once a year has offered countless people an increased sense of confidence and wellbeing.
Are You a Good Candidate for Treatment?
Both men and women enjoyed equally impressive results during a clinical trial. It can be used on any skin type and a wide range of ages, starting at 21 years old. During your consultation, a qualified professional can help you discuss if this treatment is the right fit for you. You and your doctor can determine a treatment plan together, one that works for your time as well as your budget.
How About Safety?
It has had to pass a rigorous series of tests and trials, which ultimately led to its approval by the FDA. One of the thorough studies in which it had to prove its safety lasted five years, which made it the longest completed study dedicated to a dermal filler. The treatments the FDA has approved this filler for specifically include the treatment of nasolabial folds and acne scarring.
It has been in use now for over 10 years and is considered a well-respected treatment option. In addition to that, the PMMA microspheres it contains have been used safely as a biocompatible medium for over six decades. We at Precision MD know how important it is to protect your body, which is why we take pride in offering treatments that have proven their safety.
How Does It Compare to the Competition?
With an expected effect length of up to five years, one of its primary benefits is the fact that it currently holds the title of the longest-lasting dermal filler or cosmetic injectable available on the market. This is due in large part to the PMMA microspheres. Whereas the body absorbs the ingredients of other dermal fillers, the PMMA microspheres prevent the body from quickly absorbing Bellafill's ingredients.
This gives the collagen contained within the injection the time it needs to give your face long-lasting results. As the collagen does its work, the PMMA microspheres play yet another roll in longevity, as they also encourage your body to kick back up its own collagen production.
In Comparison to Juvederm
Juvederm can provide great results to many patients. Per injection, it is generally a less expensive option for the short-term, but since it does need to be repeated more frequently, that can actually make it more expensive for the long run. While it does address deep lines and wrinkles, it is not used for acne scars.
In Comparison to Restylane
Restylane has the benefit of being commonly used to fill lips, as well as address smile lines. Again, however, it does not address acne scars, and its effects will also have a shorter lifespan overall.
Setting Up an Appointment
You can call us, or send us a message to let us know how we can help you. After setting up your appointment, if you find you need to reschedule or cancel, you can do so without any fee as long as we're given a two business-day notice.
Are You Ready for Lasting Results?
To experience compassionate care and results that will last, contact us at Precision MD of Elk Grove, CA, today. Each and every person who steps through our doors is treated with respect and dignity. Our experienced team is ready to help you feel your best.