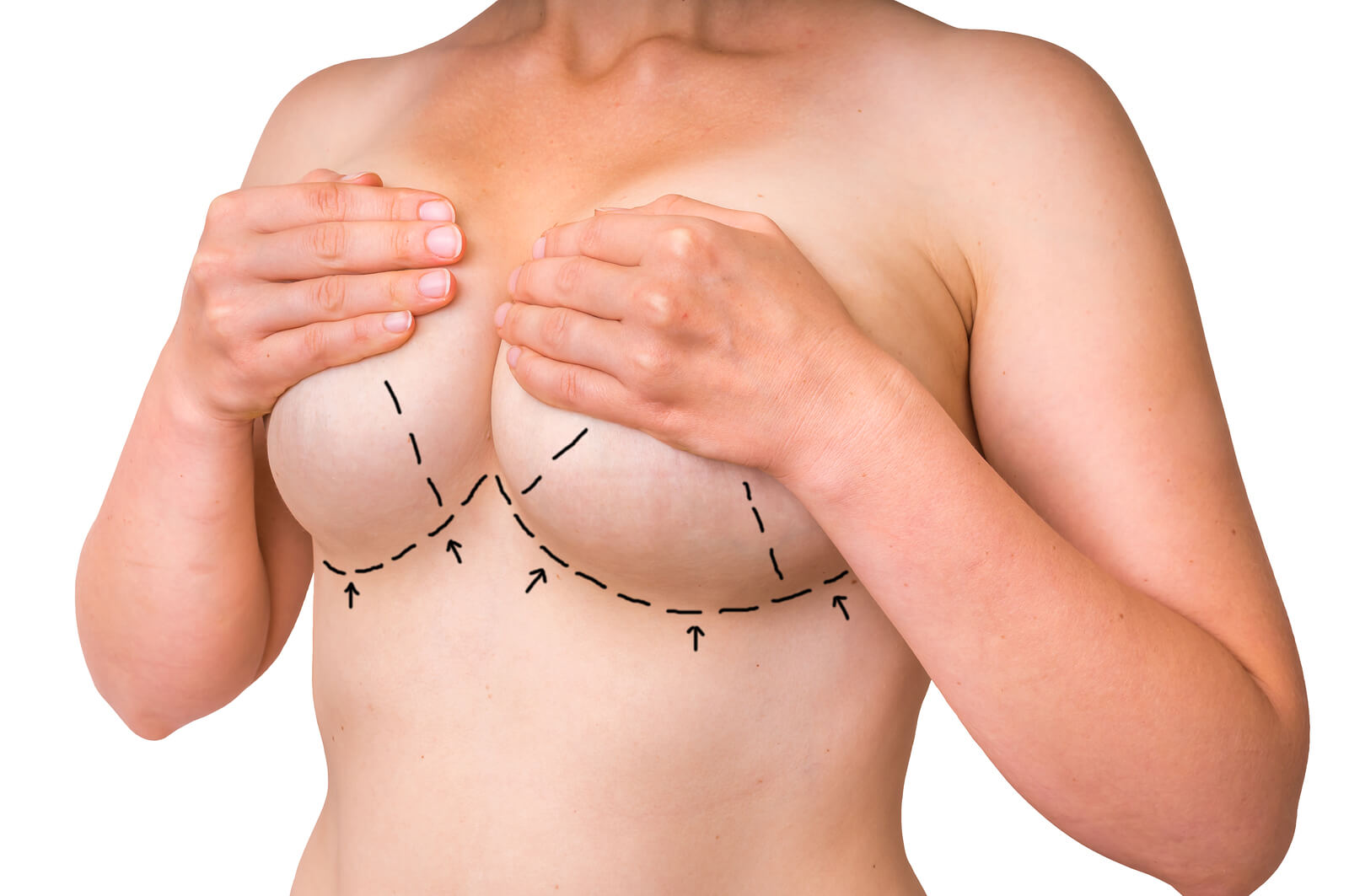 Have you been considering breast augmentation, but you're not sure where to start or whether it's really the right move for you? In this post we're giving you a breast augmentation breakdown, with everything you need to know about the procedure and what to expect from it—not to mention what you have to gain from going through it. Let's find out why breast augmentation is still the most popular cosmetic procedure in the United States, with almost 300,000 women undergoing the surgery last year.
Breast Augmentation Basics
The perfect breast size is completely subjective, and it is up to your particular aesthetic sense. Natural breast size is determined by genetics, age, weight fluctuations, and sometimes whether you have had children and breastfed them. Breast shape is something that varies just as much as breast size; although we may have ideas about all breasts being the same ideal shape, in reality, all women have differently shaped breasts. Many women have one breast that is somewhat larger than the other, or notable asymmetry between their breasts.
The beauty of breast augmentation surgery is that it's for far more than adding size and volume. It can help correct sagging, asymmetry, crooked nipples, and other problems that bother many women. Whether you simply want to increase size, create a more dramatic décolletage, replace lost volume after pregnancy, breastfeeding, or weight loss, or want to appear more symmetrical, a breast augmentation surgery could be the perfect solution.
There are two types of breast implants, saline and silicone, that can be implanted beneath your chest muscle to boost your breast size. Silicone breast implants look and feel more natural than their saline counterparts, and resemble breast tissue more closely. Saline implants contain a solution of salt water similar to what is already inside your body, and feel slightly firmer than silicone. The recovery time from the breast augmentation surgery is the same for each type of implant, so you should really choose the type that you like more. Both come in multiple sizes and shapes, and your surgeon can create more than one kind of profile with them.
The Breast Implant Surgery: Step by Step
Every breast implant surgery consists of several steps:
First you receive medications and local anesthesia, so you will stay awake yet remain comfortable during the surgery;
Next, your surgeon makes incisions just under the breast for your implants;
After that, your surgeon creates a pocket under the chest muscle beneath each breast for the implants;
Finally, your surgeon closes the incisions.
In the past, recovering from breast augmentation surgery meant missing plenty of work, school, or whatever other commitments you've made for a significant recovery period, but that's in the past. Thanks to our "awake" procedures, our patients are typically able to return to their normal lives soon after the procedure. We advise breast augmentation patients to stay upright as much as possible in the first 48 hours of recovery to keep pain and swelling to a minimum, and from there, simply take it easy and follow your specific instructions.
Breast Augmentation Cost
No matter who you are, breast augmentation cost is important. At Precision MD, we want to give our patients as many options as possible. That's why PrecisionMD Cosmetic Surgery Center is pleased to offer special financing opportunities through Alphaeon Patient Financing. You don't have to settle for poor quality and risk your health; instead, access the world-class care we provide at Elk Grove Medical Spa with the help of generous financing that is quickly approved. You can even finance your procedures for up to 84 months, and there are no penalties for prepayment.
Schedule your free consultation with us so we can discuss breast augmentation surgery with you in person. We are happy to spend the time with you so you can get all of the facts and see how the procedure would work for you.