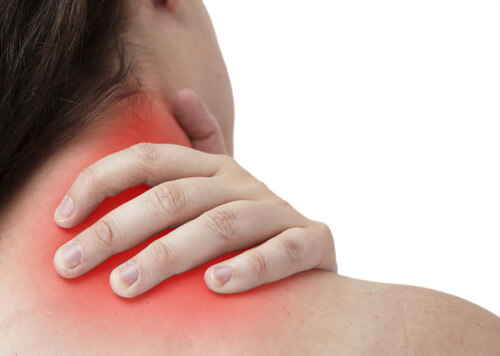 Pain, acute and chronic, is one of the most common reasons people access the healthcare system in the United States. Musculoskeletal pain, meaning aches and sprains, accounts for the majority of days missed from work and school. Although current therapies such as non-steroidal anti-inflammatory drugs, steroid injections, opioid pain medications, and surgery are beneficial for pain, they all have side effects, which may be intolerable for some.
What else is out there? Aspen laser treatment represents an innovative, alternative, scientifically-based method specifically designed to provide advanced pain relief. Low-level laser therapy (LLLT) has medical applications dating back to 1967. Currently, there are four classes of LLLT with various medical uses. The most beneficial use for Class IV laser therapy is pain relief, and the Aspen laser for pain exemplifies this class and is renowned for its power, up to 1,200 times more than the previous three classes. Furthermore, Aspen laser treatment offers safe, drug-free, all-natural, and non-invasive pain relief.
How Does Aspen Laser Treatment Work for Pain?
The Aspen laser for pain works through a process known as photobiostimulation, where light energy is used to trigger biochemical and biological responses in the cells of the targeted body area. Aspen laser treatment is responsible for a cascade of responses, namely reductions in inflammation and nerve sensitivity, that culminate in a reduction and/or elimination of pain. Additionally, this technique blocks pain signals that are being sent to the brain by damaged/irritated nerve cells.
Aspen laser treatment is not only for pain and inflammation; it can also stimulate cell growth and nerve regeneration, reduce scar tissue formation, and increase blood flow and oxygenation to painful areas of the body. These additional benefits can be used to promote wound healing and repair of soft tissue injuries.
What Conditions Can Aspen Laser for Pain Treat?
Aspen laser treatment has been found effective in treating a wide variety of health conditions causing acute and chronic pain, such as (but not limited to):
Neck pain

Sciatica

Knee pain

Strains and sprains

Carpal tunnel syndrome

Migraine headaches

Nerve-related pain

Tennis elbow

Arthritis, both degenerative and rheumatoid

Plantar fasciitis

Bell's palsy

Myofascial trigger points

Temporomandibular joint (TMJ) syndrome

Frozen shoulder

Back pain and other spinal conditions

Achilles tendonitis

Bursitis

Hamstring tears

Sports injuries and other soft tissue injuries

Fibromyalgia

Pain after surgery
What Can I Expect with Aspen Laser Treatment?
For most people, Aspen laser treatment is a completely safe and effective option for pain relief, whether acute or chronic. The treatment is pain-free and patients typically describe a feeling of warmth and deep relaxation. The average time for completion of an Aspen laser for pain therapy session is 5 to 15 minutes. Most importantly, Aspen laser treatment does not require any anesthesia or surgery, which puts the risk factor of the treatment on a very low to nonexistent scale. Patients have reported positive effects almost instantaneously; however, a range of 5 to 10 treatments is recommended for long-term pain relief.
Contact Precision MD today for a free consultation to see if you're a candidate for cutting-edge pain relief with Aspen laser treatment.