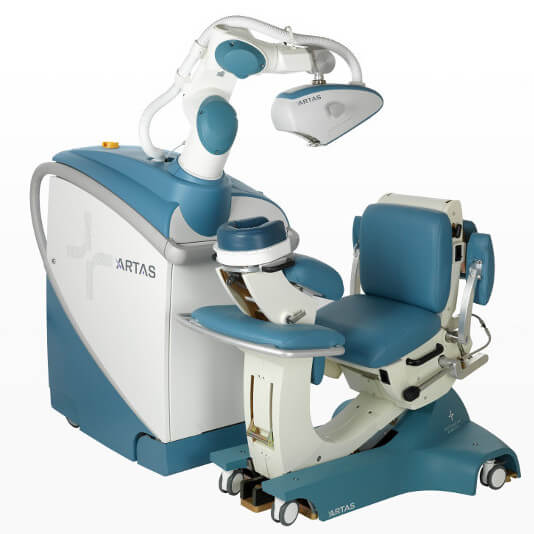 The First and Only Robotic Hair Transplant System
Feel years younger with the ARTAS® Robotic Hair Transplant. Advanced technology provides permanent, natural-looking results without the plugs, pain, and stitches associated with traditional hair transplants. This minimally invasive procedure does not leave a linear scar, so you have the freedom to cut and style your hair any way you wish.
How It Works
1-The ARTAS® Robotic System identifies your optimal hairs to use for transplant.
2-Hair is selectively harvested with robotic precision to preserve the natural look of your donor area.
3-Your physician transplants hair into the balding areas.
4-You will see noticeable, permanent, thicker hair growth in about six months.
Your Transplant Area
Most patients look to enhance their hairline and add more hair to balding areas. Your physician will design a treatment plan that compliments your features.
Your Donor Area
The ARTAS Robotic Hair Transplant maintains the natural appearance of your donor area. Unlike traditional transplant methods, there is no telltale linear scar. In about six months, you will begin to see significant growth, and this hair will continue to fill in over the next year.